Sharara and Gharara Bridal Wedding Dress Designs 2015 in Pakistan & India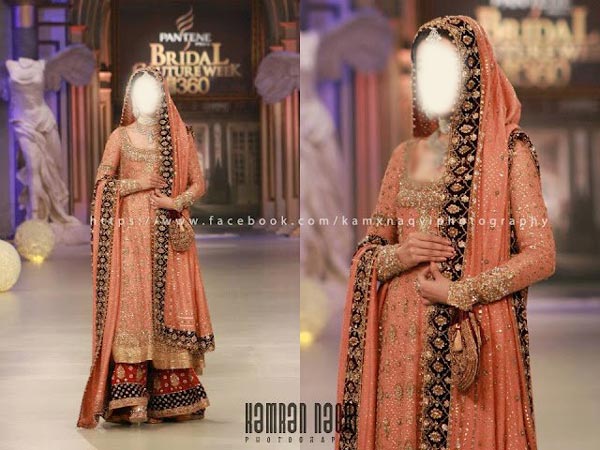 Sharara and Gharara Suit Bridal Wedding Dress is very famous in Indian and also In Pakistani Women and Girls Specially on her Wedding day, Sharara is a loos trousers style dress with short and long shirt on embroidered work on it with lace zari, ghota, motifs which make it more beautiful and attractive dress for wedding wear.
Sharara is also know as Gharara there is no different between then, it is long shirt with a blouse, color combination of wedding dress is very important part there are many colours combination of Sharara are designed by Pakistan and Indian Designer like Red and White, Green and Red, Yellow and Green, most popular color is ren and white it's mostly wear on Walima the Second day of marriage, other hands Yellow and Green is worn as a Bridal Mehndi Dress is looks so pretty.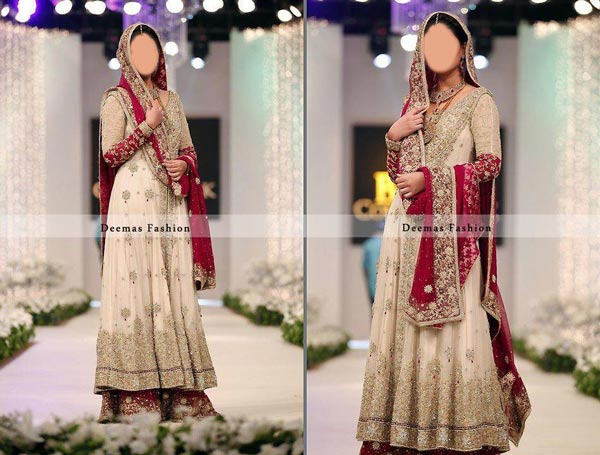 Bridal Dresses Fashion Trends in Pakistan 2015: These are New Arrival and Most Beautiful Fancy Bridal Dresses Designs 2015 to wear on Walima the second day of Wedding. Pakistani Bridal mostly wear Lehenga as bridal dress. In the good old days Lehenga was thought-about as a medium length shirt with Loose Lehenga.
Every Bridal have desire that she look very beautiful on his wedding day which have a very impotent day in her life therefore she have worried about that day and she have very exited about dressing on that day. mostly brides like to wear lehenga on wedding day butt in this modern days they also wear embroidered long frock.