Apa Zubaida Tariq Tips and Totkay for Hair Falling and for Dry, Rough Hair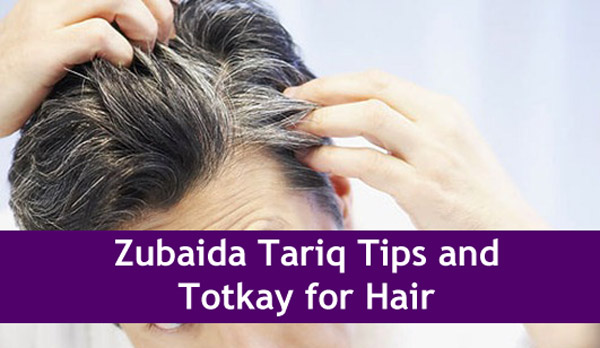 Zubaida Apa is a well-known chef and spices expert from Pakistan. She is famous to ladies of all ages for her Tips and Totkay. Apa Zubaida Tariq Tips and Totkay for Hair are preferred by many women because they are easy and economical.
God has programmed women in such a way that they want to look the best always. They are always conscious about their styles, looks, skin, and most importantly hair. Some like long hair and some like short but the health of hair is always important for ladies and for that they never stop looking for Hair beauty tips.
Not only the Zubaida Apa Hair Fall Tips but all the other totkay always include things that are easily available in a common household kitchen. She says that one can find the cure of any disease in one's kitchen, be it a normal cold or cancer it can be cured by using the spices from the kitchen. Nowadays, Hair Loss is the most discussed issue among young girls. Researchers say hair that falls is always caused by tension and a bad environment.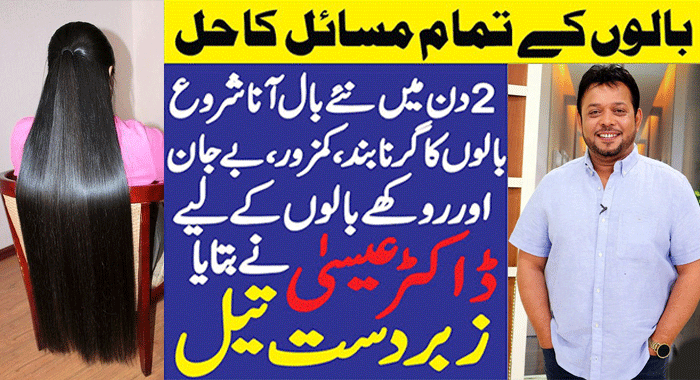 Causes of Hair Fall:
Either too humid or too dry and lack of Protein Diet is one major cause of hair fall. If we start listing down the reasons for Hair fall it will take a few years, I believe. So why not check what Apa Zubaida Tariq has to say about this issue.
Below you will find all great Tips and Totkay for Hair Loss by Zubaida Apa
Apa Zubaida Tariq Totkay for Hair Falling
Apa Zubaida Tariq Tips If you want long beautiful hair
Apply Mustard Oil or Olive Oil 2 hours before you go to wash
Never apply oil for more than 2 hours (Applying oil overnight is dangerous)
Avoid brushing your wet hair because they break easily
After every wash mix a teaspoon of Vinegar in some water and wet your hair with it
Apa Zubaida Tariq Totkay In case of fuzzy hair
Take two eggs
Mix them with yogurt (depending upon your hair length)
Add some Onion Juice to it
Apply it to your hair for one to two hours
Wash and Dry
Apa Zubaida Tariq Homemade Totkay In case you have dry and rough hair
Wet your hair with hot water
Apply oil for two hours
Wash your hair using any shampoo that suits you
Take one teaspoon of Olive Oil and massage your hair
Dry your hair in the sun to get the shine
Apa Zubaida Tariq Tips for Hair Loss
Firstly, change your shampoo and find a shampoo that is mild with fewer fancy words. If you like to change the color of your hair use brands that are widely known and have a lesser amount of chemicals. Lessen your use of hair straighteners and oil them before every wash.
Apart from this do try some of the Tips by Apa Zubaida Tariq for Hair Falling listed below:
Use Mustard Oil, Coconut Oil, and Olive Oil before every wash
Use Egg and Yogurt mask once a week and a hot towel after the mask
Use Vinegar after every wash
Don't tie up your hair too tightly or don't keep them open all the time
The most beautiful products in the market have chemicals. These products are not suitable for your hair and skin. So always try to use some natural and homemade desi totkay. I hope the above-mentioned Zubaida Apa Hair Falling tips will be helpful to you. If you have any questions then kindly drop your queries in the comment section below. Thanks and have beautiful shining hair!