Dr Zarqa Taimur Beauty Tips, Yogurt for Skin Whitening and Face Care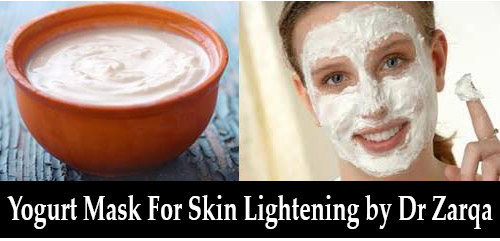 Dr Zarqa Taimur Yogurt For Skin and Yogurt Mask For Skin Lightening

Dr. Zarqa Suharwardy Taimur is a multifaceted personality who is well known internationally. She is a gold medalist and consultant in Aesthetic and Anti-aging medicine who has been trained in USA, UK, Middle East & Pakistan. 
Her face is recognized due to her regular segment in Nadia Khan Show for many years. Dr. Zarqa is also a life coach, motivational speaker and social activist. Before moving back to Lahore she was president of Medical Wing of Dubai Pakistan Association and was the driving force in organizing free medical camps for the poor as well as free English classes
At our  Laser Skin and Wellness Clinic we pride ourselves on results. Whether you want to achieve a younger-looking, clearer, brighter complexion or remove unwanted hair, we have a treatment to suit every skin type and condition. Our highly experienced skin specialists use only the latest technology and procedures to bring you the best possible results. more at drzarqa.com

Yogurt for Skin:
The zinc and lactic acid contained in yogurt is responsible for promoting healthy skin. A gentle massage with yogurt into the skin is sure to help remove dead skin cells, smooth out the fine lines, tighten pores, hydrate dry patches, give a much-required shine and glow.
1-Natural Moisturiser and Skin Brightener.
2- Hydrating Scrub to Remove Dead Skin Cells
3- Fights Pimples and Acne
4-Reduces Blemishes, Tanning, Under Eye Dark Circles and Skin Discoloration
Yogurt mask for skin:
1 teaspoon yogurt,1 teaspoon honey,1 teaspoon oats
Combine all the ingredients above and mix well in a small mixing bowl. Apply a thick coat to your face with clean finger tips. Let it settle for 15 minutes. When the time is up, gently rinse your face with warm water and ensure the entire mask comes off. Splash cold water on your face to close up your pores. Pat dry with a soft clean towel.
You can use a drop or two of olive oil to your face as a moisturizer in case your face feels a bit stiff.