Smokey Eyes Makeup Tips and Tutorial for Pakistani Indian Girls
Smokey Eyes Makeup high peak in modern Fashion Different Style and Technique of Smokey Eyes Makeup are used by different beautician. Today we will teach you How To Apply Smoky Eye Makeup at Home, Step by Step simple Tutorial in Urdu and English for Asian Countries Pakistani Indian and Bangladeshi Girls and Women.
Every girls and women's have desire to be look beautiful and different with other girls on any special occasion like wedding, party, eid etc. Therefor they doing makeup to looks more pretty than the others. there were used various technique to apply the makeup on face.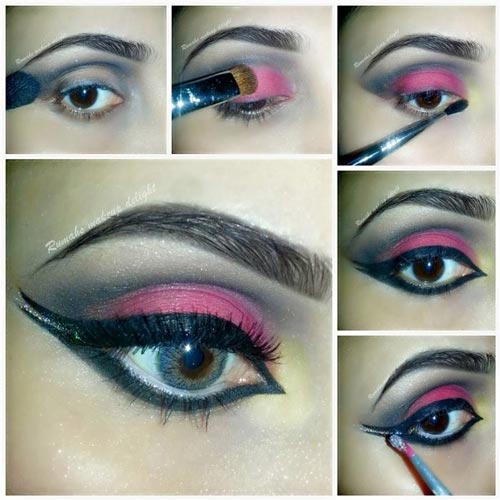 Eyes are very impotent attractive and visible part of human face, some people have small eyes, middles and some have big eyes, mostly people most women likes big eyes because big eyes are looks most beautiful than the small eyes therefore mostly women and men also likes big eyes some peoples have naturally big and charming eyes and some have not.
There are many types of Eyes Makeup like Smoky Eyes Makeup, Ideal or Perfect Eyes Makeup, Thin and Narrow Eyes Makeup, Round Eyes Makeup, Small Round Eyes Makeup, Prominent Eyes Makeup, Big Eyes Makeup and Big Round Eyes Makeup etc.
Here is Eyes Makeup Tips 2015 Eyeshadow Tutorial Step by Step Pictures for Pakistani Indian Girls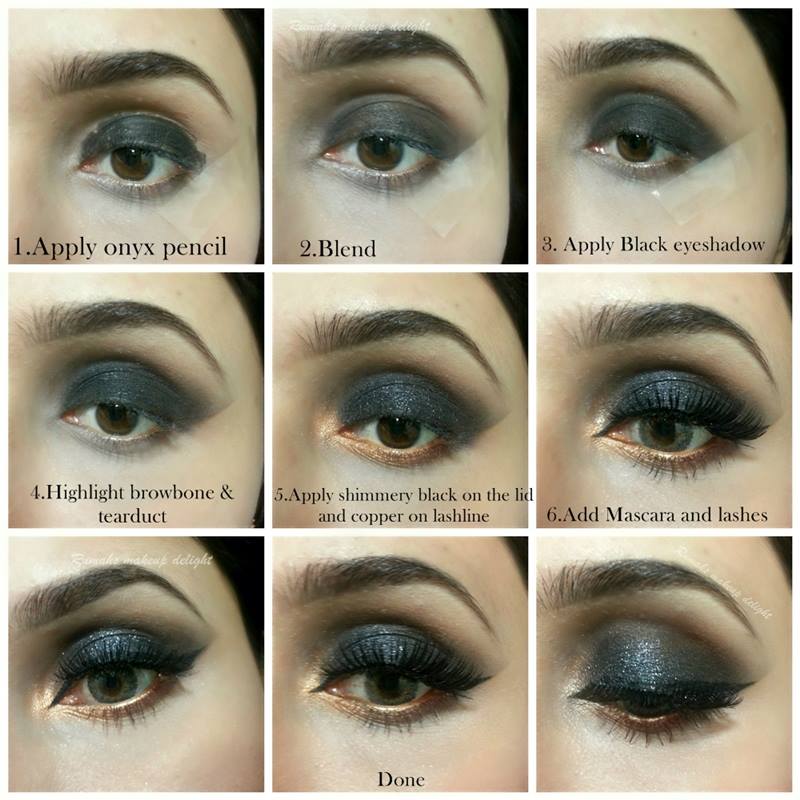 Tutorial of Smokey Eyes Black Makeup
1. Apply Onyx Pencil.
2. Blend Gently
3. Apply Black Eyeshadow
4. Highlight Brow Bone and Tear Duct.
5. Apply Shimmery Black on Lid and Copper on Lash-line
6. Add Mascara and Lashes.
Done!! Your Smokey Eyes are Ready.
Product Which Used.
Motives by Loren Ridinger Onyx eye pencil
lbd gel liner
the beauty weapon palette
Painted Earth Skin Care Dimensional cake liner BLACK DIAMOND
Born Pretty Store lashes 17104 (Born Pretty Store 10% off code YQL91)
Pinky Paradise – Largest Circle Lens Store queenie grey lenses
Brow Rehab jet black brow gel
Hair and Makeup Addiction luxury eye set used for the look