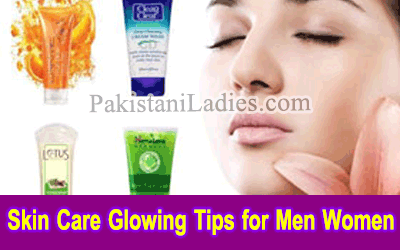 Human face is most impotent and visible part of human's body that can gets the attention of any person, there for every one have desire that to be looks beautiful, for this purpose you need keep your skin clean and shiny.
The first principle is that to keep your face clean you should washed and cleaned it with water on a daily basis minimum 5 to 8 times , because of the smock and dust in our atmosphere that we face every day , so it is very impotent to clean the face to achieve this goal and use a cleaner that fee will be comfortable with your skin.
1. Protect Skin From The Sun
It's not matter this is summer or winter that is so impotent to use Sun Blocker so before leaving home make sure that you use Sun Blocker on the face.
2. Use Moisturizer
must moisturizer your skin daily this is necessary for face, more over must use moisturizing mask one in a week.
3. Do Not Forget Lips
We mostly care our skin while forget our lips therefore they becomes so dry, apply petroleum jelly to get ride from dryness of the lips
4. Care of Your Eyes
Use of too much Eyes Makeup can affect on your eyes therefor should off eye makeup before going to sleep, after few hours wash yours eyes with cold water so that remain fresh and active