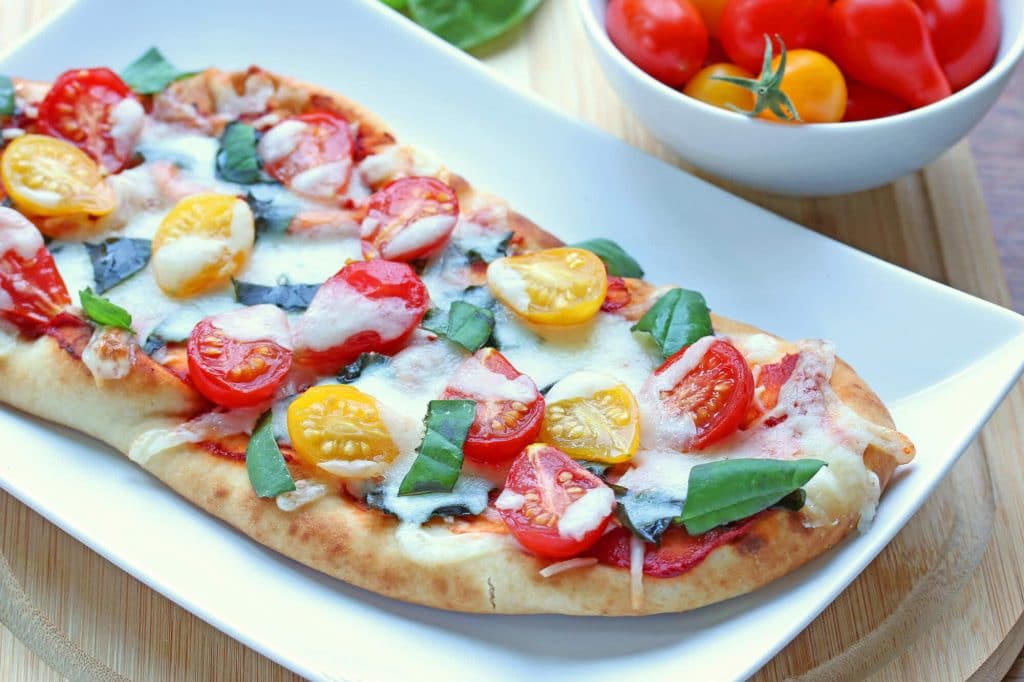 Flatbread Pizza Recipe in Urdu & English – Dawat Masala TV
Pakistani Most Famous Chef Gulzar Hussain Cooking Show Dawat on Hum Masala TV " Flat Bread Pizza" Recipe in Urdu and English, Indian and Pakistani Testy and Easy Recipes Collection.
Baked in a brick oven, puffed up, charred and airy along the edges, thin and pliable in the center, slathered with a sweet tomato sauce and crowned with buffalo mozzarella and basil. Yes, you're in pizza heaven. If there's one dish that has traveled all continents and found patrons everywhere, it's pizza. Whether you love authentic Neapolitan, a Chicago-style deep-dish, a stuffed crust, or a calzone, Karachi has lots to offer.
For Pizza Dough
All-Purpose Flour ½ kg
Yeast 1 sachet
Sugar 1 tsp
Egg 1
Butter ½ cup
Baking Powder 2 tsp
Salt to taste
For Filling
Beef Mince ½ kg
Garlic Paste 1 tbsp
Onion (Slice) 1
Crushed Black Pepper ½ tsp
Red Chili Paste 2 tbsp
Green Chilies 3-4
Tomatoes (Slice) 2
Oil as required
Salt to taste
For Pizza Topping
Pizza Sauce 1-1/2 cup
Mushroom Slices ½ cup
Black or Green Olives Slices ½ cup
Grated Mozzarella Cheese 500 grams
Oregano ½ tsp
Butter 3-4 tbsp
Method:
For the dough: Take lukewarm water add 1 sachet of yeast and 1 tsp of sugar dissolve and leave it for 15 minutes. Take a mixing bowl add ½ kg of all-purpose flour, add to taste salt, 1 egg, ½ cup of butter, 2 tsp of baking powder, and add yeast mixture, mix it well to make the dough and leave it for 3-4 hours.when its raised take it out and fold it with the help of hands and set aside.
For the filling: Take a cooking pan add as required oil add 1 tbsp garlic paste and 1 chopped onion and fry now add ½ of beef mince and roasted add 2 tomatoes, 2tbsp of red chili paste, add to taste salt, ½ tsp of crushed black pepper powder and roasted now add as required water cook until the mince is dry. When it's dry take it out and set aside.
For the topping: take oven tray grease with 3-4 tbsp of butter set the dough in the tray now spread 1-1/2 cup of pizza sauce, now add ½ kg of beef mince, ½ cup of mushrooms, 500 grams of mozzarella cheese and set it. At last sprinkle ½, tsp of oregano and ½ cup of black or green olives press it on upward. Now place the tray in the oven bake it at 200 C. cook until its golden and cheese is melted. Take it out in a serving platter and serve it.