Golden Pearl Whitening Soap For Anti Acne, Pimple, Oily, Dry Skin
Golden Pearl Whitening Soap is the best and First Whitening Soap of Pakistan that give you natural lightening and whiteness in just 15 days it contains Pea Extract, which es the one of the best whitening formula of the world. Its Natural Recipe makes you face healthy and beautiful.
Golden Pearl is leading Cosmetics and Beauty Whitening Cream brand in Pakistan, Golden Pearl specially offers Beauty Care Products like Golden Pearl Beauty Cream for Skin Whitening, Daily Face Wash for Oily Skin and Oil Control, Herbal Face Wash for All Types of Skin, Whitening Cleansing Milk, Whitening Moisturizing Lotion, Golden Pearl Whitening Facial Kit and Beauty Soaps for Normal Skin, Dry Skin and for Oily Skin.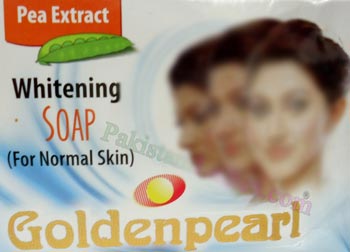 For Normal Skin:
This latest and advanced formula gradually whitens your skin in a natural way. It keeps your skin healthy and refreshed all the day long. Additional whitening agents along with moisturizing vitamins maintain the balance of skin's moisture and whiten your skin so that your skin remains youthful glowing and whitening.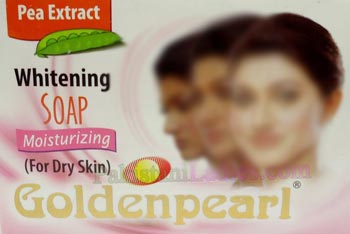 For Dry Skin:
This flavor contains Moisturizing Cream along with Pea Extract. This soap won't dry your skin and helps in maintaining your skin texture fresh through out the day. Contains special herbs extracts enable to produce new skin cells and helps in skin whitening.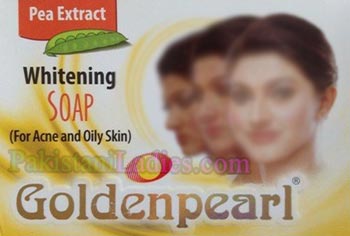 For Acne and Oily Skin:
Anti Acne & Pimple facial soap with natural herbs extracts along with special anti bacterial formula. Golden pearl whitening soap helps you get rid of acne & pimples with its specially formulated natural ingredients that target excess oil and kills bacteria and leave your skin with a natural glow.