Healthy Women Dresses 2015, Stylish Suit Designs for Fat Girls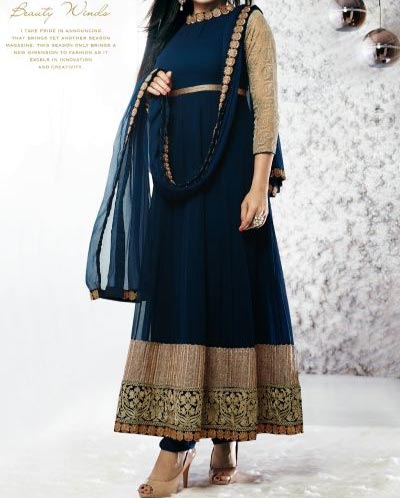 Healthy Women always worried about their dresses, being healthy in search of this type of cloth which make their nice personality, dress can explain your personalty how much good looking, therefore the choice of dress is very important, not only dress color of only suit is also is matter, which colour will suite with your complexion.
Therefor keep it in your mind which color and dress you should be chose, which can increase your outlook, every one have wish that to be looking more beautiful than the others, this habit mostly found in women and young girls, specially on any function, wedding and party.
Plus Size Ladies or Heavy Women dresses should be Shalwar kameez, Long Shirt with Trousers and Long Kameez with Plazo or Palazzo, because Salwar Kameez can cover your fat or plus size therefor it should be the first choice for any function.
Frocks are the second choice of Healthy Ladies or over weight women frock can also cover your fat butt not good as Shalwar Kameez, there are different types and styles dresses like Shalwar Kameez, Frocks and Gowns for healthy ladies in Pakistan, India and Bangladesh.
This trendy dresses Collection is attractive stylish and suitable for heavy ladies, you not need to worry about yours dresses we are sharing elegant suits for you. try this and feel comfortable.