Himalaya Herbal Neem Face Wash For Oily Skin, Acne, Pimples
Himalaya Herbals is leading beauty products and cosmetics brand not only in Pakistan and India it also a famous brands of the world like USA, UK, Australia, Canada Dubai etc. Himalaya Herbals have its own Online Store for Online Shopping from all over the world
Himalaya Herbals offers a wide range of Natural and Herbal Beauty Products which are 100% safe to use more over no any side effects of it. Himalaya offers for face beauty, Purifying Neem Face Wash, Purifying Neem Foaming Face Wash, Purifying Neem Scrub, Purifying Neem Face Mask, Neem & Almond Protecting Lotion, Neem & Turmeric Soap Gentle Exfoliating Walnut Scrub, Clear Complexion Whitening Day Cream and Nourishing Skin Cream. For Hair Problems  shampoos, Anti-Dandruff Shampoo, Anti-Hair Fall Shampoo, Protein Shampoo  Softness and Shine Hair conditioners,  hair creams and hair oils, Baby Care Products , Cocoa Butter Intensive Body Lotion, Nourishing Body Lotion, Soothing Body Lotion for Baby.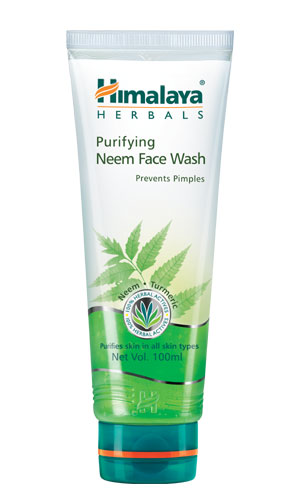 Himalaya Herbals Purifying Neem Face Wash
Purifying Neem Face Wash is best Face Wash for Acne and Pimples on Skin of Girls and Boys, it is very effective for Oily Skin, Himalaya Herbals Purifying Neem Face Wash removes extra oil of skin and normalize your skin. it will give you a clear and smooth skin and solution of all skin problem. Combined With Turmeric it will help to control Skin Acne and Pimples and buy using this you can get fresh and soft skin
Ingredients which used
Using Method
Moisten face and massage all over, avoiding the delicate eye area. Wash and pat dry. For best results, also use Purifying Neem Scrub and Purifying Neem Mask.