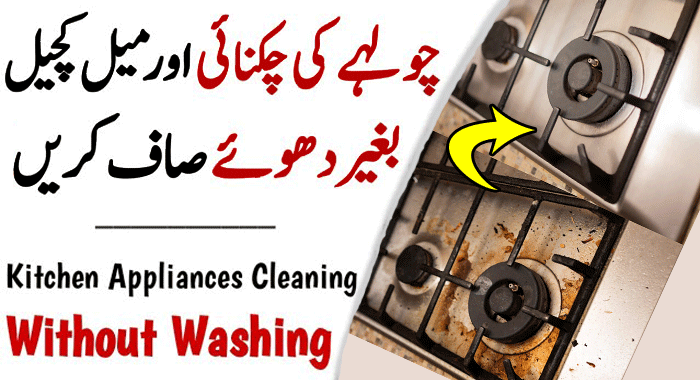 Lahore: The kitchen is where life is at when it comes to the center of the home. Just a simple pleasant whiff of enticing aroma could take you where the scrumptious food is. But behind a scrumptious meal comes a pretty chaotic kitchen counter and a distant dream to have a squeaky clean kitchen bar.
With sharp edges, hot pans, fire, breakables, and burnable, oils, working in the kitchen requires extra care and attention. While there are multiple hacks available online to keep kitchen counters clean, many are bogus. As compiled from Pinkvilla, here are five tips to get your dream-like kitchen clutter-free. First, watch the following video for stove cleaning.
How to Keep Kitchen Counter Clean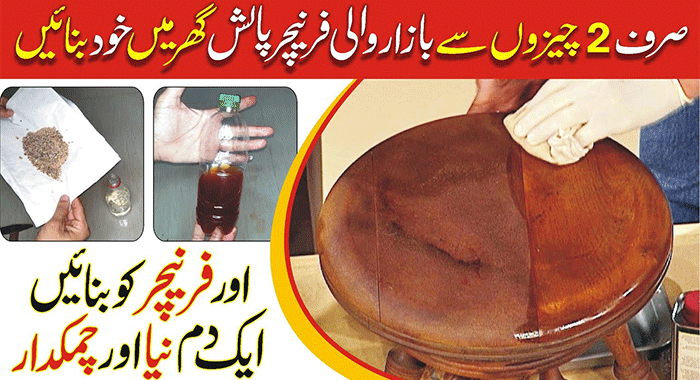 Keep appliances off the counter:
When it comes to leaving breathing or open space in your kitchen, piling up appliances right on the counter is the first thing you need to change. Heavy appliances – even a simple microwave or oven – could clutter the top, which is why they need a separate shelf or space, to begin with.
Organize kitchen utensils:
Keeping utensils organized and categorized can ease your daily kitchen ventures. Hanging the utensils or splitting them into drawers could ensure a clean counter space.
Keep a multipurpose bowl:
Living in a desi household, multipurpose bowls are a must. However, those can be seen only being used for cooking and nothing beyond. These bowls can help you categorize things like paper, bills, keys, accessories that seem to take unnecessary space.
Divide the space:
Dividing space is crucial. Most kitchens tend to have counters in an L-shape so to optimize and figure out means to mentally divide space and allocate things accordingly. This includes a designated place to store spices, utensils, fruits, vegetables and so much more.
Only keep necessities on the counter:
As stated above, avoid keeping everything and anything on the counter out on display. Keeping necessary stuff instead of everything allows it to seem clean and it becomes aesthetically pleasing. It can include some of the frequently used spices, knives, utensils, machines, etc.
How to maintain your cooking range:
Regular maintenance of your ovens and stoves is imperative. Not only does it keep them looking their best, but it also extends the lifespan of your cooking range and keeps them operating at maximum efficiency. Your pocketbook will benefit as well, with lower energy consumption, greater reliability, and fewer repairs. As compiled from Porchlighthomes.com, here are some easy maintenance practices you can reap all benefits out of.
Clean the vent hood:
Keeping the front panel, window and outer glass door clean is important because it prevents spills from staining the panel or the glass when it heats up during oven operation. However, only clean the front when your range or oven is completely cool. For spills on the front panel that are typically tough to remove, use a heavy-duty degreaser.
Smooth electric stovetop:
If a heavy spill occurs, use a razor to remove large food deposits. Invest in a cooktop cleaning solution and remove the remaining residue with a scratch-free pad or cloth.
Solid burner element:
Some stoves/ranges have heating element burners that are solid metal. There are no coils and the cooking range isn't glass or ceramic. You can clean these solid burners using any strong surface cleaner.
Gas stovetops:
Some gas stovetops are made of porcelain-coated steel and can be cleaned exactly the same as an electric smooth top. Stainless steel tops should be cleaned with a heavy-duty degreaser and non-abrasive material. Take care not to use too much water when cleaning though, especially around the knobs. If water drips down into the holes where the knob shafts come through, the burner switches can short out and cause problems with the spark ignition system.
Oven interior:
Simply wait until the oven is cool to the touch, remove the oven racks and spray oven cleaner directly onto the interior surface. Wipe off the solution after a few minutes, using a clean rag.
Oven racks:
The easiest way is to wash the racks in the sink. Allow them to soak for 10 minutes and then, using a regular kitchen sponge, scrub the racks.
Broiler pan:
Most broiler pans are made of porcelain-coated steel that can be cleaned periodically with a non-abrasive cleaner. If the pan is damaged, you should replace it instantly before the next use.
Replace the light bulbs:
You can replace the light bulb(s) in your cooking range yourself, provided that you are able to remove the glass covering or dome to reach it. Consult the owner's manual that came in the box when your first purchased the unit – that's where all the necessary instructions will be. Most interior oven lights use a universal 40-watt appliance bulb.
By putting these tips into practice, you can ensure your home appliances last longer, perform at optimal levels and save energy along the way. This can add up to significant savings and can help you manage your budget more effectively.