Khaleeji Henna, Mehndi Designs for Hand and Feet
If you are familiar with the Henna and Mehndi Designs 2016, then you also know that Khaleeji Henna is the most popular mehndi fashion in Dubai and also all across the globe! This kind of henna pattern is used to paint the hands and feet of the lady on a temporary basis. In Khaleeji Henna Designs 2016 we normally make use of big, simply constructed floral patterns.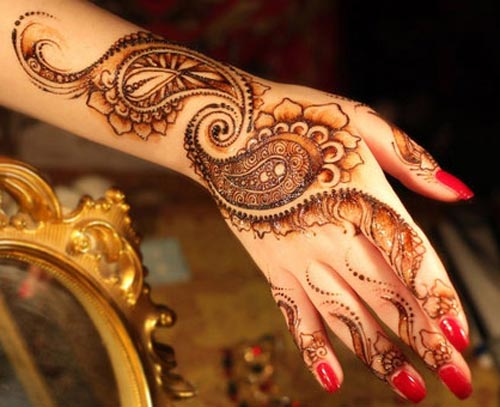 Want to know why this type of mehndi design is so popular? Then the fact is that it is simpler, convenient, and easier to design and apply as compared to other types of henna patterns. Khaleeji Henna are normally applied by the ladies on Eids, Diwalis, weddings and different traditional functions. Let's check it out the different most Popular Khaleeji Henna Designs for Hands and Feet.
Mango Motif Khaleeji Henna design;
Mango motifs look magnificent on a lady's hand. This design is all about some mangos motifs that is normally combined with each other to make a full circle in the middle of the hand. This design will definitely give out the real charm to your hand.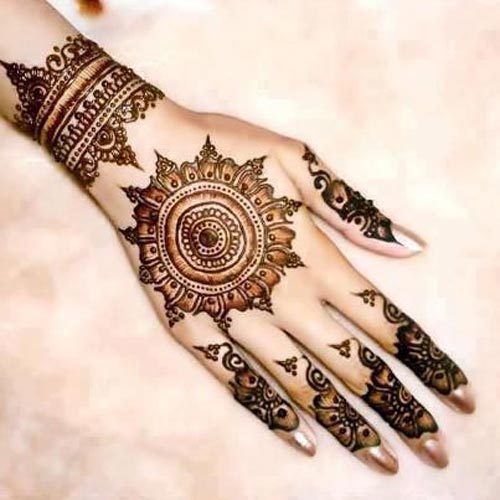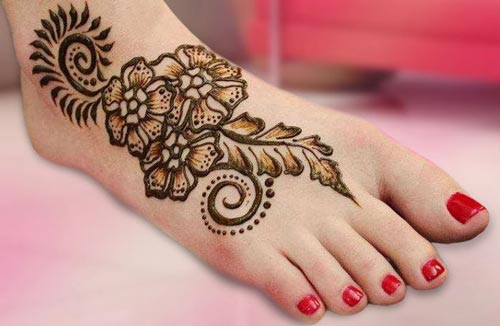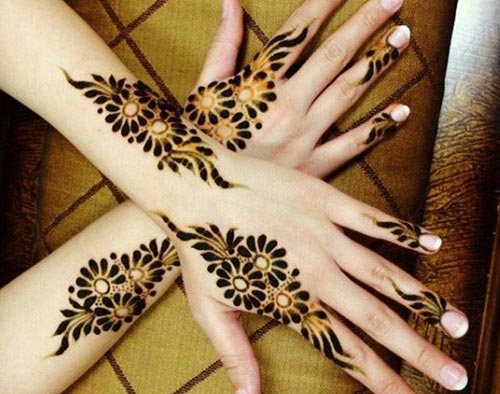 Bangle Style Khaleeji Henna Design;
If you want to try something different then I personally recommend this Henna design. It is all about the invented heart and net patterns along with the combination of small flower motifs. The combination of the motifs and patterns give a different look to your hand from other Khaleeji Henna hand designs. This design is difficult to paint on hands, but trust me it will look stunning on your hand.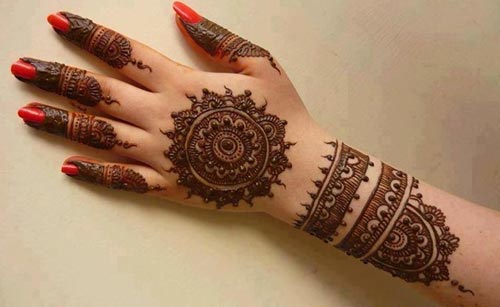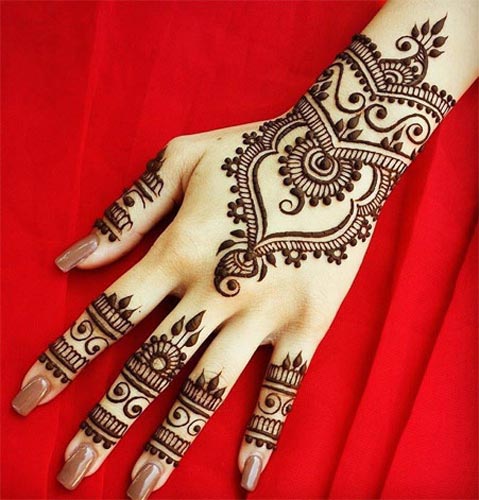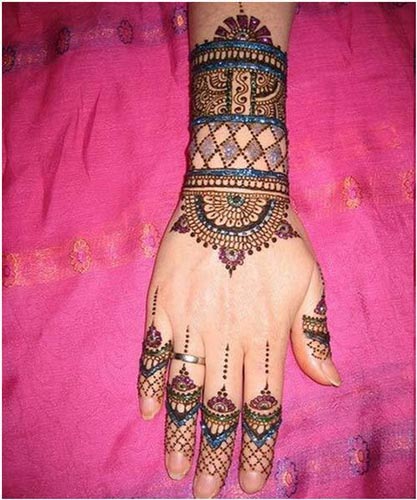 Intricately Embossed Curls and Coils;
The specialty of this henna design lies in the intricacy. This design is all about the replicated pattern, but it is normally done skillfully so no one can discover the second glimpse. The curls and coils both give a uniqueness to this Khaleeji Henna hand design.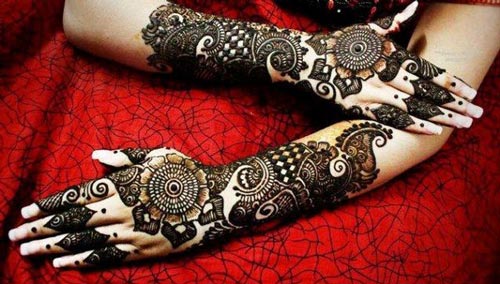 Twiggy Affair
This design looks best on the feet. It is all about the leaf-like curvy patterns that normally start from the feet and goes onward to the mid-leg. In a very soft and gentle way this Khaleeji Henna design will beautify your feet.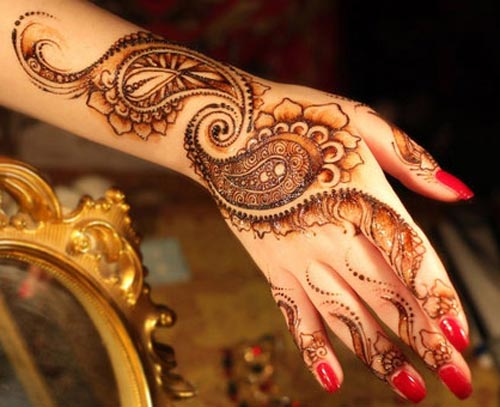 Floral Garnet;
This is another beautiful Khaleeji Henna designs for feet. This design is all about the elegant paisley style with a lot of empty space in between. This mehndi design is normally preferred due to its complexity and soft flow.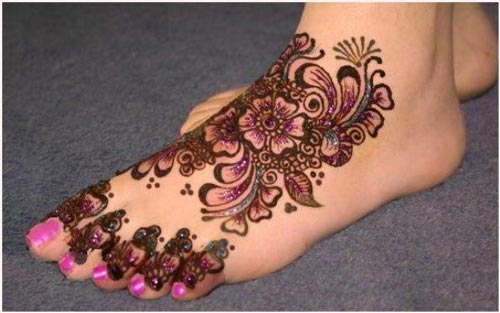 Ornate Band;
If you prefer the Khaleeji Henna done in bajuband style on your feet? Then you should go for this design trust me it will look majestic on your feet. This mehndi design is all about the combination of circular dotted patterns that is uniquely painted in the form of jaali work to make your feet looks more beautiful.