Latest Bridal Sharara Dresses Design Collection 2017 for Mehndi and Wedding
As we all know the wedding season is just around the corner so today we will be discussing Sharara Dresses Designs for Wedding 2017. In this article you will particularly find Bridal sharara designs and Latest Designs of sharara with long shirts. We will also touch the topic related to Latest sharara designs for mehndi.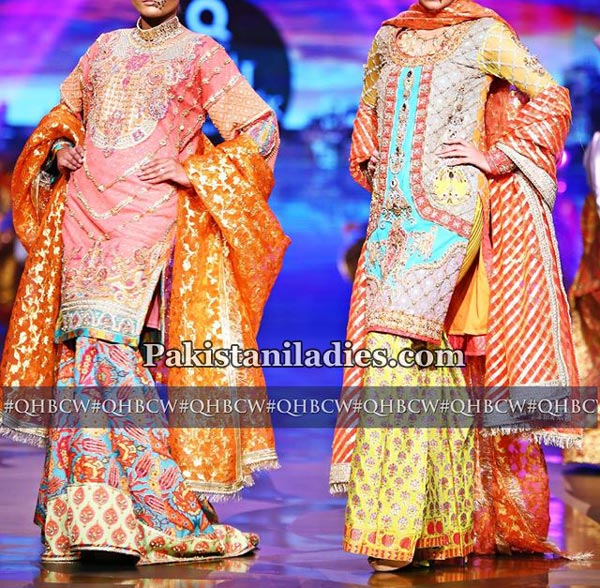 Sharara, a dress widely worn by ladies from the south Asia. The eastern part of the world know this dress as the long skirt which is again widely worn. Sharara is also known as lehnga and gharara. This pleated piece of clothing is worn with a dupatta and a shirt. Long shirts are now in fashion with fancy gharara.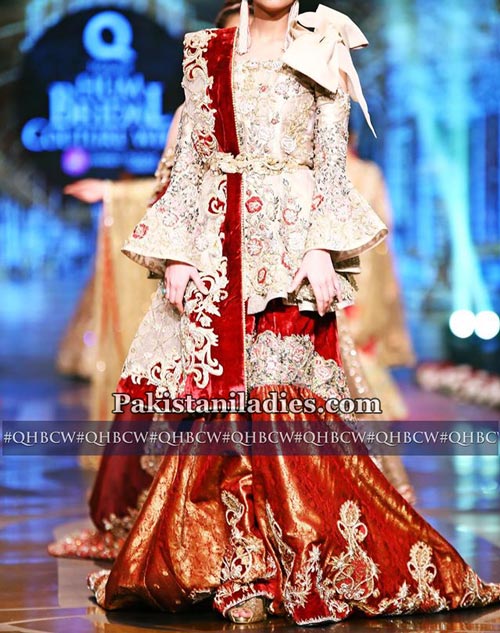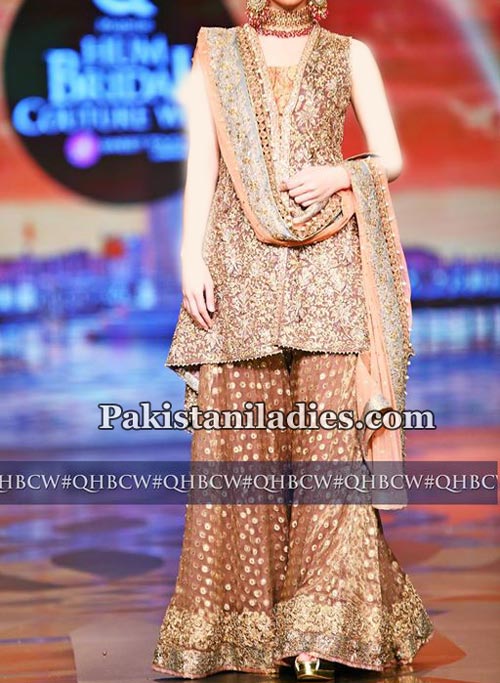 Bridal Net Sharara Designs 2017
Let's start off with the most important one from the above mentioned topics. The bridal sharara, a Pakistani or Indian bride is not a bride if she doesn't wear a sharara on her wedding.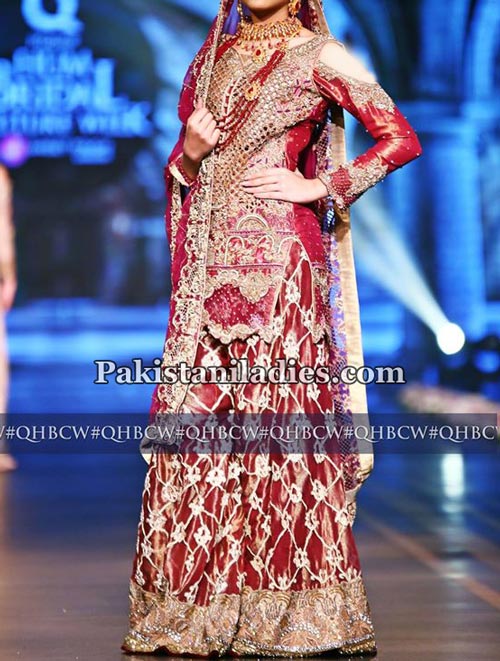 This sentence is commonly known in the ladies community so you know now how important sharara is. Latest Bridal Sharara Designs are not much different in terms of embroidery and art work. Yet they are truly different in terms of their cutting.
See More >> Net Bridal Lehenga Fashion 2017 Wedding Dresses with Cut Work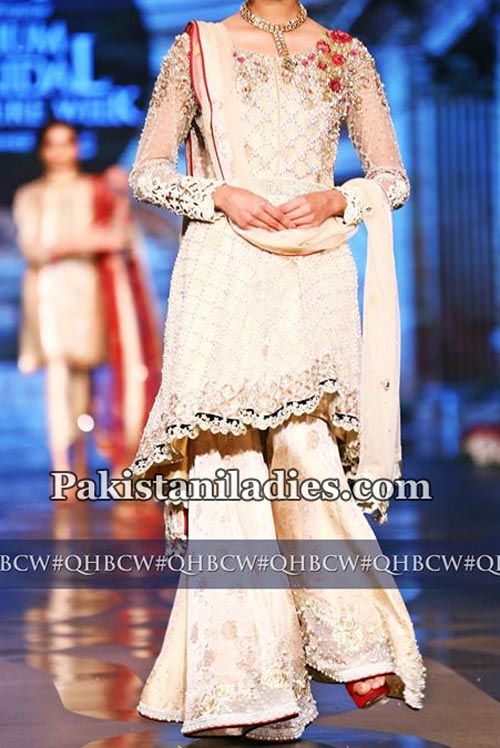 These shararas are heavily pleated which give them a very dense flair. They often have a train and are decorated well with a combination of embroidery, Pearls , motifs and rhinestones.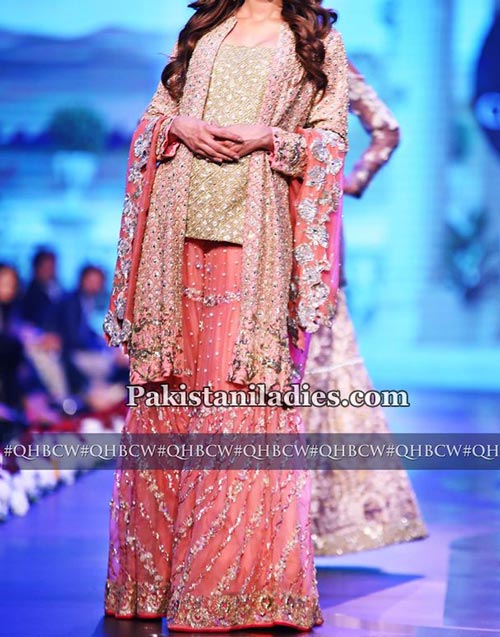 The colors for the whole artwork is either gold or silver. The rust color also started trending a few months back but couldn't sustain. The color mostly preferred by brides? That is not even a question now. All the ladies like tones of red.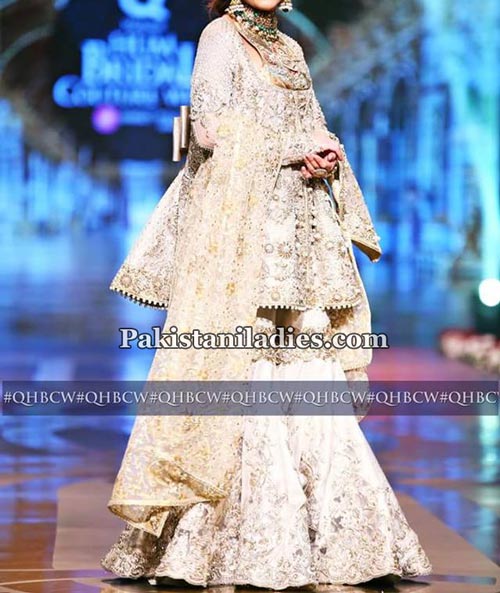 Mehndi Sharara Designs Collection 2017
Unlike the Bridal Shararas, Mehndi Sharara are preferred with as many colors as possible. Mehndi is the most celebrated function from the whole wedding episode, especially by the ladies. So they pay special attention to the fact of choosing the best dress for this day. Sharara can be your perfect dress for any mehndi or mayoon function.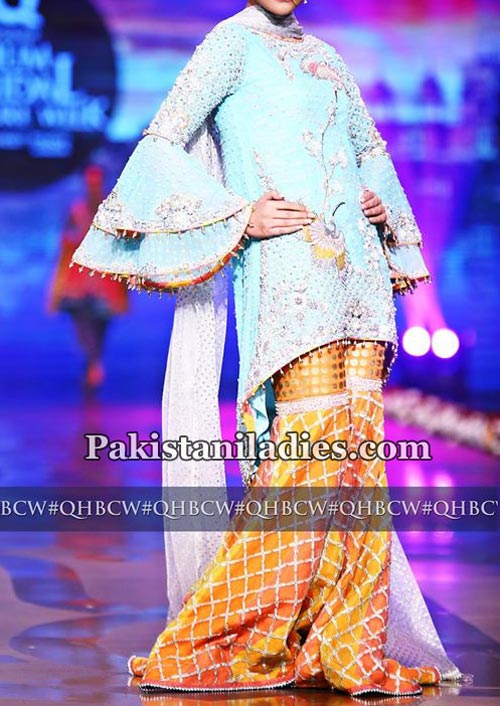 The colors you can try : yellow, orange , red , magenta , purple , electric blue , pink and maroon. You can try other colors as well yet these colors are in fashion. The cloth of Sharara is extremely important too if we categorize depending cloth, Net Shararas are the most pretty ones.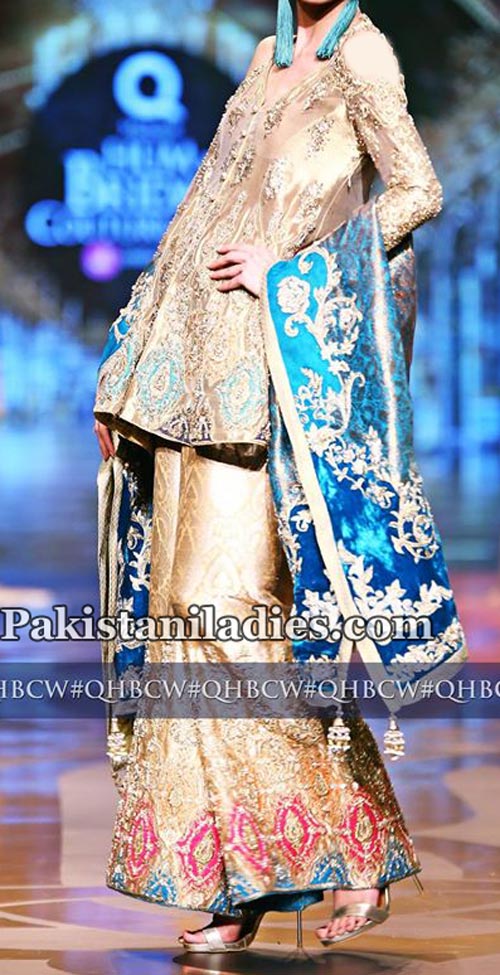 These have a great flair, the cloth is economical, available easily in all the possible colors, can also be dyed , can be worn in winters and in summers and last but not least . It is easy to decorate.
See More >> Sabyasachi Mukherjee Dresses 2017 Bridal Wedding Collection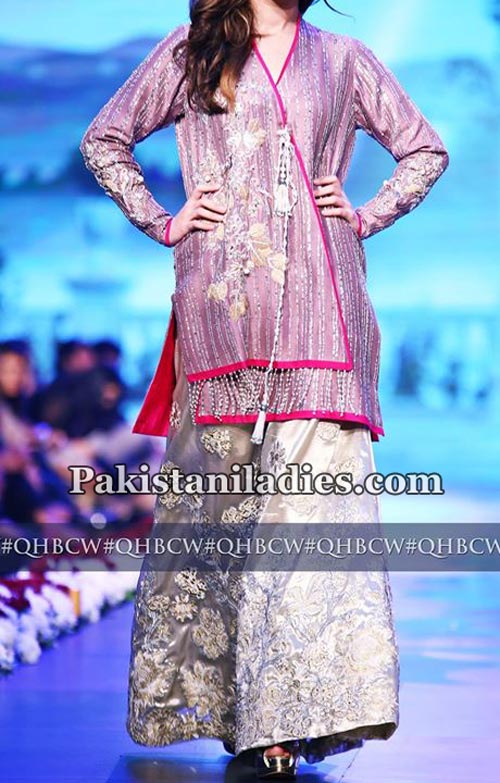 All these styles can be worn either with short Shirts or with long shirts. Yet the latest designs of sharara with long shirts  are trending more. If you are planning to wear a sharara with a long shirt make sure the sharara is as simple as possible and whatever decoration you want should be on the shirt.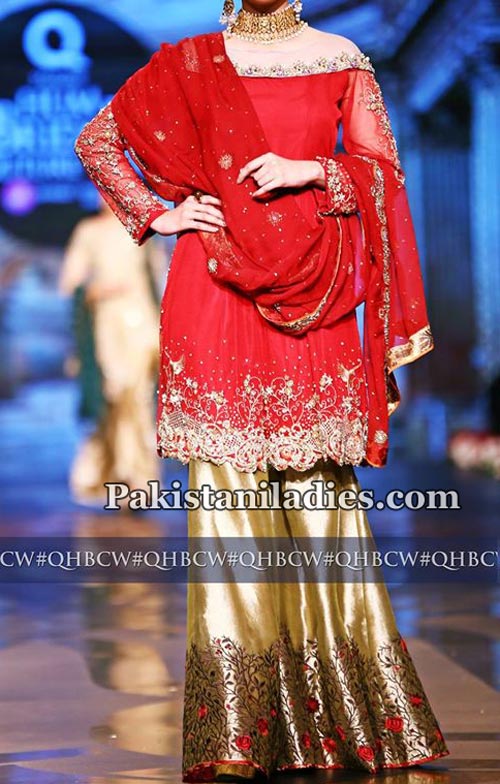 Sharara is the oldest Eastern dress. This dress enhances the feminine look. As we all know Women are known for their elegance and if I tell you this costume will add value to your elegance? Are you still not gonna get yourself a sharara the next time you visit market?
I say Let's celebrate the elegance with shararas this season.