Latest Fashion Butterfly Jersey Abaya 2017 Kaftan Jilbab Designs
Wish to look stylish while wearing Abaya? Try the new Butterfly Jersey Abaya and Butterfly Jilbab Abaya.  Butterfly Abayas are the new trend in Abaya Styles. Manufacturers use many materials to make Abayas but jersey makes its way to the top. The reason behind choosing this material is that, it fulfills all the purposes. It is not see-through, it doesn't require any ironing and this cloth is not too light so it stays and gives a perfect fall.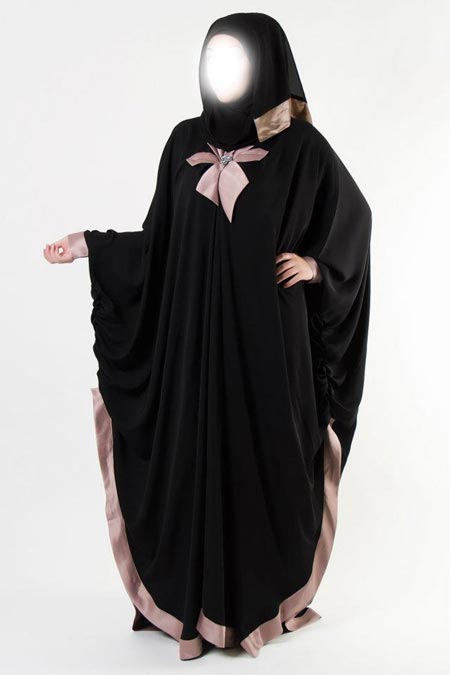 Butterfly Jersey Abaya Designs
Butterfly Jersey Abaya Designs are widely available in stores now. These Jersey Abayas are floor length with trains and are available in wide range of colors. The colors preferred by the ladies are mostly the dark ones like Black, Brown, Blue and Purple.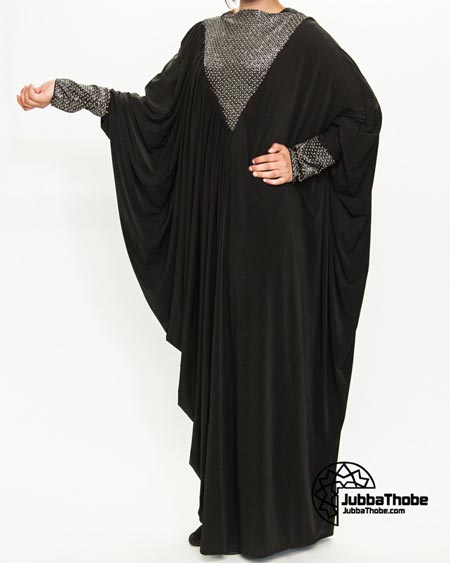 Other colors like Skin color and mild tones of purple, pink and red are also available. The name of this style is perfect for it is stitches in a way that the outfit actually looks like a butterfly with its wings open to fly.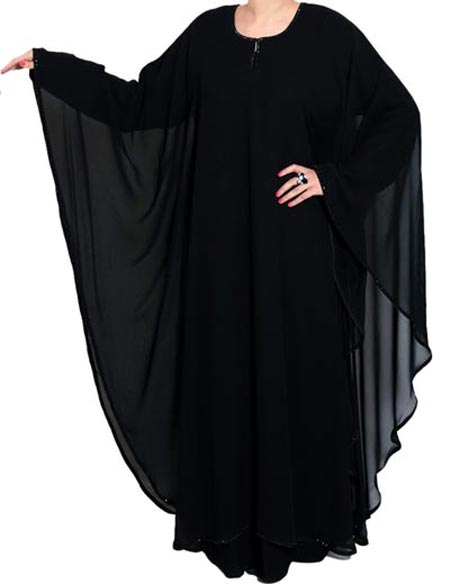 Butterfly Jilbab Abaya Designs
The beauty of the Butterfly Jersey Abaya is that it gives you a completely stylish look; it makes you look slimmer and taller. Apart from being stylish this style covers up your whole body fulfilling the Islamic need of a dress too. If you wish to mix eastern and western look for your Abaya you need to try the Butterfly Jilbab Abaya Styles. Jilbab is basically an Arabic term that refers to a long coat which is in loose-fit.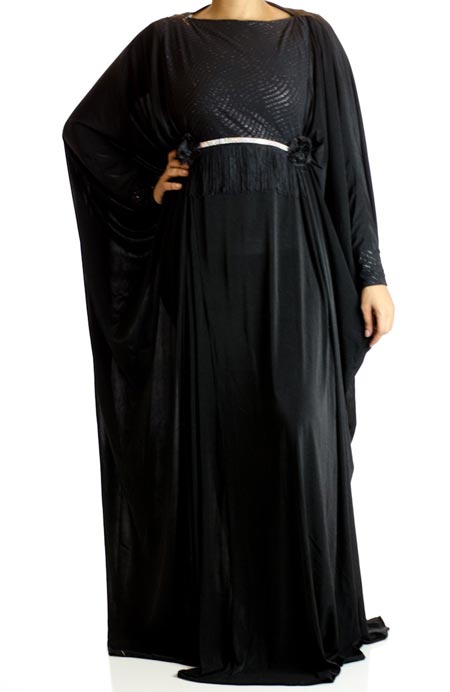 See More >> New Fashion of Abaya, Burka Designs in Dubai Saudi Arabia
The new Jilbab Style that is available with Jersey Abaya cover the whole body except for hands and the front portion of head and neck. The head and neck is covered using a scarf or dupatta as your wish.  Jilbab Abaya is mostly worn in Iran and in UAE but now it is also making its place in South Asia. In case you are wearing a Butterfly Jilbab Jersey Abaya, be sure you add more than one color to break the monotony.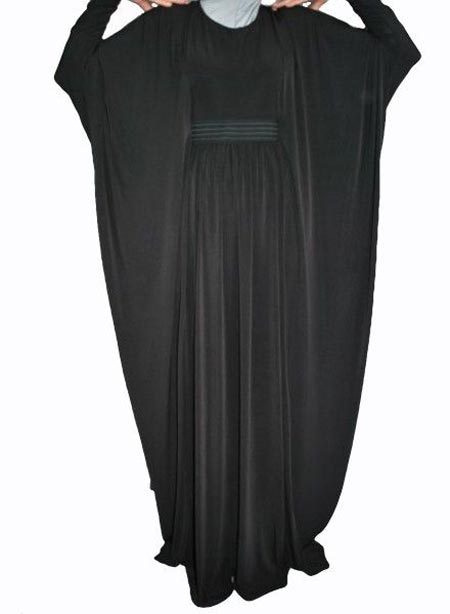 Jilbab are always preferred to have a different color then the Abaya itself. The color is not in contrast though. For example if you are wearing a grey Abaya you can get a black Jilbab and if you are wearing a skin color abaya you can go for a dark brown Jilbab. The main idea is that colors should belong to the same family. There are a few types of Butterfly Abaya Designs discussed below: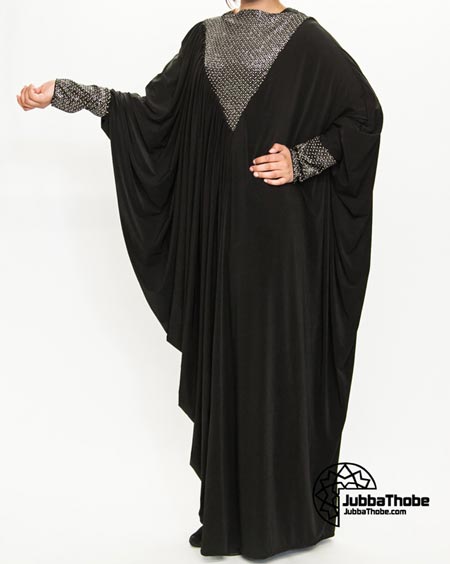 Embroidered Butterfly Jersey Abaya
The butterfly style Abaya's design doesn't allow much place for embroidery yet the sleeves and neck are often embroidered.  These Abayas are used on religious festivals and weddings too. The embroidery is in different colors mostly in contrast with the fabric of the Abaya to make it more prominent.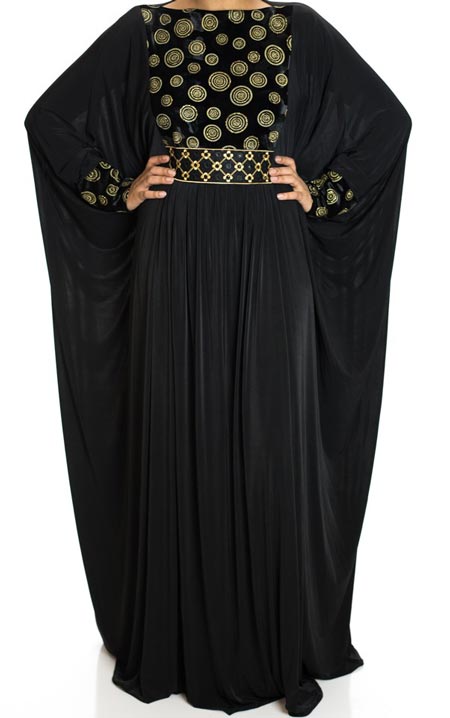 Butterfly Jilbab Abaya with beads
Beads and pearls are also trending in fashion industry so the Abaya designers also added them in. Long tussles of beads and pearls are added on the sides of neck to decorate the Abaya. Half cut pearls are also used on the Jilbab.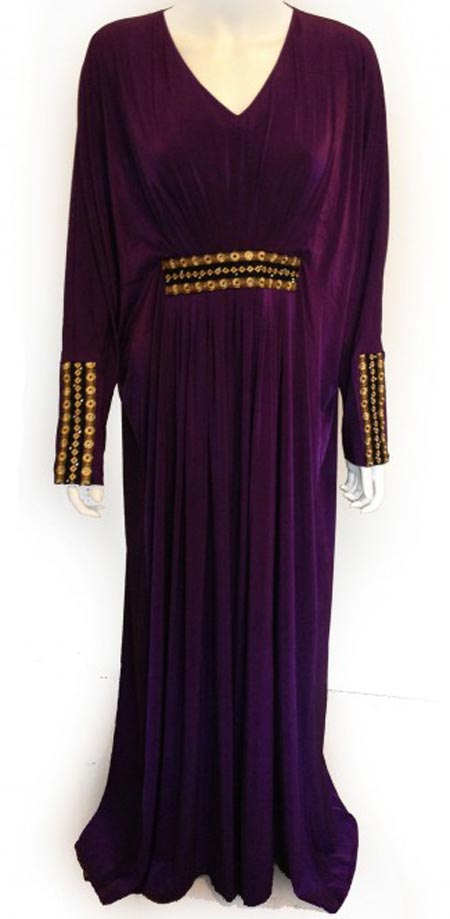 Abaya is the beautiful Islamic body covering dress for women. Now the fashion designers introduced many beautiful Abaya Designs for women. You can choose it for yourself.