New Fashion of Men Shalwar Kameez Designs 2017 with Prices

Fashion changes at a quick pace nowadays. We see something new almost every week in the clothing store that attracts us readily and we are keen to buy it. We often think that dressing sense is only for women but that is completely wrong.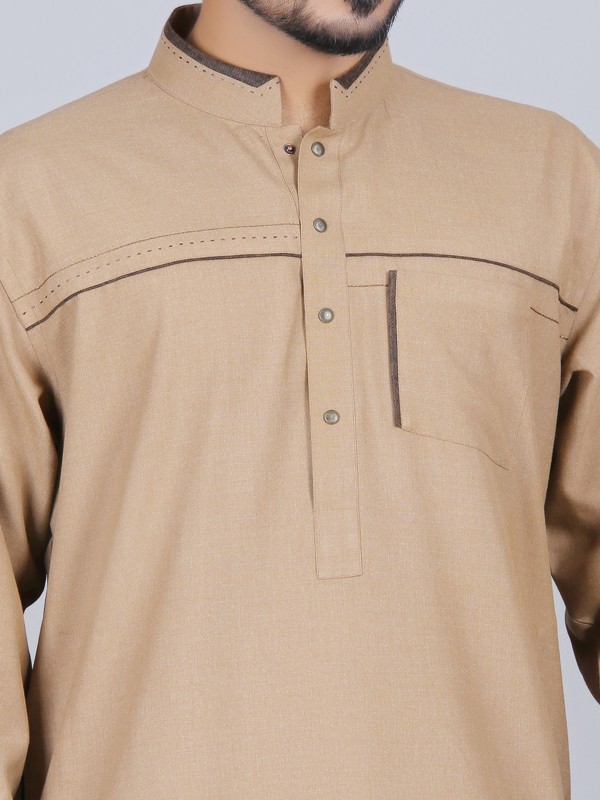 There is also special fashion wear for men as well. These brands only design the clothes for men that will make them look modern and classy. One of the traditional wear for boys is the Shalwar kameez for men 2017. Young men prefers to wear it since a long time and still now, people love wearing it because it makes them look sophisticated.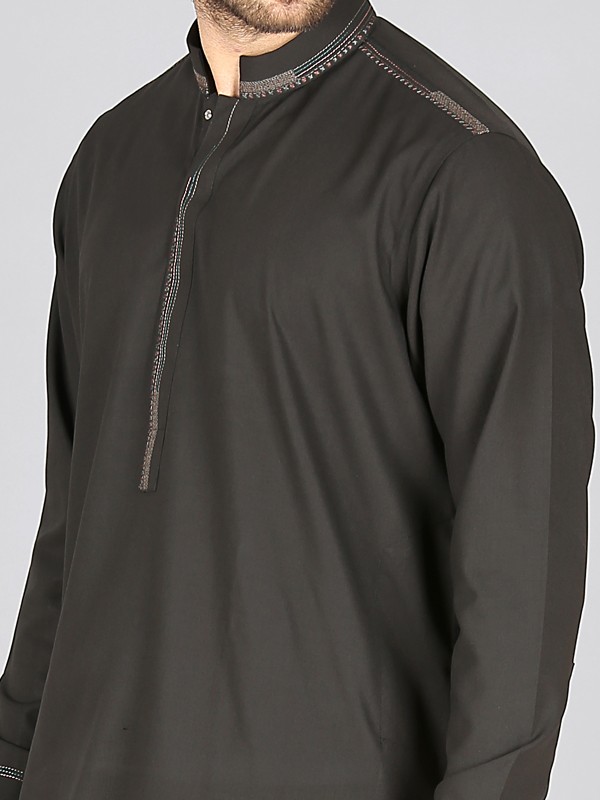 The main reason men love to wear it is that it is the most comfortable dress. It is also the pure display of our native culture that sets us apart from the others.  Thus, Men shalwar kameez suit is very famous in many Asian countries.
See More >> Bonanza Kurta Shalwar Kameez Designs for Men & Prices
Gent's Embroidered Shalwar Kameez
On several occasions like Eid, weddings, and other ceremonial parties' men love to wear the shalwar kameez dress. Therefore to make the dress stand out, the designers have stitched many embroidered suits.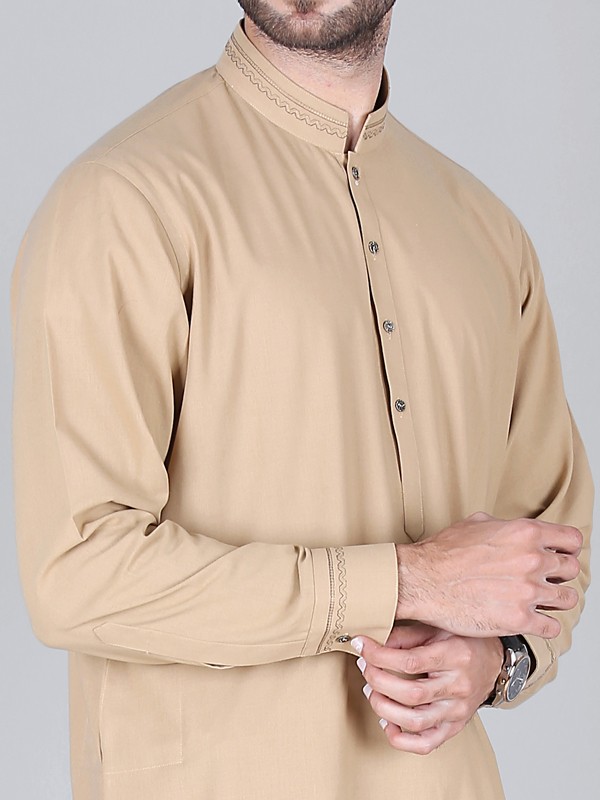 The thread work is mostly done on the cuffs, collars, neckline and selves and on the back of the kameez. Young boys like to wear different color kameez kurta with a single white shalwar that makes them look elegant and splendid.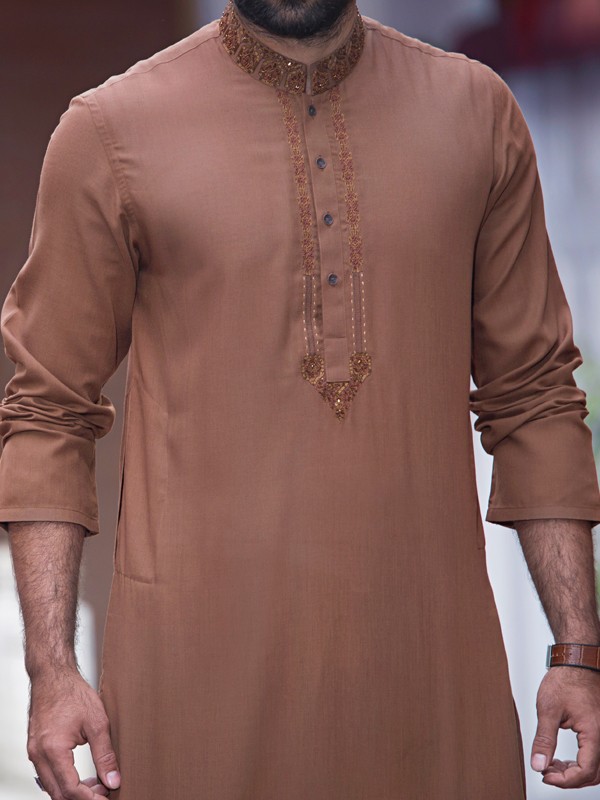 Men's Shalwar kameez is also preferred in a single tone color and the embroidery is done with a contrasting color. On a black suit, mostly silver or golden thread is used while on the white color golden looks just perfect.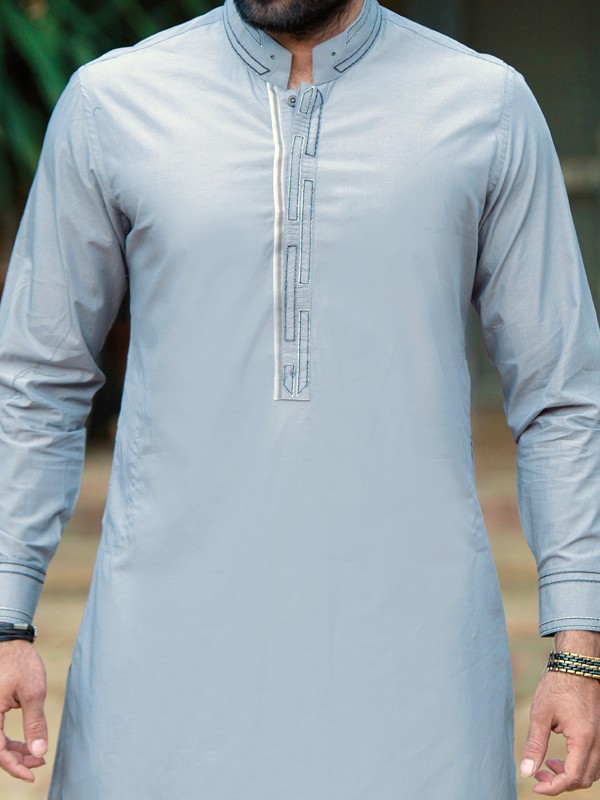 The designs of embroidery used on men summer eid kurtas are very decent and simple. They mostly consist of specific patterns.  Sometimes boys also like to have a motif on their dress that looks extraordinary and classy.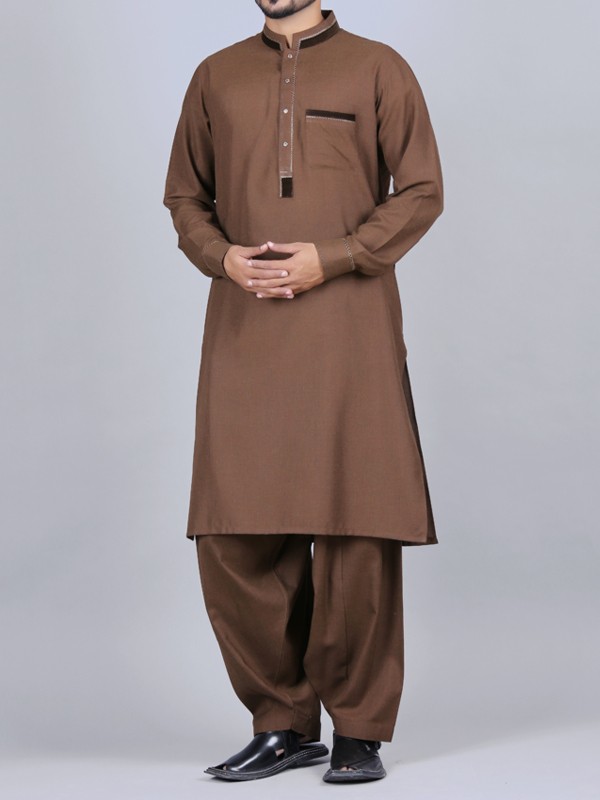 Pakistani Designers Men Shalwar Kameez
The Pakistani designers have launched many amazing and splendid boys shalwar kameez suit that are adored by men of all ages. The most preferred dress is the plain suit. Fashion artist has launched several patterns of simple kurta with plain shalwar and other designs as well.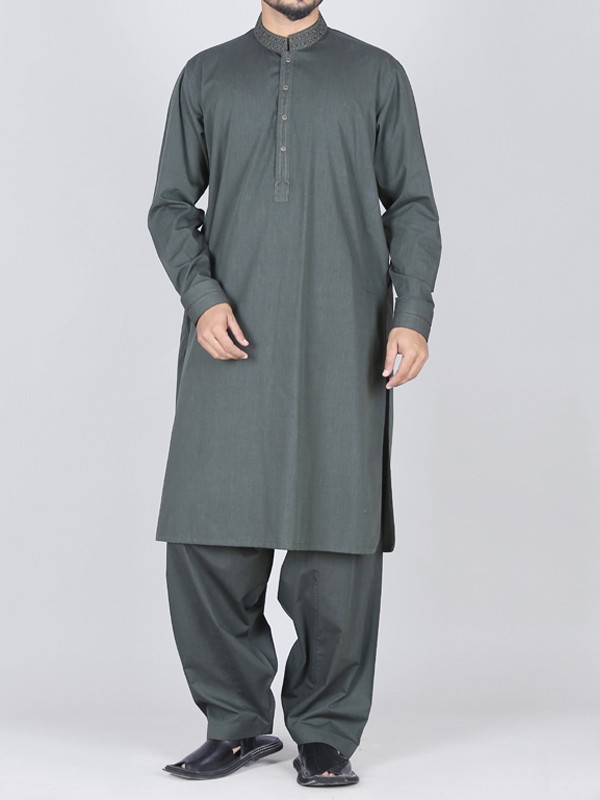 The designers are working hard to introduce New Designs of Fashionable Shalwar kameez dresses for men 2017 that can be worn casually and formally.
Top Men's Shalwar Kameez Designers
Some of the best fashion brands for shalwar kameez suit are:
Bonanza for men
Men shalwar suit by Nishat linen
Alkaram men kameez shalwar
Gul Ahmed for mens wear
Edenrobe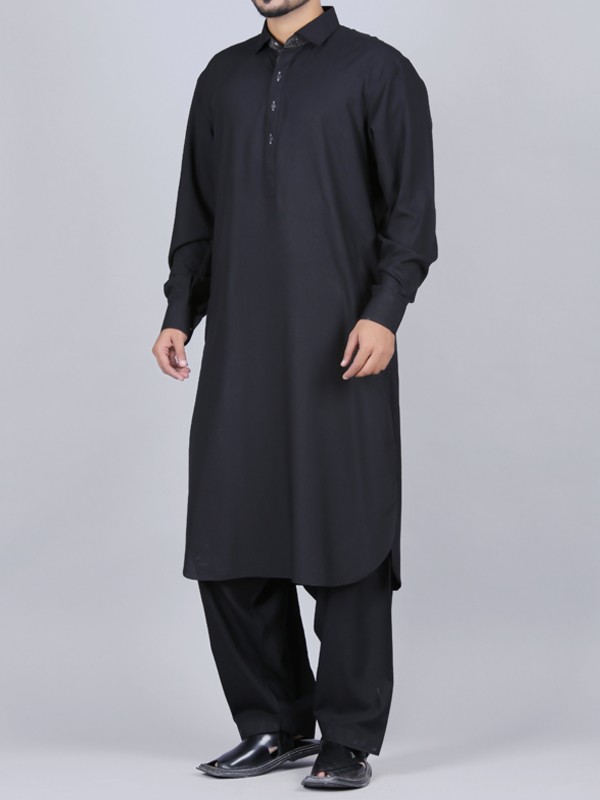 The fabric used for stitching these men dresses are mostly cotton, lawn and bosky. These are not only comfortable but also bring out the grace of the person wearing it.
If there is no shalwar kameez kurta suit in your closet then it is incomplete. So go to your favorite designer store now and get your desired dress for Eid and summer season. You can also have it prepared in your favorite style by your personal tailor. Wear it to an occasion and rock the floor.  Best of Luck!