Gown/Floor Length Anarkali Frock Suits, Indian Actress Dresses 2017 2018
Beautiful Anarkali Frocks 2017 is a traditional and elegant fashion among the Asian women. It has been worn since the historical times and still gives the same graceful and charming look to the girl wearing it. This is the reason that the Floor Length Anarkali Dresses has been introduced in several designs and cuts and it has not left the fashion industry yet.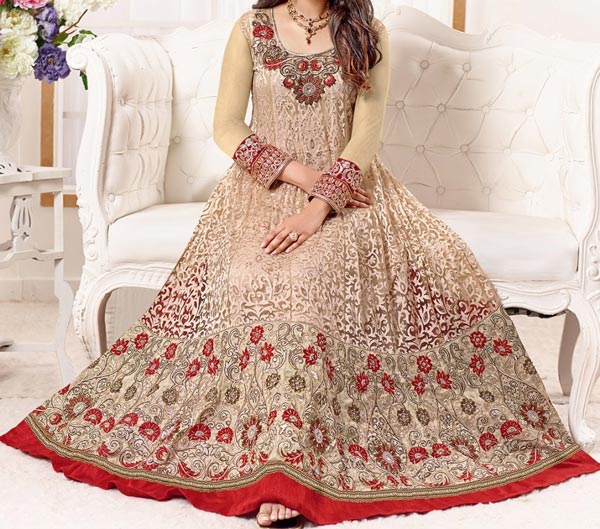 Thus, a few changes in this cultural dress will bring out a chic and gorgeous girl in you. The long length Anarkali frocks have recently become famous because of their ethnic outline. On an occasion regardless of the age limit, you will see every female wearing this stunning outfit.
Pakistani and Indian dress designers have launched it in formal and semi-formal styles.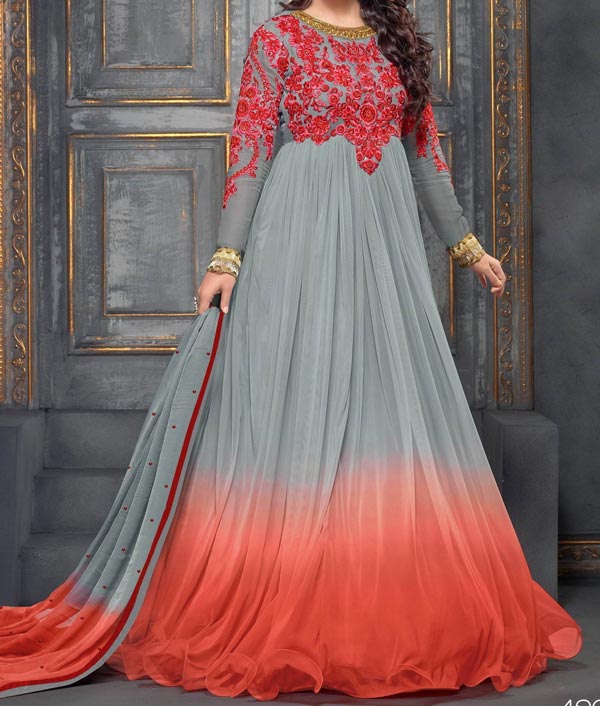 Therefore, girls can wear them on house parties and big events like religious occasion or wedding ceremony and Eid. The beauty of Anarkali frock is even enhanced by the eye-catching necklines.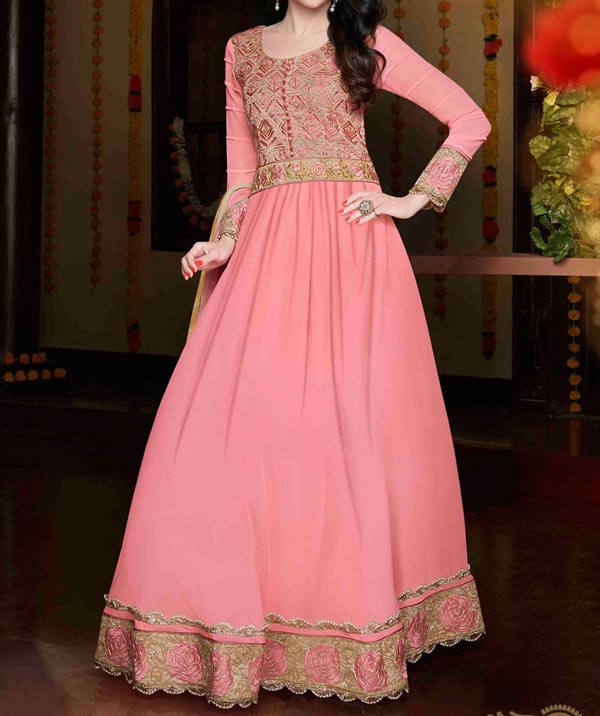 Gowns/Floor Length Anarkali Frocks
The Anarkali gowns are mostly stitched with the elegant fabrics like chiffon, silk, and crinkle. They are then highlighted with net flares that have a meshwork of stones over it. The neckline is usually V with a beautiful lace around it that enhances its beauty.
See More >> Front Open Double Shirt Style Frock & Gown Designs 2016 2017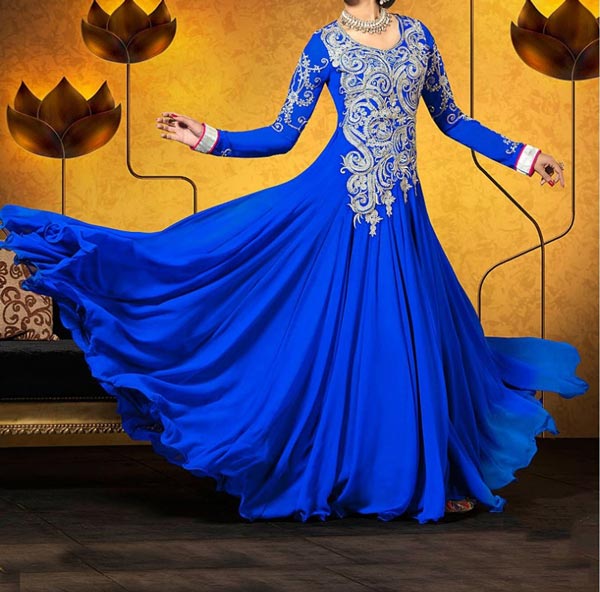 The sleeves are full length fitted or half. As the dress is floor length, so you can wear a churidar pajama under it to complete the look. It is more comfortable and easy to carry as compared to the heavy dresses and saree. This is the reason that Floor Length Anarkali Frocks are now most famous reception wear for the bride.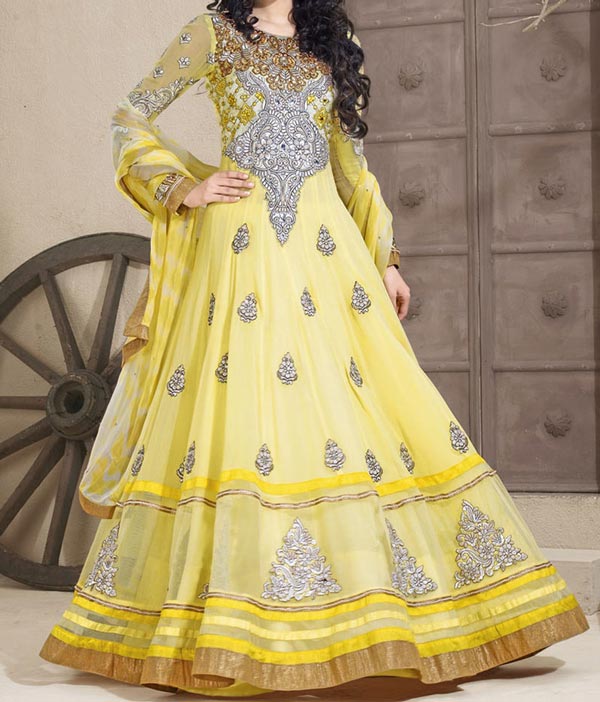 The moment you visit the market to buy an Anarkali frock you will notice that it is available in wide variety of cuts and designs. It can be regarded as the true display of unique and stunning dress.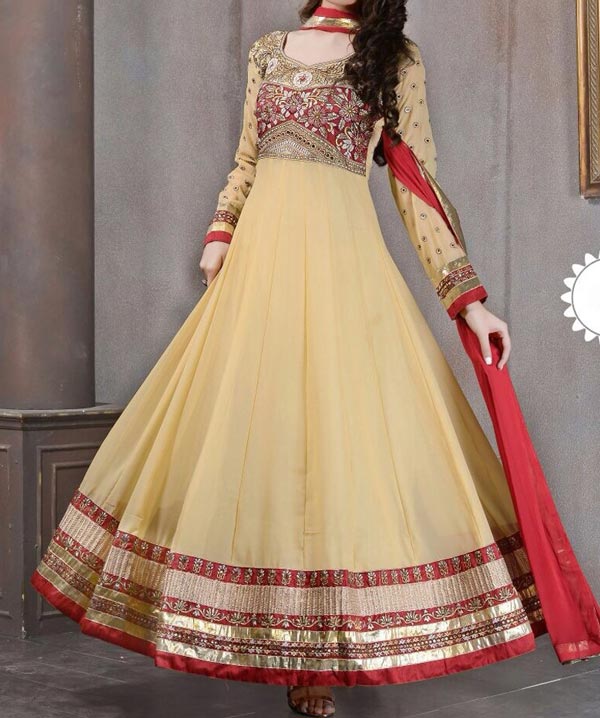 Long Floor Length Anarkali Suits
The best quality of the long Anarkali frock is that it will make every girl look like a princess. It does not matter if you are a little chubby or skinny, once you get this dress on, it will give the impression that it was specially prepared for you.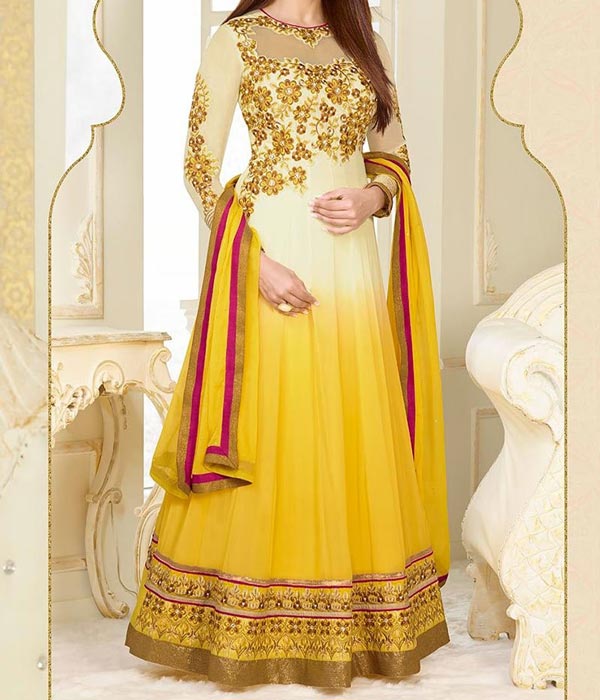 It is stitched in different contrasting hues or you can also have it in a single color that has been embellished with embroidery. The girls who prefer the dress in its traditional glory get the dabka and zari work done on the front and border of the suit. However, there are also young ladies that like modern Anarkali frocks and thus have it decorated with motifs, ribbon work, stone work and lace.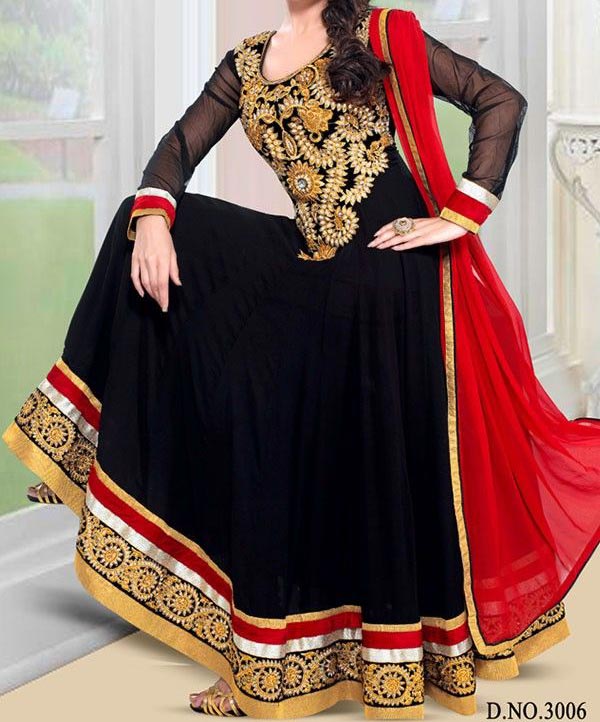 You can also have a short jacket or coat stitched with it to enhance the elegance of the frock. You can easily find the Long Floor Length Anarkali Suits at any mall or store. So go and find the outline that suits your body type.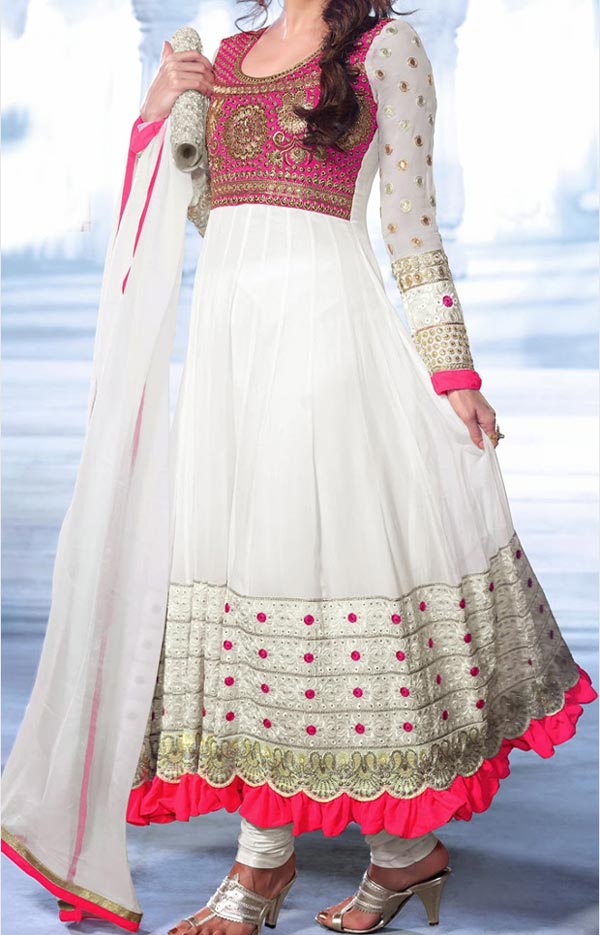 Complete your wardrobe today with Anarkali dress. It will enhance your personality and every eye will turn in your direction.