Party Wear Patiala Salwar Kameez Suits Designs 2022 Fashion in Pakistan and India

Patiala Salwar Suits basically originated from Punjab as well. This style is now trending in every part of the world. People think the fashion is new but it is there since the 19th century and is revived after every few years. If we talk about the Latest Patiala salwar kameez fashion trend 2022 with short-shirts and t-shirts are in fashion.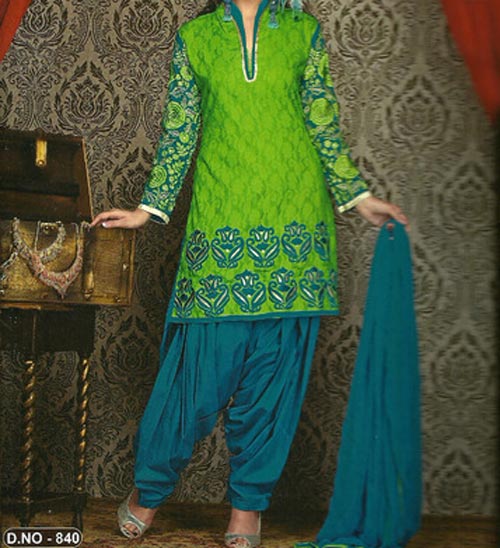 As in Pakistan, Lahore is the place from where every fashion starts. If we look at sub-continent collectively, Punjab is the place where style is born. A province rich in culture, norms and agriculture, it won't be wrong if we term Punjab as the heart of Asia. It has the most fertile land and many great poets, philosophers, business men called this place home.
Punjabi Patiala Salwar Kameez Suits 2022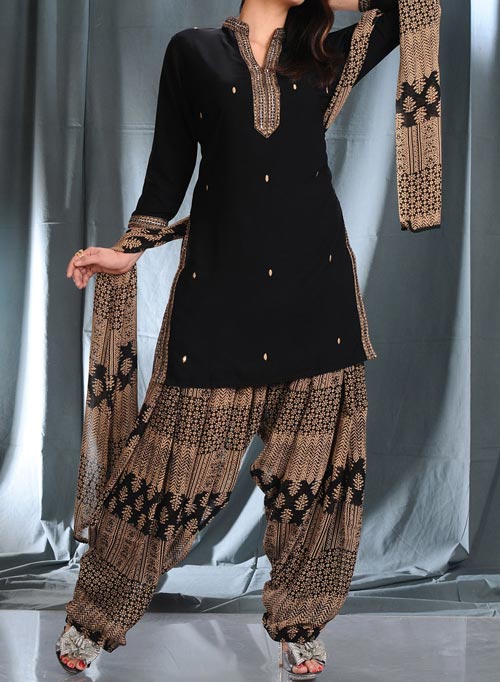 Let's discuss the Patiala Salwar Kameez Designs 2022 in detail
Patiala Salwar Kameez Suits Designs 2022 for wedding
We love to spend on weddings unlike the Europeans. Our dresses, jewelry, home decoration, every single thing requires a lot attention and of course money. So if you chose to wear Patiala Salwar Kameez 2022 on your sister's wedding, trust me you are shedding the burden of your guardian.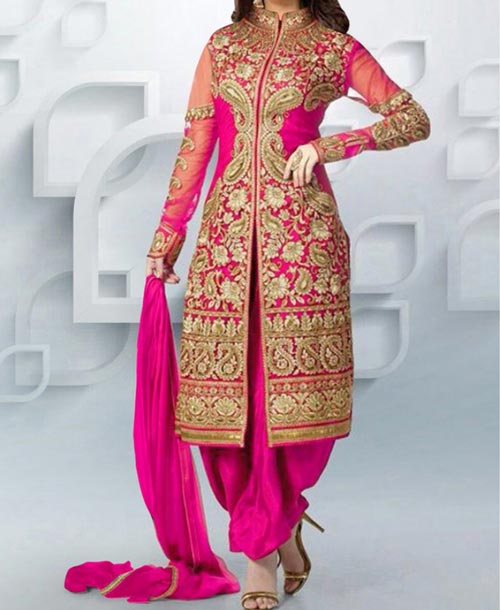 You can choose from a wide range of colors, a wide variety of styles that are available in the market. Go for bright colors, choose motif embroidery or pearl embroidery depending on your likes. There are beautiful neck designs 2022, I suggest to go for simple ones if you are wearing jewelry.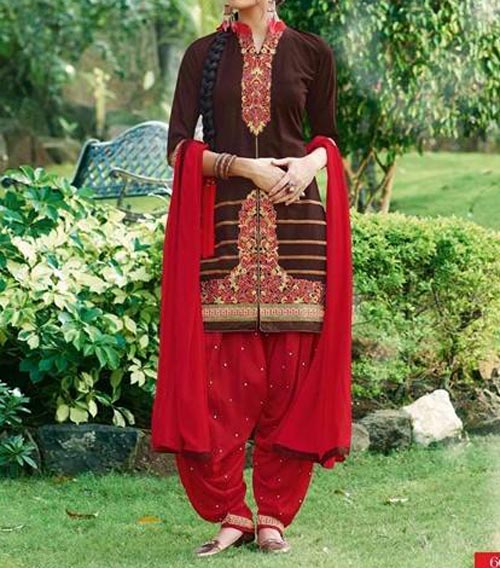 Simple Patiala Salwar Kameez Suits Designs 2022

These suits make the best informal wear. Go for soft cloth. Like linen or malmal. Even soft cotton can work fine. If you like to own a lot of clothes and you are a big fan of clothing, you should try this hack. Get a black and a white patiala salwar and a few shirts in different colors with motifs, laces or simple embroidery. This hack is economical and will give you a variety in wardrobe.
See Also >> Punjabi Party Wear Salwar Kameez 2022, Suit Neck Designs Photos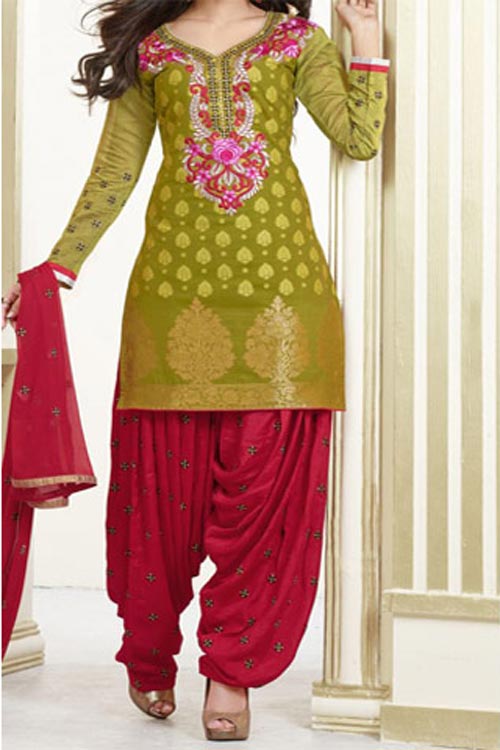 Patiala Salwar Kameez Suits Designs for Party

These designs are not fancy with cuts but are fancy with establishments and style. The embroidery with pearl work is the latest thing. Choose a gool daman for your shirt, add panels and laces and to complete the design add pearls at the end. You can add pearls at the end of salwar after the same sequence of panels and laces. You can use goota and kiran as well depending upon the function.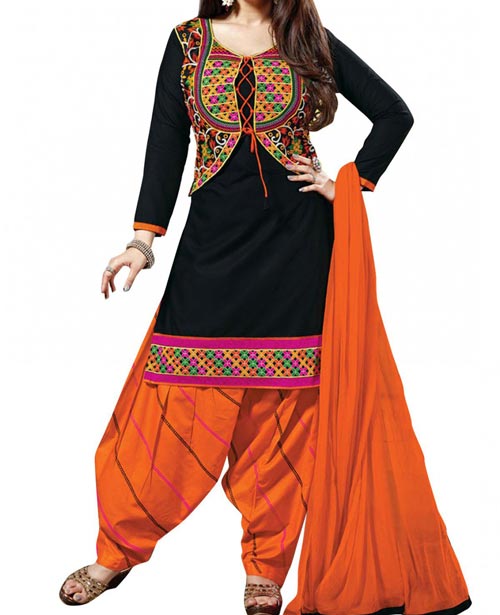 Patiala Salwar suits 2022 will stay in fashion for a few years so you still have time to get your suit ready. Because this dress is cultural and is ethical accepted by our society, It is a must for your wardrobe. You can carry it with great elegance even at university or office.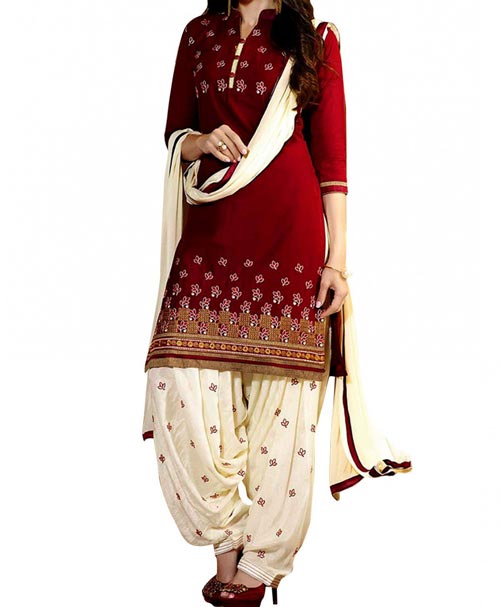 The trends are always to follow, don't hesitate and don't waste your time thinking if some style will suit you or not. Just always give the style a try, if it suits you that's awesome if it doesn't Well, there are many others on the list and many still coming.
See Also >> New Patiyala Suit, Stylish Patiala Neck Designs Salwar Kameez