Latest Arabic Mehndi Designs For Hands 2016
Mehndi is considered to be a perfect and painless way of adorning the hands. Arabic Mehndi is becoming an important and popular design from all the other designs. This Mehndi Style is all about the big, simply constructed floral patterns that are normally highlighted by women on the feet and hands. If you are looking for decent Mehndi Designs then you should choose the  Arabic but make sure that the person you choose for it has plenty of experience in applying it!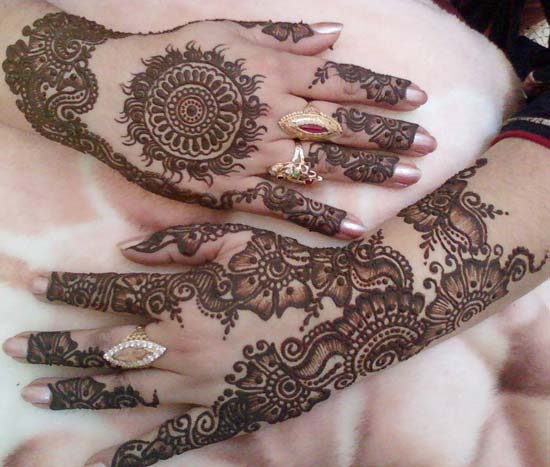 New Style of Mehndi Designs 2016
A lot of new Mehndi Styles are introduced to keep the hands beautiful and stunning. Some of them are mentioned below.
    Semi Circular Borders Mehendi Design
    Simple Flower Mehandi Design
    Singular Strokes Mehndi Design
    Big Flowers Mehndi Design
    Sun Flower Mehandi design
    Glitter Mehndi Designs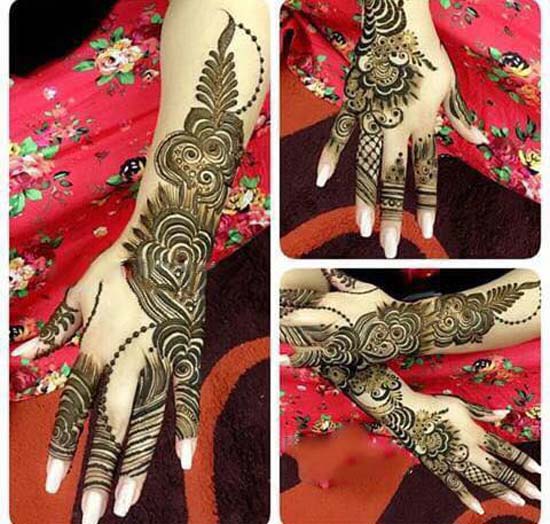 See More >> New EID Arabic Mehndi Designs for Hands
Arabic Mehndi Designs
Mehndi is normally applied on the weddings and traditional functions. The henna tattoos are much smaller in designs like a shape of heart and a bird, but the ladies apply the Arabic Mehndi Designs on their hands on the weddings and traditional occasions like Eid and Wedding of Bridal. The Arabic Henna patterns are unique and also well-known for its complex designs.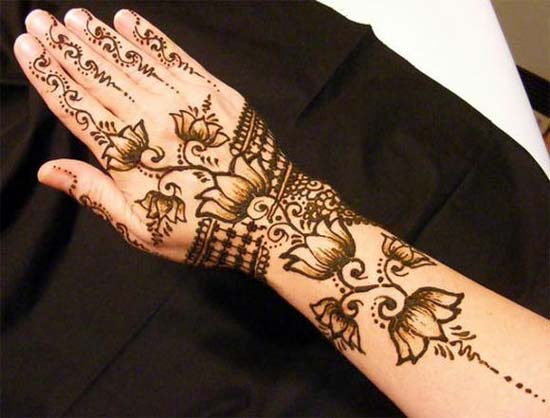 Arabic Henna Designs are different from the other designs. These designs are all about the large outlines and after that the inner space is filled with lines and dots. Flowers and mango shaped designs are normally used. Just like the Indian designs, the Arabic design also do not cover the entire hand. These blank spaces are the real beauty of these designs.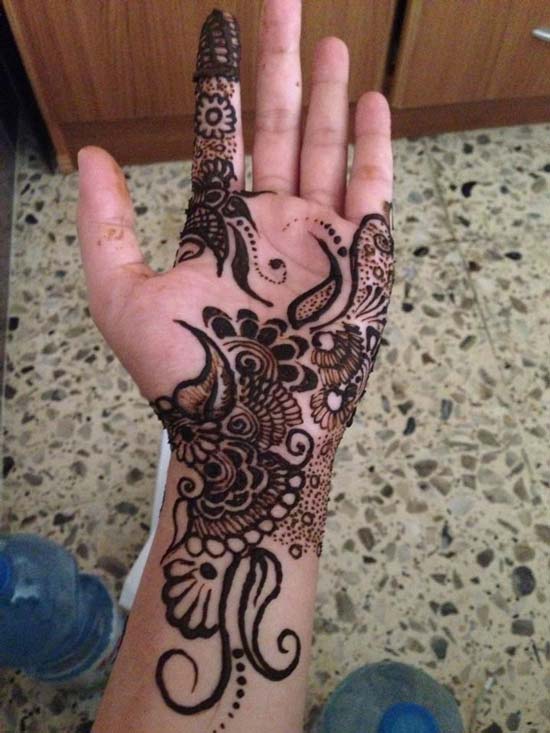 Simple Mehndi Designs
The good thing about the Simple Mehndi Designs is that you can make it look good in any way with the help of the flower patterns and simple line designing. Sometimes brides also prefer small and simple Mehndi designs on their feet and hands.
See More >> Beautiful Mehndi Designs for Bridal Wedding
Simple Mehndi Designs for Front and Back Hands are also used by little girls on Eid, Diwali and other traditional functions. Females also prefer to decorate their hands and arms with Simple Mehndi designs. There are many Catalogs Books available with the Unique Simple Mehndi designs that can also be copied.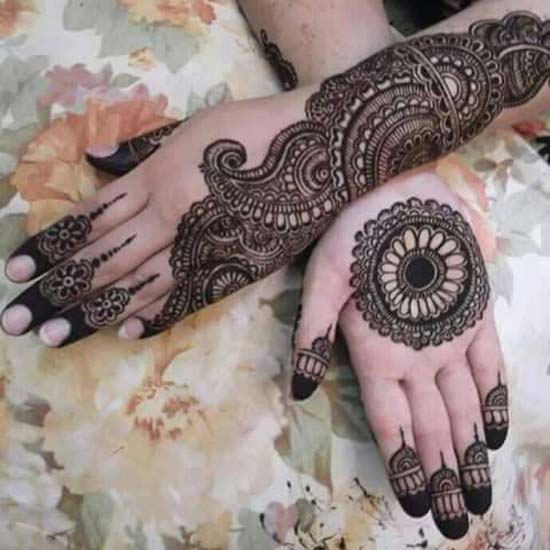 Beautiful and Stylish Fancy Henna Designs
Beautiful Henna Design are very popular among the ladies, Dulhan, and small kids. Beautiful Henna Designs only includes few different sized flowers and to keep the flowers beautiful their petals are shaded with the dark color. On the fingers heavy Mehndi Design with few crisscross and half flower motifs are normally applied. Dots are also used to clearer the borders.