Umbrella Frock Designs 2017, Anarkali Umbrella Frocks
Dresses may be seasonal but what dress is set for all seasons? Yes , you are right an Umbrella Frock, if it's a wedding or Eid you can go for an Anarkali Umbrella Frock, if it's your farewell party or bridal shower you can go for a Cinderella Umbrella Frock, so on and so forth this list will never end but to sum up "Frocks are the oldest and newest trend"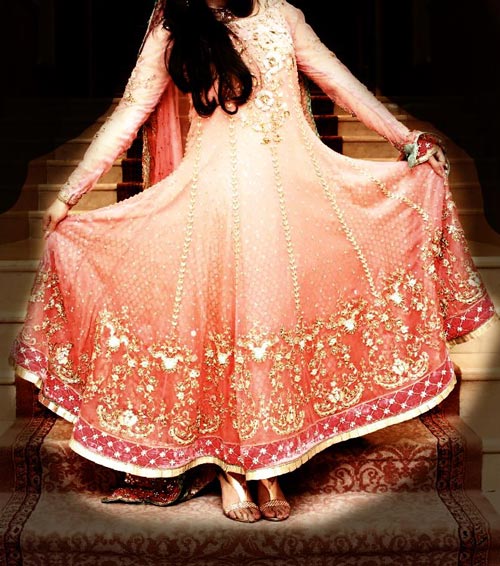 Pakistan and India marked a boundary line between them in 1947 but the fashion industry, culture and customs of this area can never be separated. Especially when it comes to weddings and festivals, ladies from both sides wear Frocks, Lehnga and Ghagra.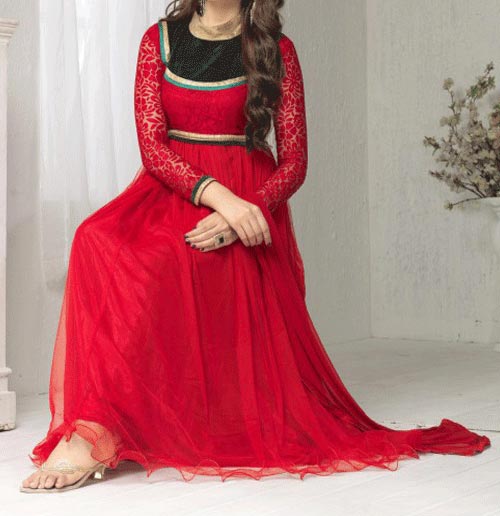 It won't be wrong if I say, we can't imagine a traditional wedding without girl's dresses beautifully in Frocks, Lehnga and Ghagra, with all the jewelry and Mehndi, what is a festival without the feminist colors indeed!
Today we will be sharing the latest trends and styles; this is your ultimate guide for Umbrella Frock Designs 2017 this season.
1. Formal wear Umbrella Frocks
A.    Best suitable for: Weddings, Festivals, Traditional Parties, Homecoming, Bridal & Baby Showers, Mehndi & Mayoo Functions, Farewell etc. All the formal functions you can think of these frocks can add some grace to your appearance.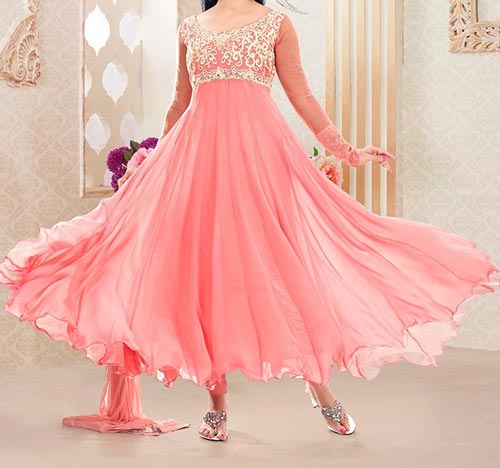 See More >> Latest Gown/Floor Length Anarkali Frock, Actress Suits 2017 2018
B.    Fabric: If you want to give your frocks a heavy look use Jamawar for the body and a flexible cloth with a great fall for the flair. Another option for winters is using Velvet for body. This fabric is the best one for embroidery and give a proper support to zari and dapka art work. Other options are net and silk.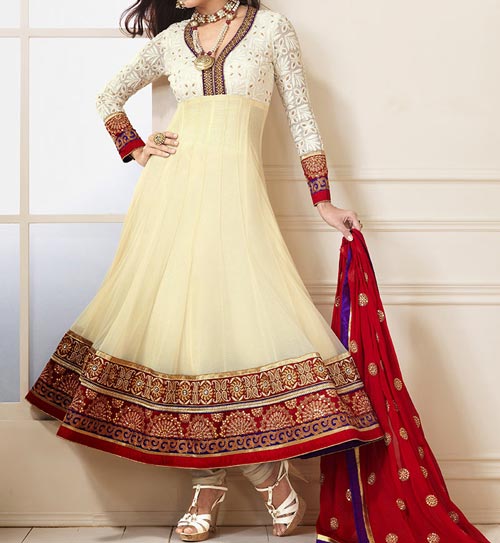 C.    Styles: Anarkali Umbrella Frock tops the list; these are short body frocks with flair reaching the knee. Cinderella Umbrella Frocks look best with a pati-coat that enhances its overall look. These frocks should be floor length and with a train preferably. Short Umbrella Frocks can be a few inches above the knees, these frocks use multiple layers of fabric to give the flair a fluffy look.
2. Casual wear Umbrella Frocks
A.    Best suitable for: Small gathering and functions, Family dinners and hangouts
B.    Fabric: Georgette, Net, Lenin , Silk
C.    Styles: Normally the difference between formal and casual wear is of fabric and embroidery. So you can choose any of the styles listed above but not adding fancy fabrics and establishments. The simpler the better! You can add a few stylish buttons on the front of your body and choose round necks. Or you can also add a few tussles with a deep back neck to add style to your frock.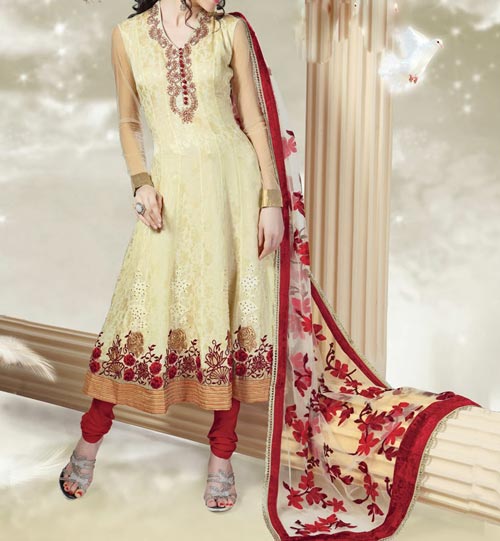 You can choose from a variety of colors available in the market. The contrasting color frocks are equally famous among ladies. All the frocks look best with tights or Churidar pijama. A few days back the fashion of wearing flappers/Q lots were introduced by the designers but it was not much appreciated by the ladies.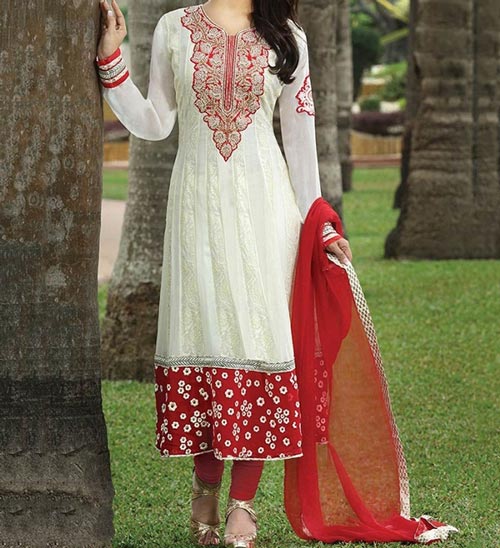 See More >> Front Open Double Shirt Style Frock & Gown Designs 2016 2017
Anrkali and Umbrella Frock will never out of fashion. Follow the trends and stay tuned for more as our job is to keep you updated with the latest trends of the fashion world. Best of Luck!