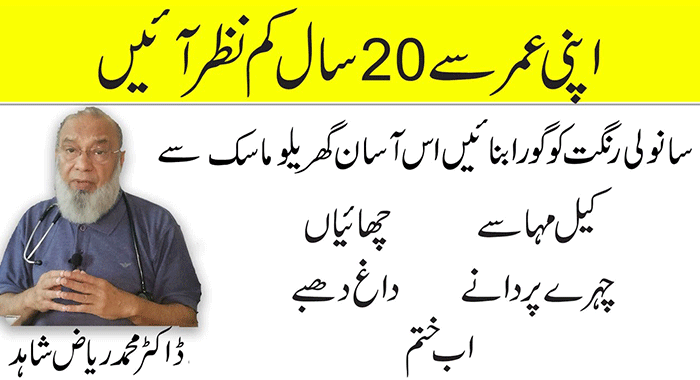 London: We want to live long and healthy lives and we seem to be getting better at it: Public Health England recently reported that life expectancy in England has risen to its highest level. Since 1960, the average lifespan has increased by about ten years for a man and eight years for a woman, and it's predicted that today's generation of schoolchildren could well live to 120.
Take a look at our list of inexpensive ingredients that are easy to get hold of and find out what they can do for you. Everyone wants flawless and spotless beautiful skin. Watch the following video of skincare expert Dr Muhammaf Riaz Shahid to get beautiful and flawless skin by natural home remedies.
How to Look Younger and Beautiful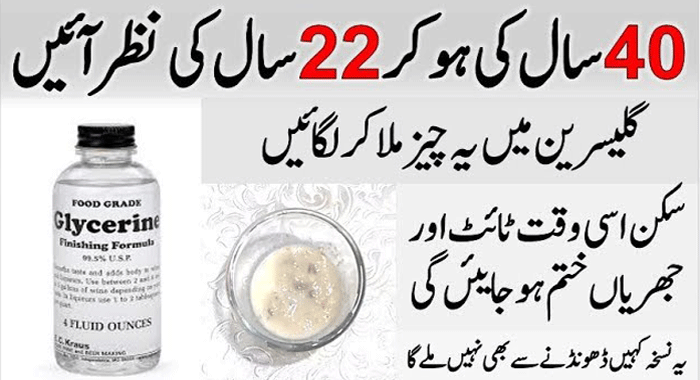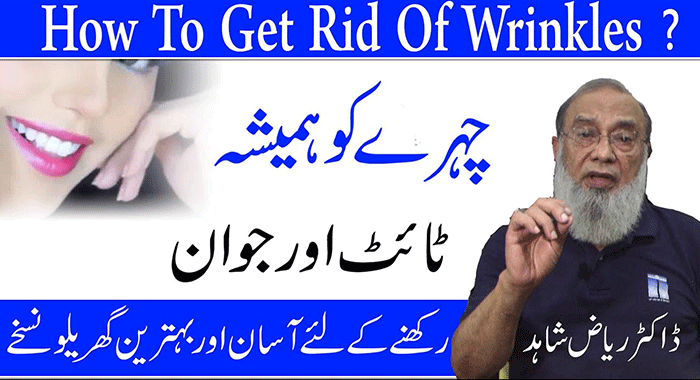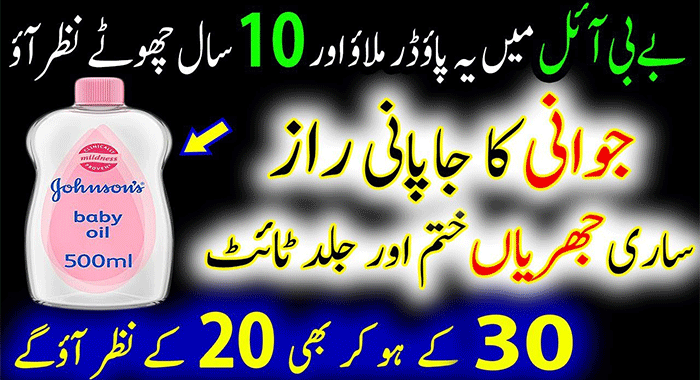 But what can we do to ensure we live as long and healthily as we can?
As an international conference on anti-ageing skincare launches in London this week, we asked leading experts in the field of ageing and longevity research what actually works and what they do themselves to stave off the effects of advancing years…
CHANGE YOUR MEALTIMES AND DON'T WEAR A WATCH
Dr Marios Kyriazis, 60, medical adviser to the British Longevity Society and the author of books including Stay Young Longer — Naturally. The key to a longer, healthier life is constant change and avoiding routine. The human brain is made to thrive on uncertainty — if it knows exactly what's coming next, it does not thrive.
The body, too, needs stress or stimulation to keep it healthy for longer. This brings about hormesis, which is when, after mild stimulation such as intense exercise or a period without food, various biochemical processes have activated that try to repair the mild damage that happens to the body.
In doing so they also repair any age-related damage, too. So I eat irregularly — constantly changing what I eat, how much and when I eat it. For example, I might have a breakfast of a piece of bread and cheese at 6 am one day, a full English at 10 am the next, fruit salad at 8 am the day after, and skip breakfast entirely the day after that.
I do the same with exercise. On one day, I'll do 30 minutes of tai chi in the morning and 20 minutes of ballroom dancing in the evening; the next day a 20-minute walk and then 15 minutes of yoga; the next day a bit of football; the day after that, no specific exercise at all.
The following day I may try something new, such as horse riding, or lifting logs. I challenge myself in other ways, too painting, listening to foreign language radio stations. I also have days where I don't use clocks or watches and just rely on my body or days where I don't use any technology.
All this disruption stimulates body and mind and may help to ward off ageing and disability. And research shows that when brain cells are stimulated, they function better and last longer, and also stimulate the rest of the body to function better.
EAT BERRIES OFTEN AND ONLY SIT IN THE SHADE
Mark Birch-Machin, 54, Professor in Molecular Dermatology at Newcastle University, is speaking at this week's anti-ageing conference. Anti-ageing really is about your lifestyle rather than a single factor. It's about what you eat for breakfast as well as keeping fit and staying out of the sun.
We've just completed research using a new blood test that measures levels of free radicals in the blood — these are the damaging molecules linked to disease and ageing — and we found that eating antioxidant-rich food such as blueberries and tomatoes every day reduced the damage caused by the molecules.
EAT PURPLE OR RED BERRIES EVERY DAY
Chris Griffiths, 61, is a professor of dermatology at the University of Manchester and a consultant dermatologist at Salford Royal NHS Foundation Trust. As well as protecting myself against the sun, in recent years I have eaten a daily portion of red or purple berries because they contain a lot of antioxidants which may prevent some age-related damage. Reducing sugar intake can prevent signs of ageing and may prolong life sugar can detrimentally affect the collagen tissue, a structural protein in the skin. via dailymail