Net Dresses Design 2017, Net Frocks Gown Design, Net Double Open Shirt Shalwar Kameez

Net Dresses are trending now more than ever, be it in the form of frocks or salwar kameez or gowns. This fabric can multiply the grace and gorgeousness of your whole look. Let's talk about Net Dresses Designs 2017 2018 in particular the ones you can get stitched and the ones available on the shelf. This cloth type can make all your styles more beautiful and elegant. A cloth that requires no ironing and a dress stitched with this cloth ? Yes, ready to wear Always!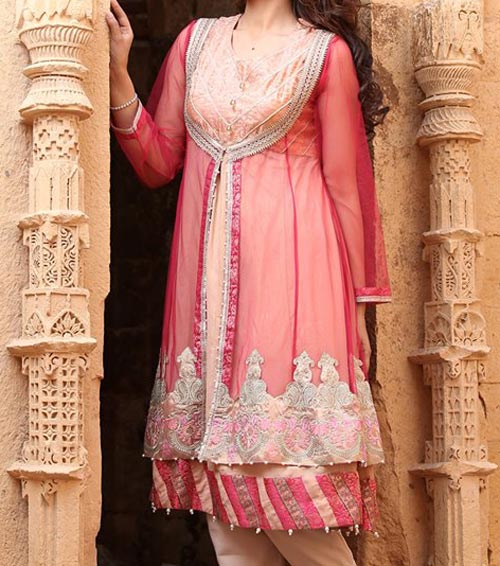 Asian fashion has its own style and uniqueness. Unlike the rest of the world, where we just wear jeans and tops! Here we have so much more, so many elements to decorate yourself, so many styles and cloth types.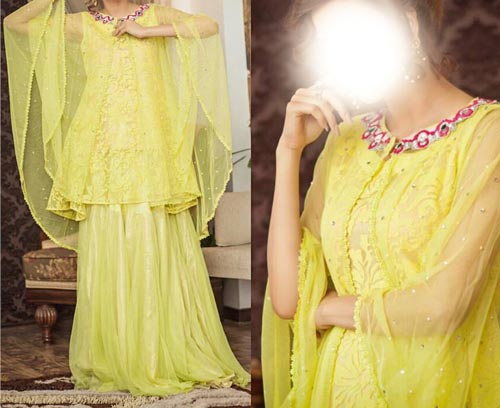 As everything has its pros and cons, Net Dresses has a few cons too. As the net is see-through so you can't wear it alone, you need to wear something with it that might double the effort, while you shop.
See Also >> Front Open Double Shirt Style Frock & Gown Designs 2017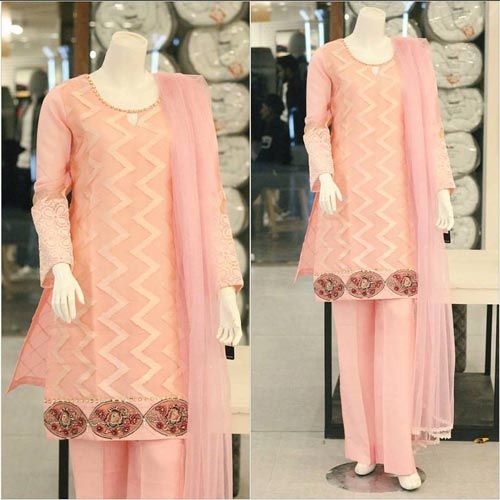 You have to match the net color with the lining color etc. but this is not always the case. You can also try different color of net with different lining especially for your Beautiful Net Frocks.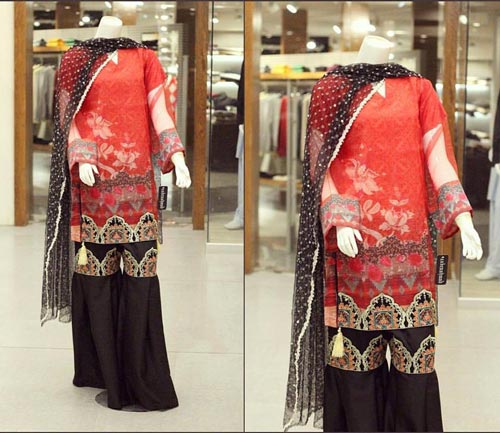 Below are a few flavors of Elegant Net Dresses Design, that you can wear on any occasion and rock the atmosphere.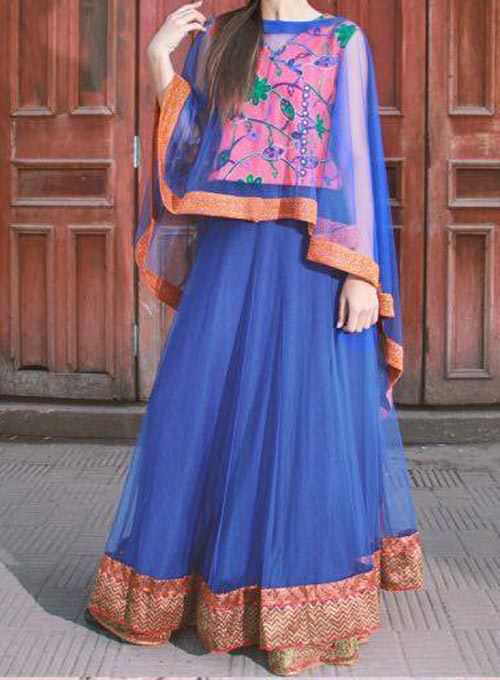 Net Frock Designs
Be it the Cinderella or any other princess, you will always see them all glammed up in Net Frocks with flares. Designers prefer using dark colors for evening dresses and light colors for afternoon dresses.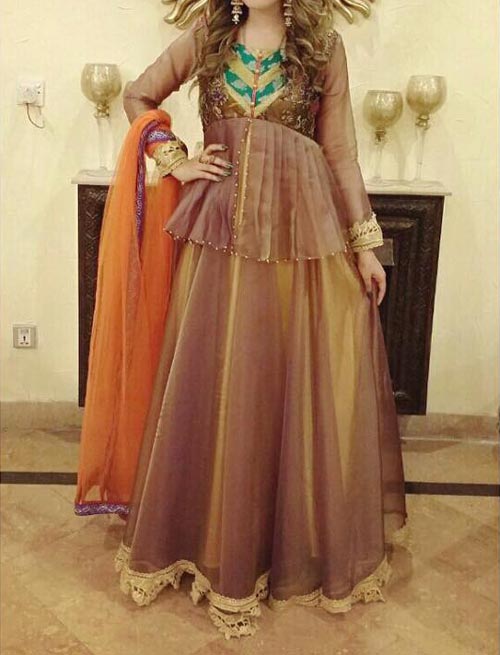 Similarly we suggest you to choose a dark color like blood red, purple, blue and black for the frock if you wish to wear it at night and go for light colors like lemon yellow, white, skin color for morning/afternoon events.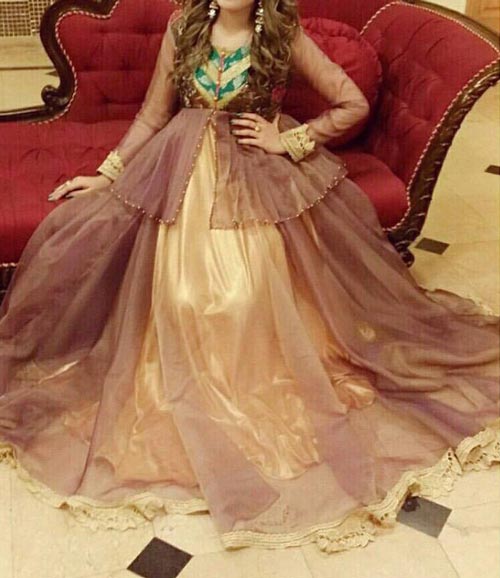 For the lining of a frock go for silk, as it gives a great fall. You can choose your frock to be knee length, tee length or floor length, with or without train depending on your likes yet floor length net frocks with train are trending.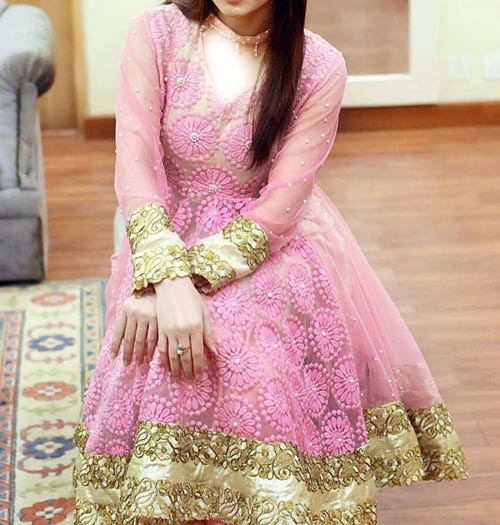 Net Frock Gowns
Net frocks gown are another type of frock that uses a separate gown made of net, occasionally decorated with ribbons, cutwork and/or pearls. This dress is in two pieces, one piece frock and the second piece is a gown. While the net frocks are stitched in one piece.
See Also >> Front Open Double Shirt Style Tail Gown Frock Net Dresses 2017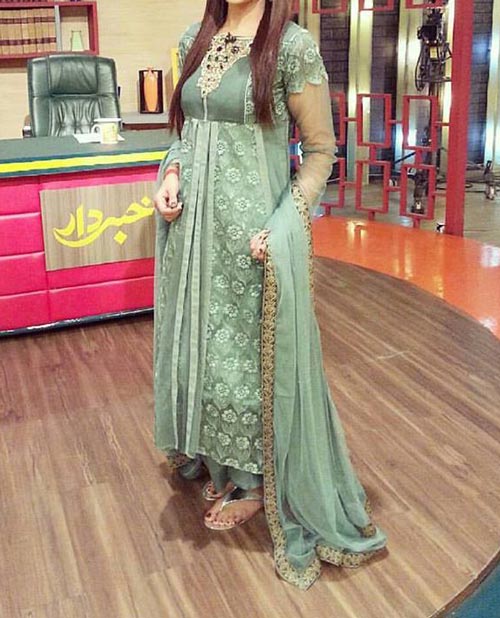 Net Dresses Salwar Kameez
Net Salwar Kameez Dress is equally in famous among ladies. Those who don't wish to wear frocks love to wear beautiful net salwar kameez suits. Similarly go for a silk shirt and a net to cover it like a coat or a shirt up to you.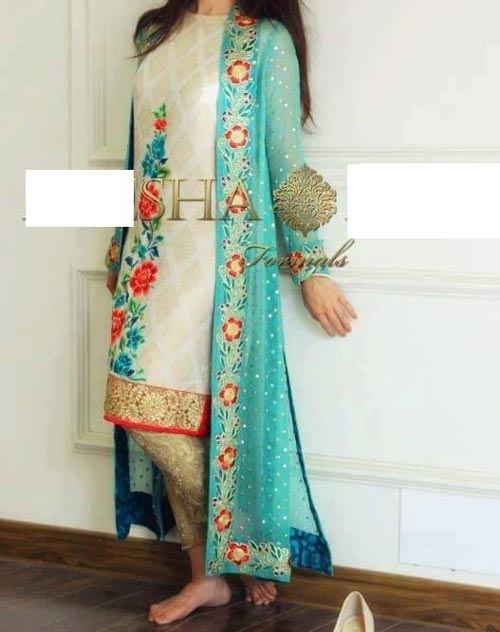 To look a bit glamorous, get your shirt stitched sleeveless and the net shirt full sleeve. You can use different colors of net and lining as well for example red lining and black net this combination is admired by many.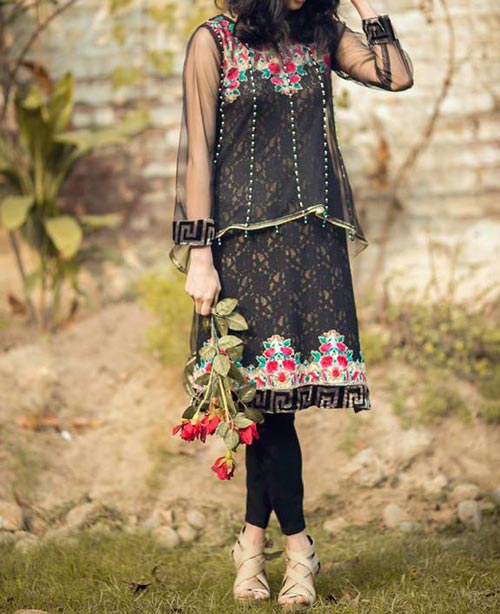 As always we say, do give every style a chance for we got this life only once and we should try everything keeping in mind our limits!