New Fashion of Anarkali Frock Suits with Churidar 2016
Trends in Fashion changes every day especially in the clothing range. Fashion industry introduces new trend every minute and fashion designers are working with zeal and zest to introduce new and amazing styles in the fashion industry.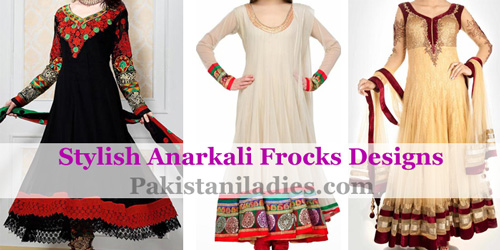 These innovations are introduced in fashion to provide women with such clothes that will make them look elegant, gorgeous and smart. Women are very keen about their dressing because it is the focus in society and thus they always want to dress the best and unique.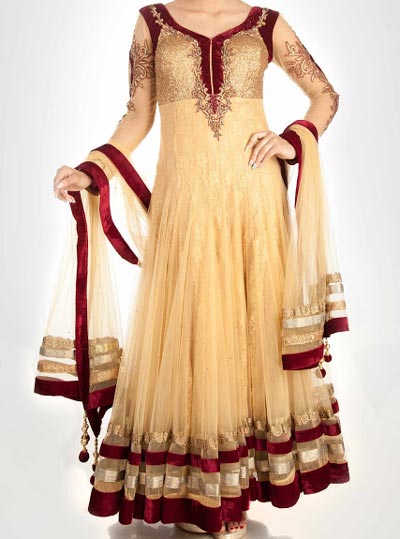 One of the traditional dresses that is still loved and wore by women and is never out of fashion is the Anarkali Frock Suits 2016. It is a symbol of culture and pure beauty. Fashion designers have introduced it with many new styles and designs.
Anarkali frock is never out of fashion. It is becoming in Asians countries like Pakistan and India and is loved in western countries as a traditional wear.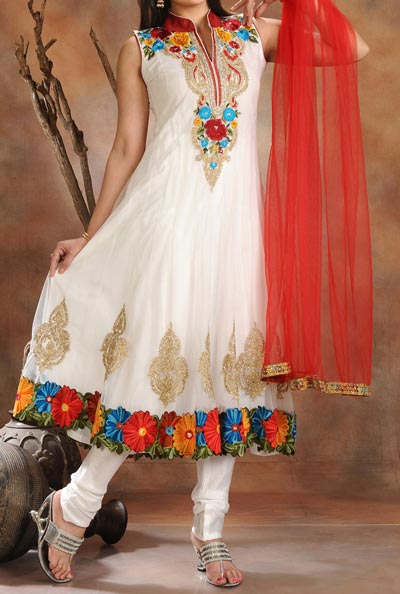 History
The Anarkali Frocks have come from the Mughal era when it was worn by their women. With a few innovations, it is still in fashion and loved by the women of the present era. Therefore, we can say that it is a royal dress.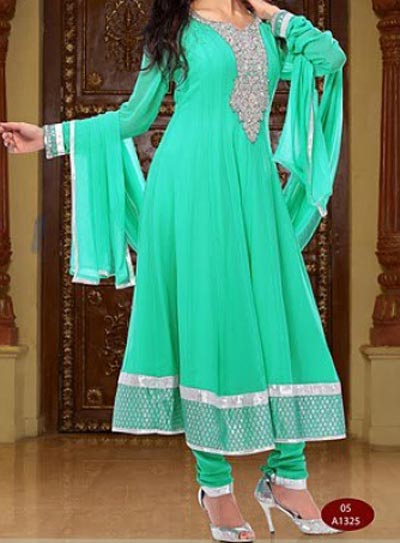 Latest fashion
As I told you, Anarkali frocks are always in fashion. Thus, fashion artists have come up with many beautiful and Stylish Designs in the Anarkali Frocks that make you look elegant and classy.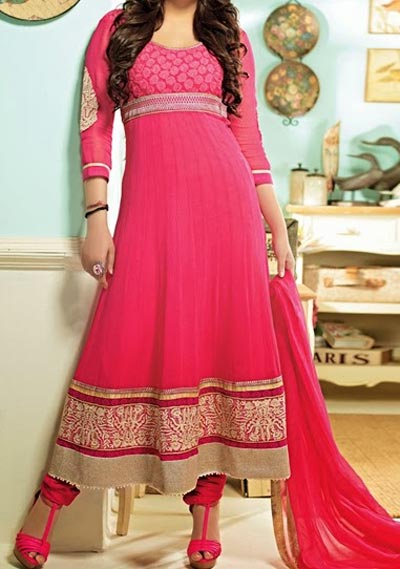 Nowadays it is stitched with elegant and soft fabric like chiffon, silk etc and embellished with beautiful stones and lace work. The one who love the traditional style frocks get them decorated with Zari, Dabka and got work. The embellishments are mostly done on the Neckline and Border of the Anarkali Frock. It looks very beautiful and unique.
The Anarkali frock fits perfectly on the body and makes you look slim and gorgeous. It enhances your personality and makes you look elegant. It gives a streamlined effect to the body and looks very extraordinary and eye-catching.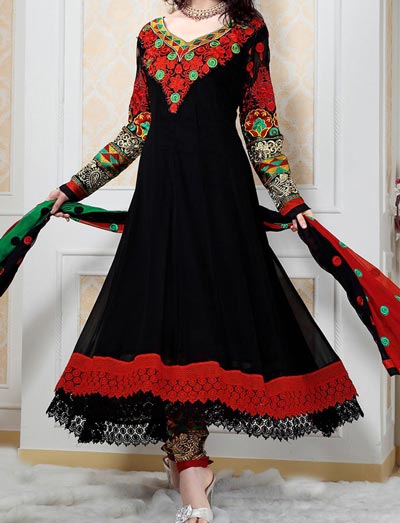 Anarkali Suit is mostly paired with a Churidar Pajama and dupatta, which makes it even more gorgeous and give you a royalty feeling. As it is based on a traditional look, thus it is designed and styled to give it its real respect and base.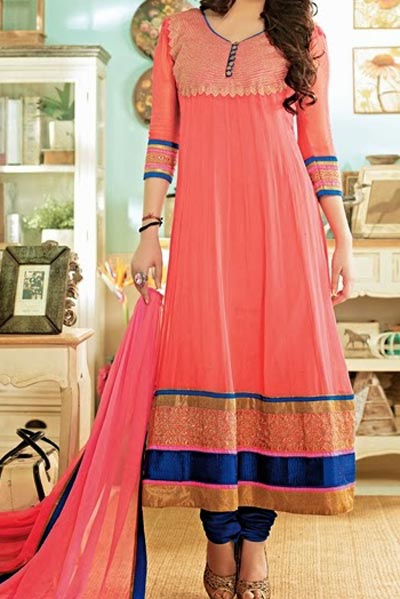 Many fashion designers have introduced Stylish and Beautiful Designs in the range of Anarkali frocks and thus, you can find several beautiful types of Anarkali frocks in the market.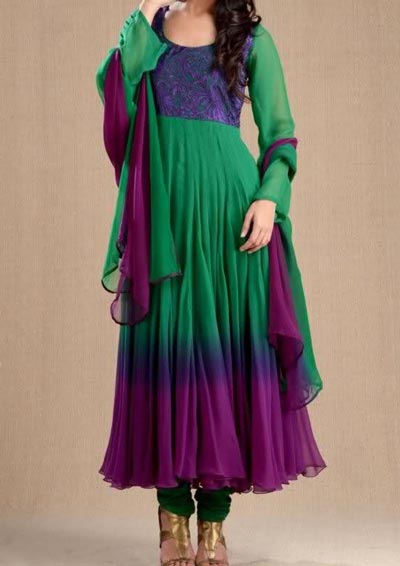 These Anarkali frocks can be worn formally, casually and on an event. The most latest and popular use of these Anarkali frocks in as bridal dress. It has become a famous bridal dress in both Pakistan and India.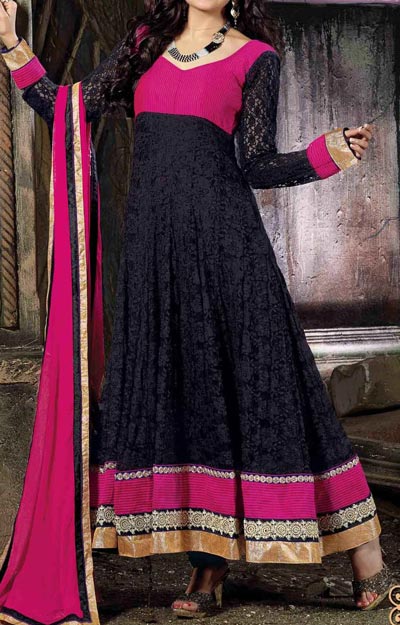 Apart from that, you can wear it on events like Eid and Diwali. It can also be worn on parties and celebrations. Thus, it can be considered as a beautiful versatile dress that can be worn in any event. Thus, Anarkali dress will help you look beautiful and eye-catching at any party or event.