Bridal Lehenga New Fashion 2016 in India and Pakistan
Lehenga is very popular as bridal attire globally, but nowadays. Every bride prefers to wear Designer Bridal Lehenga as its highlight their features in a better way. Red shades are always in demand for the wedding, but now days the dark colors like orange, ruby red, navy blue, rust and turquoise, golden silver are also popular. A Rich fabric has been used to make the Bridal Lehenga but most commonly used fabrics are silk, Satin, Net and brocade. When it comes to the luxurious embellishments, mirror and zari work and heavy embroidery are famous, but bridals prefer heavily Embroidered Bridal Lehenga.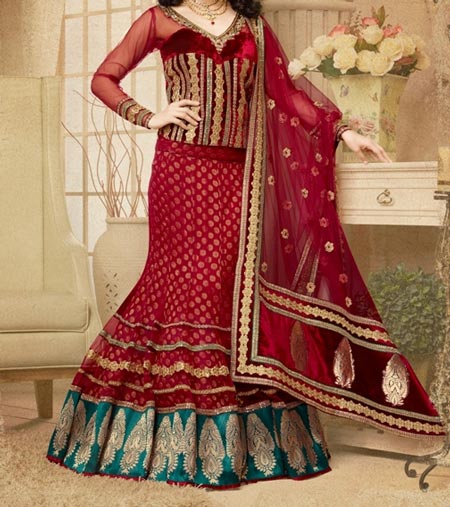 Bridal Lehenga New Designs Fashion
There are various types of Lehenga Designs 2016 available nowadays. Have a look at some of the famous one.
1.    Fish cut or Fishtail Bridal Lehenga Design
It gives a shape like a fish because it is normally fitted from the waistline and open's from the bottom. As well as the length is concerned, it holds the body till knees and explodes into flares.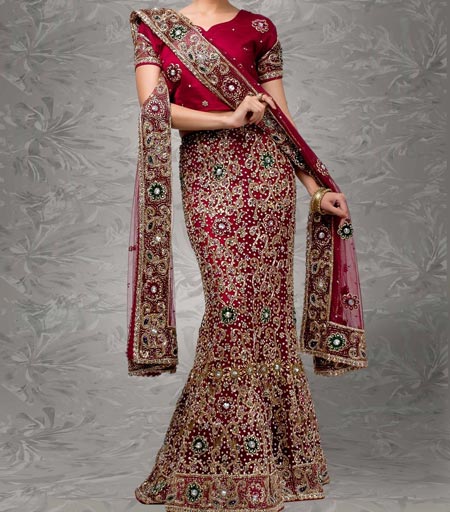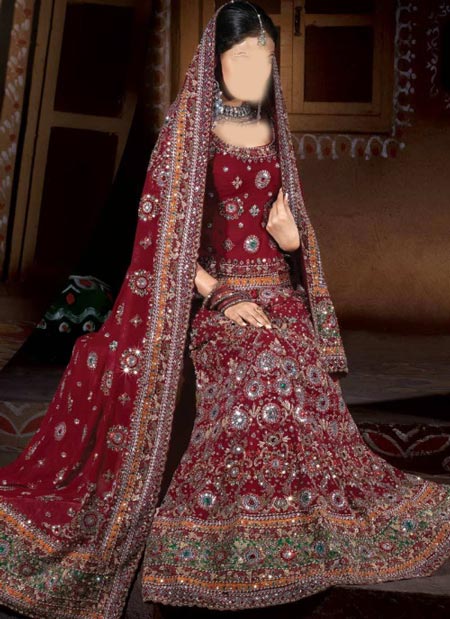 2.    A-line cut Bridal Lehenga Design
Want to look different and stylish on your wedding day? Then choose A-line cut lehenga design. Women prefer this design for their wedding day to get flawless exterior. To make it more stylish you use laces and patches.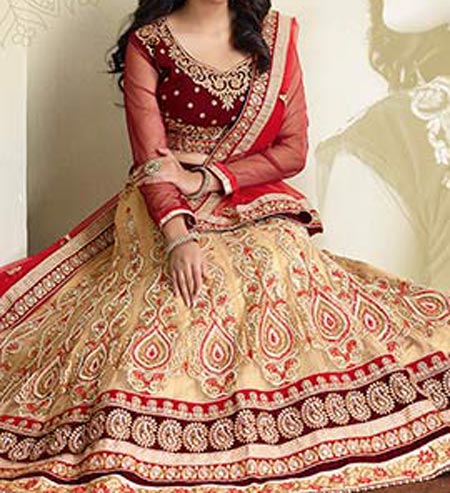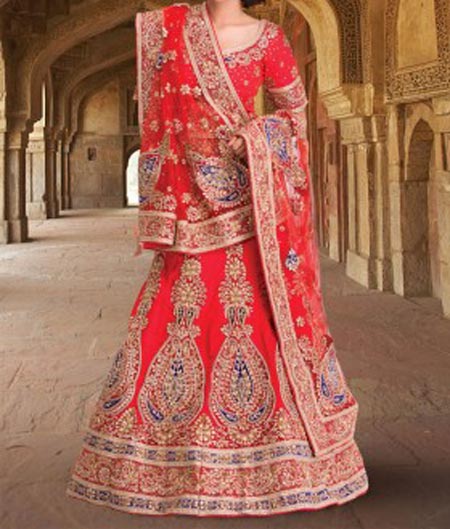 3.    Straight cut Lehenga Design
If you are less healthy then you should choose the straight cut lehenga it will make you slim, smarter and matchless than the other lehenga designs. Brides normally prefer this style on their walima to enhance the uniqueness. To make it more beautiful you can fully ornamented this dress with the unique embroidery.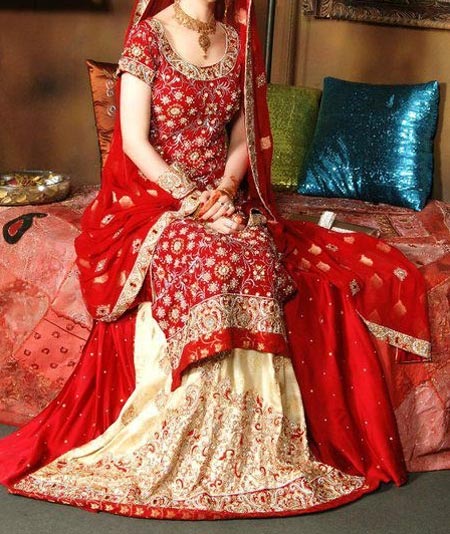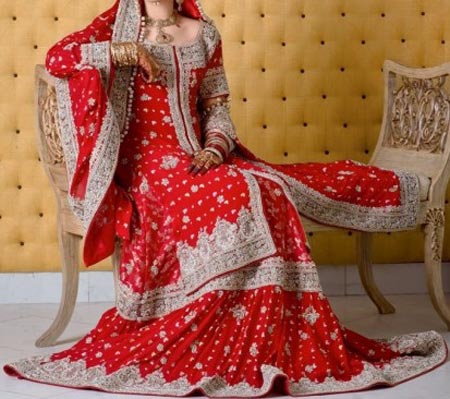 4.    Flares Bridal Lehenga Design
This gorgeously bridal dress design looks awesome in every color and has a many pleats around the waist. You can beautify it with the excellent stitching, marvelous ornamented embellishments, bust designing and bottom flare patterns.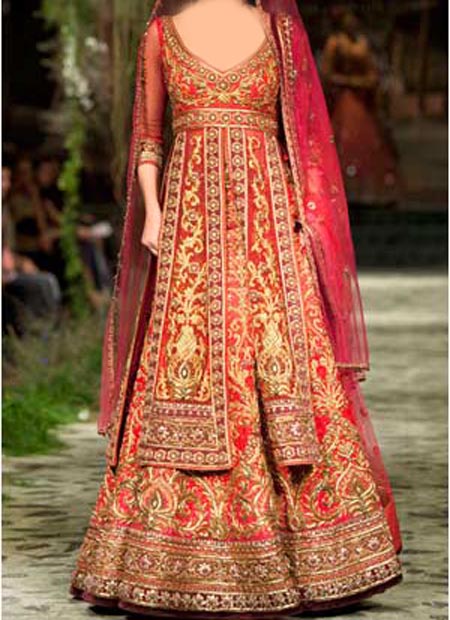 5.    Panelled Bridal Lehenga Design
This style of Bridal lehenga provides more flare and fall to the brides. You can experiment with the different colors using this bridal style.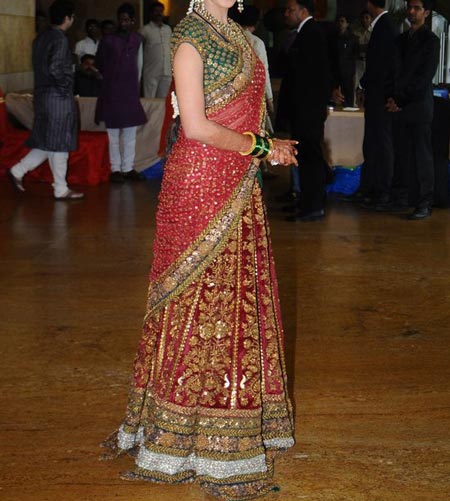 6.    Circular Bridal Lehenga Design
This Bridal lehenga design is the old style and includes a lot of pleats at the waistline and these pleats provide volume to the lehenga. If you have thin figure, then Circular Bridal Lehenga design is perfect for you.
Matching accessory with the bridal lehenga enhances its beauty. Like matching shoes, jewelry, make up, purse, bangles, tika, anklets etc. In today's world bridal Lehenga is prized for its versatility, looks and comfort.