New Fashion of Punjabi Salwar Kameez and Patiala Suits Designs 2017
Salwar Kameez Suit is one of those traditional dresses in the Asian countries that are still popular and are loved by the women. It is regarded as a cultural dress and the trend of wearing a shalwar suit is never out of fashion. It is considered as the national dress of Pakistan and its roots come from the cities of Punjab.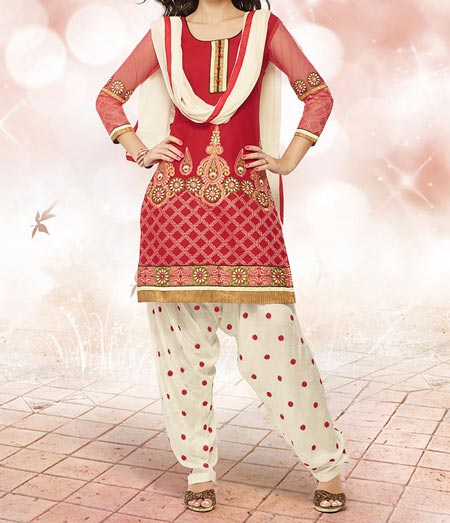 There is a versatile range of designs in the Punjabi suits 2017 and it is different for every region but the basic theme is always kept the same. Many unique salwar kameez designs have been introduced in the fashion industry and thus, women still prefer to wear it.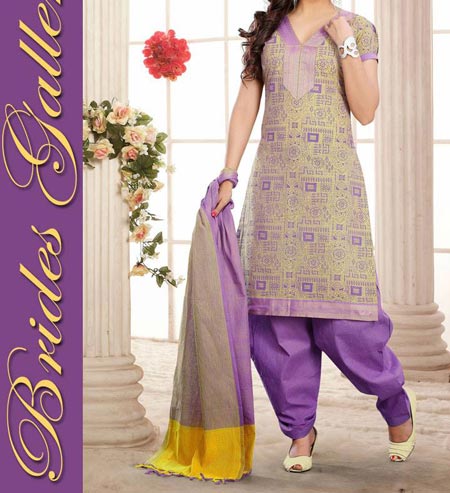 You can find different styles of salwar kameez dress but the most famous ones are the Patiala suit and the Punjabi suits. These salwar suits are loved and adored by girls around the world as they come in beautiful and stylish cuts. This dress can be worn on any occasion or in any way you like it. Shalwar suit will always make you look stunning.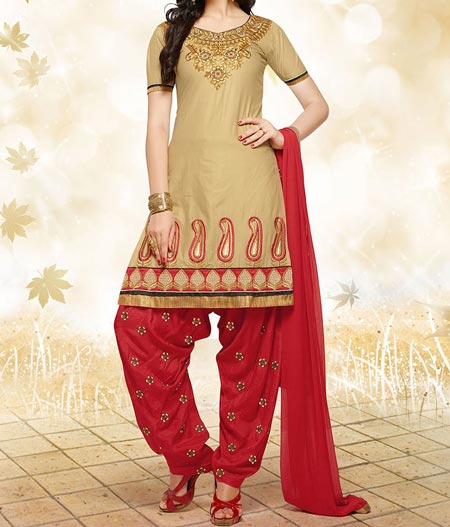 Punjabi Salwar Kameez Suits
This is a common kind of salwar kameez dress that is mostly worn on formal occasions. The salwar of this suit is stitched with a special belt that gives a unique curve to the body.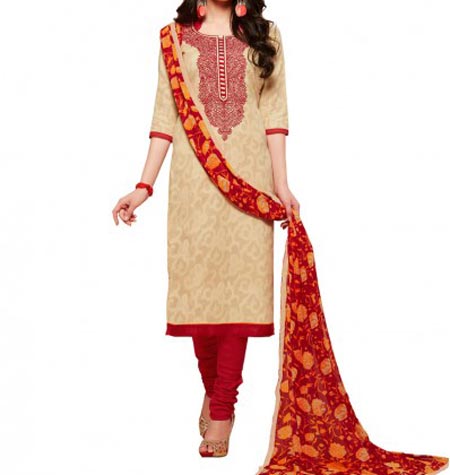 It is mostly paired with a long or short kameez whatever you prefer. Punjabi Salwar Kameez dress is one of the traditional dresses of Pakistan and thus with many latest trends it is still loved by the girls.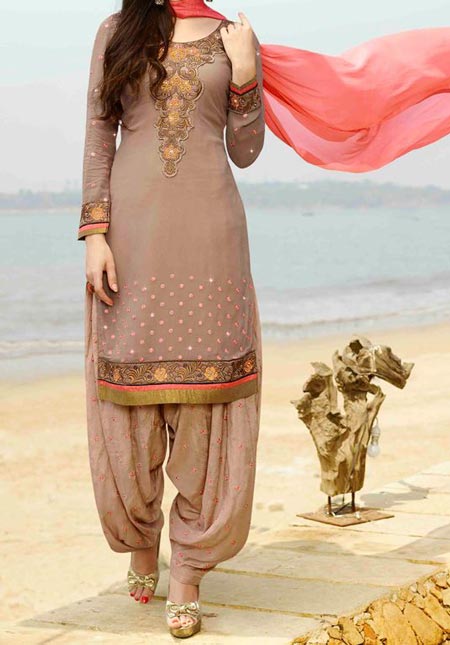 This Punjabi Salwar Suit is decorated in a modern way with stones, threads and motives and in a traditional way with dabka and zari work.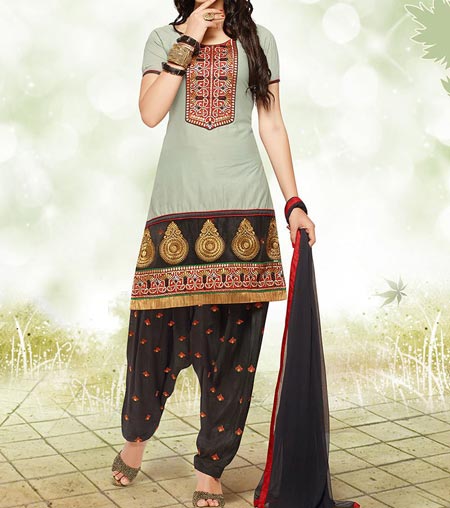 Fashion artists have launched many amazing and elegant Punjabi salwar kameez suits in the market that will enhance your beauty and will give your body a beautiful outlook.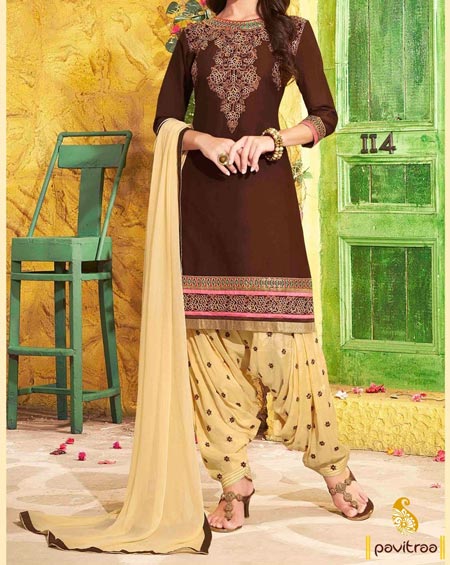 Salwar kameez is a beautiful women dress and is adored by all the women and girls as it makes them look beautiful. It adds to the personality of women and always make her look stunning. Shalwar suits can be easily worn on any occasion as they are easy to carry and stylish. Thus, get your Punjabi suit stitched now.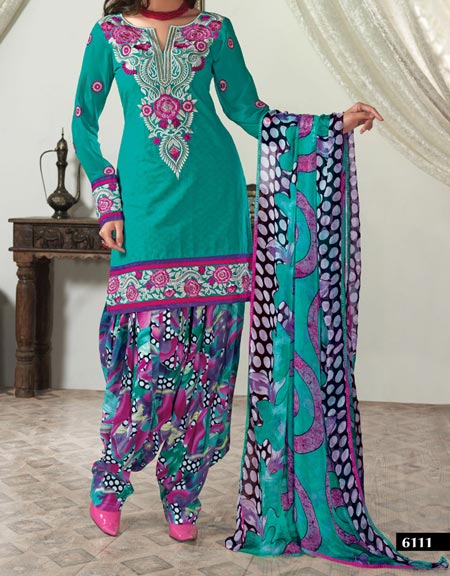 Patiala Salwar Kameez Suits
This salwar suit is mostly preferred on occasions like Eid and wedding because the shalwar is stitched in elegant cuts that give a unique flare to it. There are many plates, which makes it look gorgeous and stunning.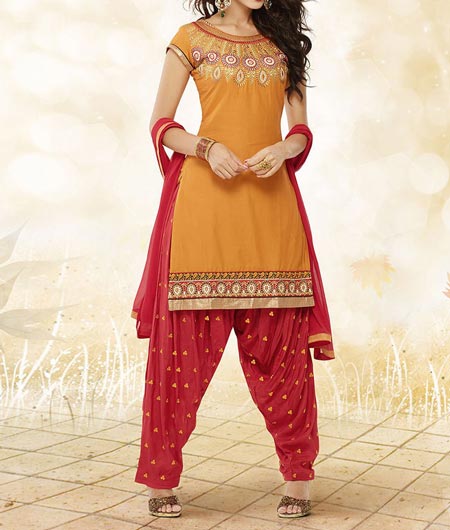 It is available in many classy designs, named as the Aladdin shalwar, dhoti salwar and the Patiala salwar. Every Shalwar kameez has a special touch that gives it a classy appearance and the one wearing it a gorgeous look.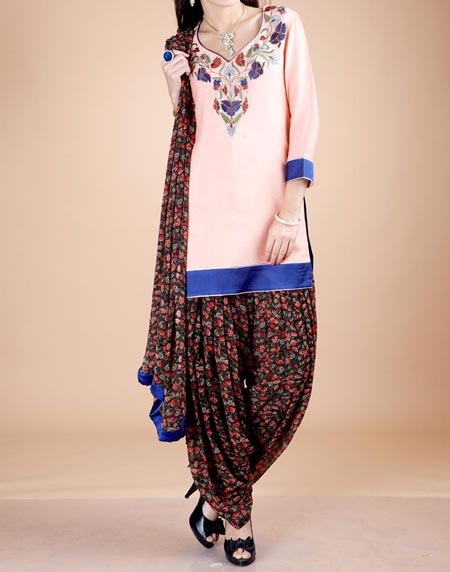 It is mostly paired with a short kurti shirt. The kurti of this dress is embellished with different kinds of stones, motifs, lace work and thread work.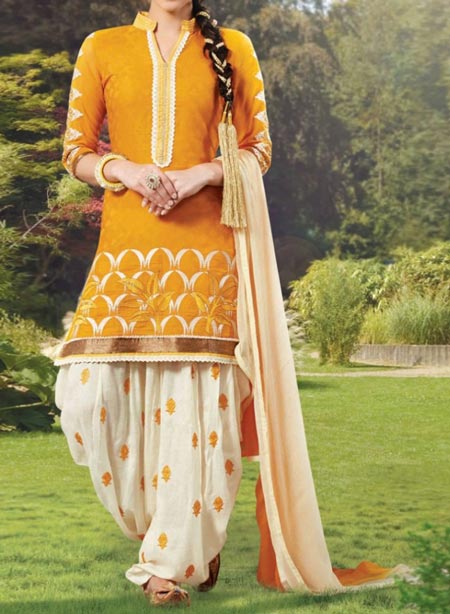 Designers have introduced many outstanding designs of Patiala salwar kameez that you can easily get from the market. It will always enhance your beauty and will make you look traditional.