New Fashion of Frocks 2016 Stylish Designs
Nowadays, Women are returning to the traditional fashion like Frock Style Suits. Apart from the common people, celebrities are also following this trend. This long dress is normally worn with the skinny tights or salwar. It is normally fitted from the bust area and also flares out from there and resemble like an umbrella.
Frock is perfectly suitable for the wedding parties and other festive events. Although frocks are available in a wide range of designs and patterns, but the traditional styles are still popular among the ladies and it goes down till the ankle and normally wear with the fitted trousers. Have a look at the Famous New Frocks Designs 2016.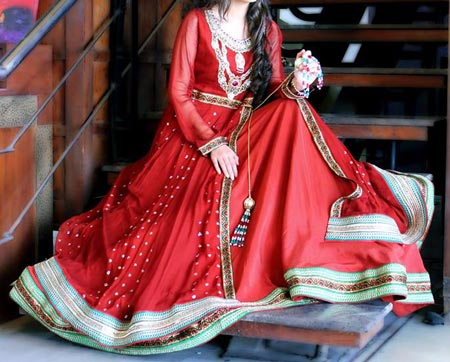 1. Pishwas Frocks
Pishwas frocks are normally longer in length than a normal frock and ends till the ankles. Just tight or Churidar pajama is visible to some extent. These frocks are mostly simple in design, but looks very attractive and gives a perfect feminine look if you add some embroidery or lace work on the neckline on it. Different fabrics have been used to design this frock which includes net, chiffon, crinkle and silk which gives a beautiful flare. Salwar does not look good with this dress, but you can wear palazzo pants with this frock to look awesome elegant and gorgeous.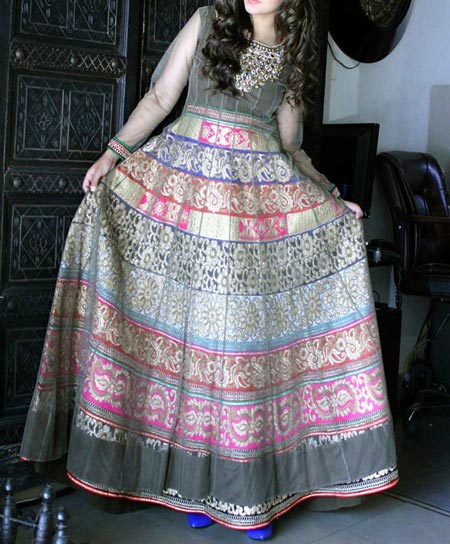 2. Umbrella Frock Design
Umbrella frocks are always on the top of the list and normally worn on the weddings and special functions. It is basically a long dress till bottom in the umbrella shape but different frocks length is also popular like short, medium, long and floor length.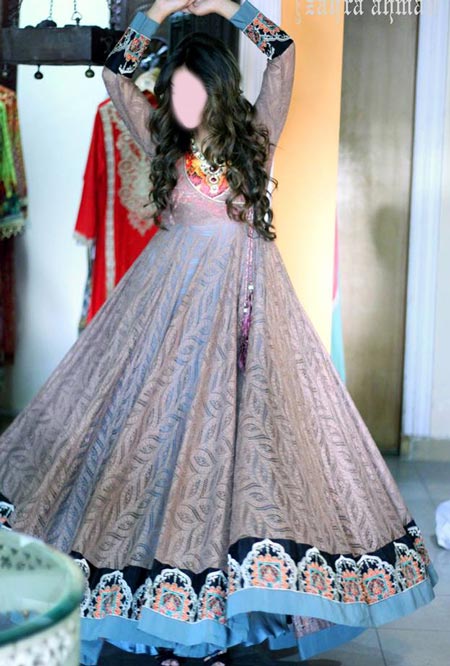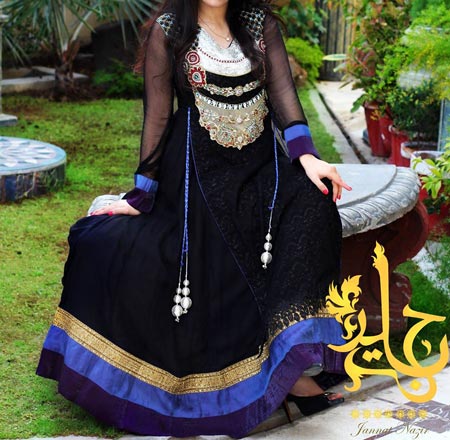 3. Tail Style Frock
Tail style is also popular style in the frocks category. This style is all about the short length from the front and back side normally represents a tale shape. Long tale frocks are very popular for the weddings and formal events. Zari, dabka, motifs and Kashmiri work is also popular on the Tail style frock.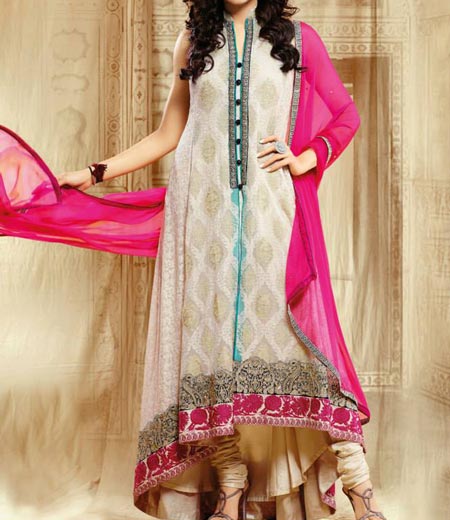 4. Kalidar Umbrella Style Frock
This frock style is very popular nowadays in which kalis are made with different type of cuts on the whole frock and it normally starts from the chest part and end at the bottom. When it comes to the neckline, ban, round, V-shaped necklines look perfect on the Kalidar umbrella style frock.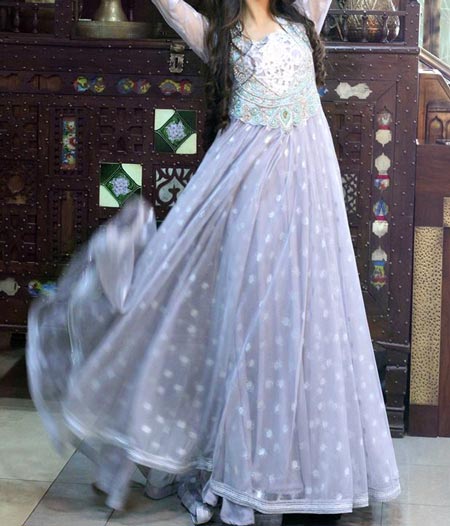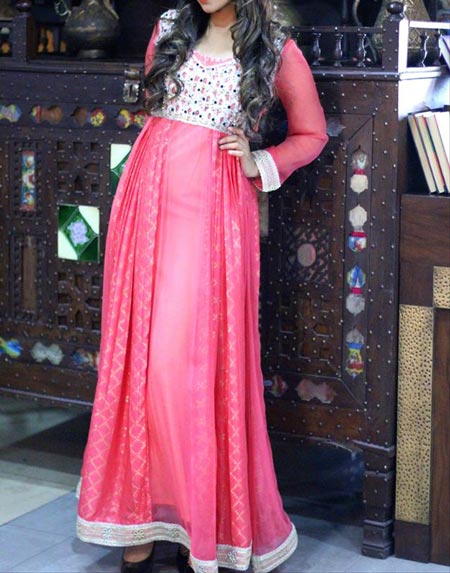 I hope the above mentioned styles will definitely help you in selecting the best frock style according your weight, height and figure. Go and grab your favorite one!