Patiala Suits Punjabi Salwar Kameez Designs 2023
With the passage of time, new styles are introduced in the Patiyala Suit Salwar Kameez 2023. Traditional Patiala Suits and Neck Designs 2023 were very popular among Indian and Pakistani ladies. They are considered to be all-occasion outfits. Their Dress is formal, and informal, and can be worn at weddings, business functions, parties, etc. everywhere. You can wear Bollywood Patiala Dress at Parties and weddings to look traditional and fashionable, depending upon your choice, personality, and requirement.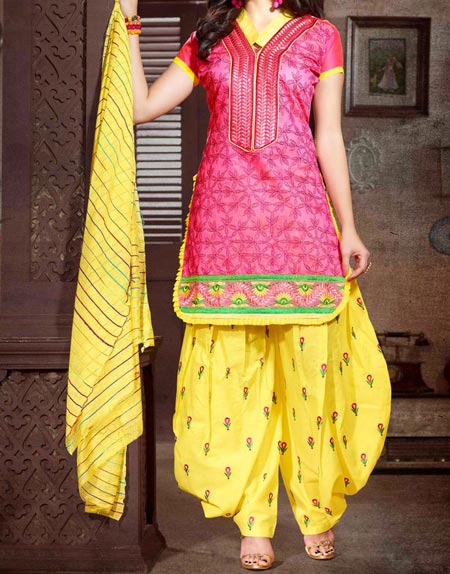 Patiala Dress Designs 2023 comprises of a tight-fitted kameez and loosely stitched salwar with pleats for comfort. Heavy beads work on the front of the Patiala kameez looks amazing and gorgeous. When talking about Punjabi Suits it's synonymous with the salwar kameez, and are considered to be a basic dress that is popularly worn by Punjabi women. Punjabi Suit also consists of the three-set. The upper part of this set is known as Kameez, whereas the lower part is called the salwar, and the third part of this set is the dupatta. The combination of these three sums up a complete Punjabi suit set.

Patiyala Suit Salwar Kameez and its new designs and fashion
Moreover, there are many exciting varieties available in Patiala salwar kameez nowadays, from trendy to ultra-traditional and luxuriously ornamented types. These are some of the most loved Patiala dress styles are:
1. Straight Cut Patiala Suit
A straight-cut style is the most versatile type of Patiala dress and can be styled with different types of jewelry, handbags, and shoes. You can choose the fabrics, and outfit designs according to the occasion for which you want to wear them.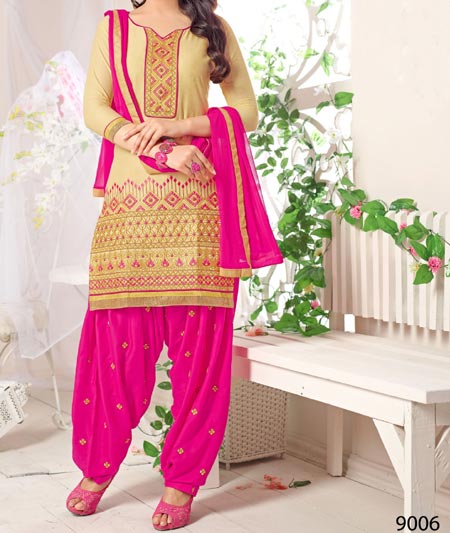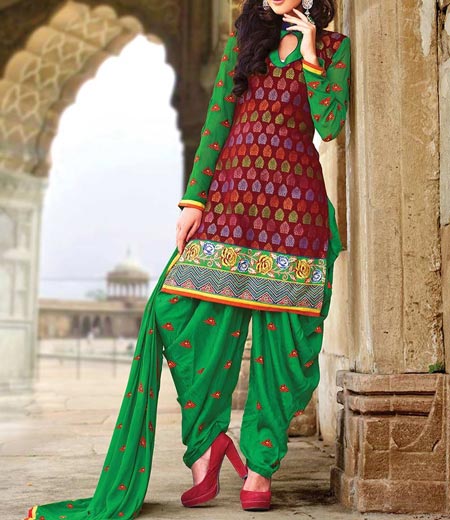 2. Floor Length Punjabi Salwar Kameez
This new trend is very famous among ladies. This Patiala dress design 2023 looks like an evening gown because the kameez come all the way to the floor, but with an ethnic twist. The preferred fabrics for such garments are heavy and thick, including brocade, organza, and velvet. This type of Patiala dress looks very classy and elegant, especially when it comes with full sleeves, a high neck, and a Patiala salwar.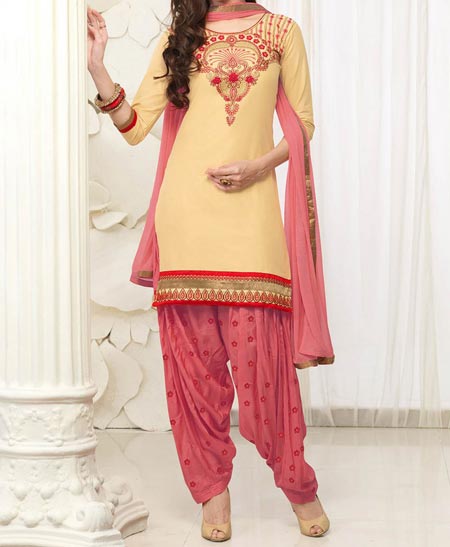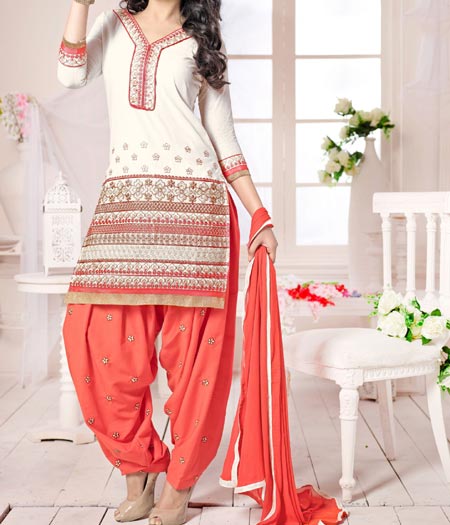 3. Semi Patiala Salwar Suits 2023
Semi Patiala salwar is those that you can choose to wear with the Patiala Dress and that is perfect for daily wear, office wear, etc. It is semi-tight Patiala Salwar with less flare. What is special about this Patiala Salwar is that it looks really classy with the Patiala Dress.
Patiala Dress is usually worn for parties as they add elegance and style. Designers prefer this dress in silk, satin, chiffon, and other shiny materials with rich embellishments to make it more unique and special.