Indian Salwar Kameez Designs for Women and Girls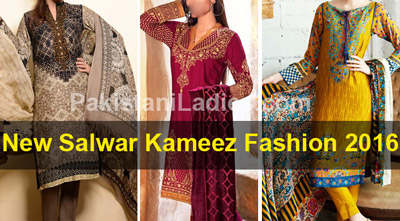 Salwar Kameez is considered to be the most comfortable and versatile clothing item and it is now available in many different cuts, colors and designs. Salwar kameez is the simplest way to get the traditional yet stylish look without compromising on the comfort factor. However, the fashion of Salwar Kameez has changed completely over the last few years. The three parts of the Salwar Kameez are designed in different ways in order to come up with the different designs. We will discuss the latest trends of Pakistani Salwar Kameez Designs 2016 in this article.
New Designs of Shalwar Kameez 2016
1. Floor Length Salwar Kameez
This design is best for the brides. The look of the Floor Length Salwar Kameez Dress is just like an evening gown till the floor, but with an ethnic twist. The preferred fabrics for this is brocade, organza, and velvet; alternatively and thin silks. This type of bridal salwar kameez looks very classy, elegant and fashionable, especially when it comes with full sleeves and a high neck.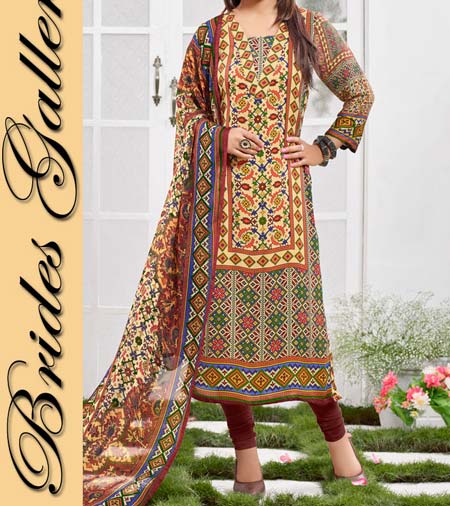 2. Straight Cut Salwar Suit
A straight-cut salwar suit is one of the most versatile type of Shalwar Kameez and can be styled with the different types of jewelry, handbags and shoes. You can design the outfit according to the occasion type.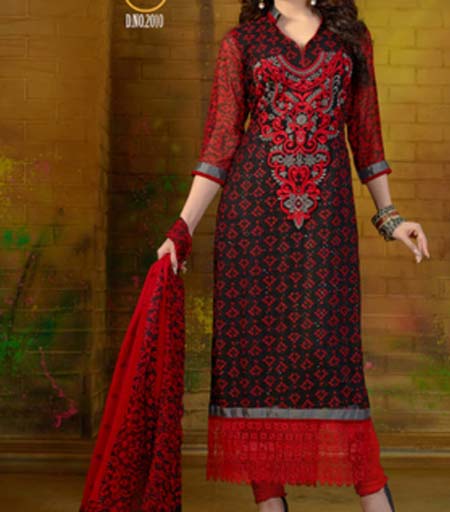 3. Short and hip Salwar Kameez style
This style is still the favorite style of many ladies. It looks perfect on the ladies, who have a thin figure, as this style flaunt their figure.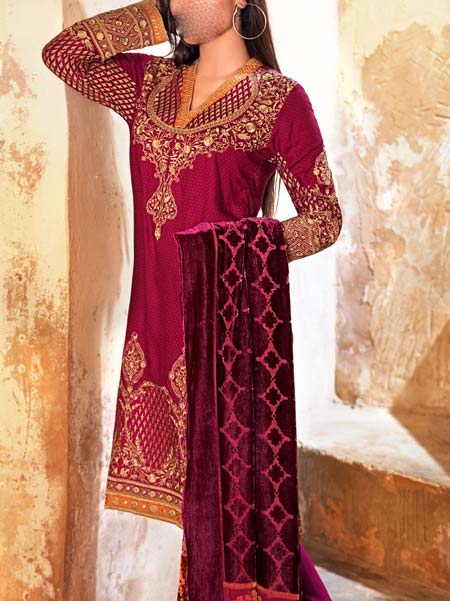 4. Anarkali Salwar Suit
You can buy anarkali salwar suits online or from any other shop. Anarkali dresses are one of the most difficult outfits to style because of its unique look. Don't over-accessorize with heavy jewelry while styling the anarkali salwar suits. Rather, style an anarkali salwar dress with a pair of elegant earrings or a classy necklace and high heels.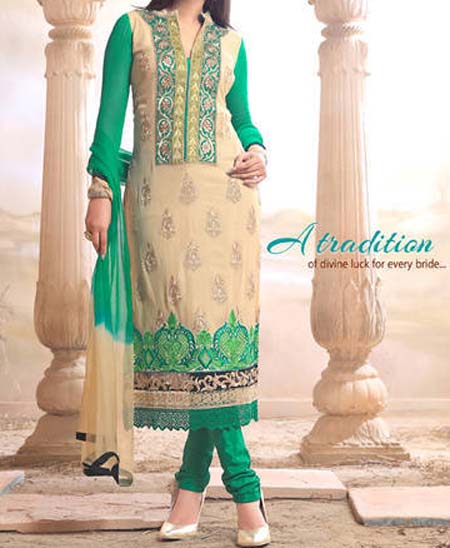 5. Long frock style shirt
This dress style is perfect to wear on the different occasions like family gathering and parties. If you are looking for the perfect dress for the wedding just team up the Long frock style shirt with some jewelry and high heels.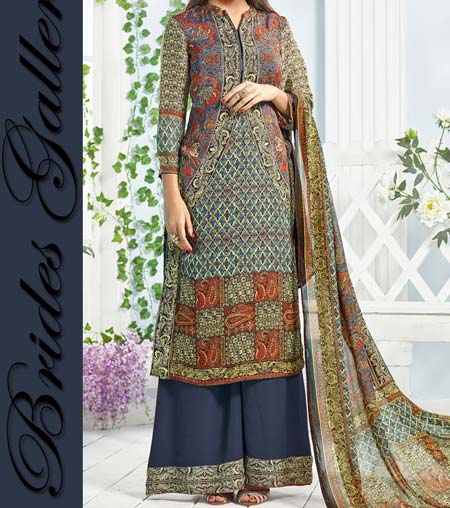 6. Standard Knee-Length style
Ladies prefer the standard Kameez more than any other Salwar Kameez style. This style can be worn on casual occasions as well as on the daily routine.
As Salwar Kameez can give attractive, stunning appearance to the women. Grab your favorite style and grab the attention of your loved ones.