Apa Zubaida Tariq Weight Loss Tips and Totkay in One Month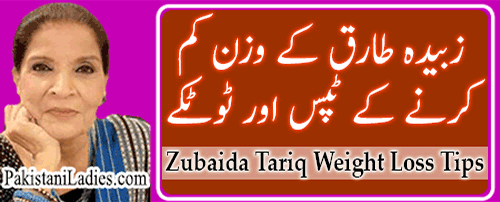 Zubaida Tariq is most Famous Personalty of Pakistan, Also Known as Zubaida Apa, she is one of the best chef of Pakistan, she is not only a popular cooking expert, she also an excellent health and fitness expert.
Apa Zubaida Tariq hosting a cooking show which name Handi on Masala TV, her show Handi is very popular in women and girls, not only in Pakistan also in others countries of the worlds like India, UAE, Dubai, Saudi Arabia in western countries USA UK.
Her Cooking show is very helpful for those girls and women who wants to be a good cooking expert and learn how to cook. Zubaida Apa also famous for his Beauty Tips, Totkay and Home Remedies for Hair, Skin Glowing and Skin Whitening, Home Made Tips to Remove Acne Spots and Scars on Face, Tips for Fairness and Dark Spots on Face Nose, Dark Circles Under Eyes. and Weight Loss Natural Tips, Totkay and Diet Plane.
Zubaida Tariq Weight Loss Tips and Totkay are really effected and helps you to lose weight easy and fast. Zubaida Apa Weight loss diet plan for men and women is really works.
We are sharing some useful Natural Tips and Totkay for Weight loss and for Burn Fats of your body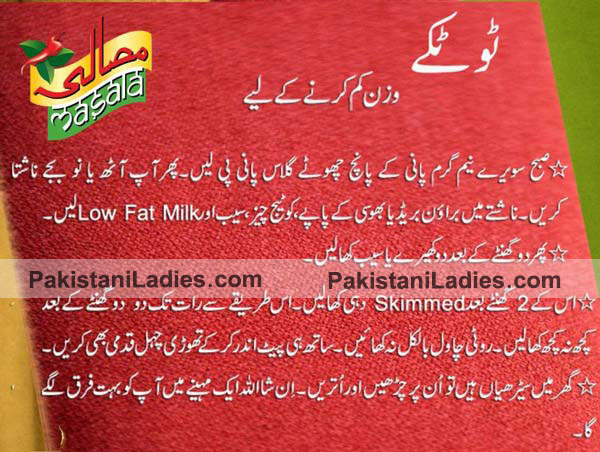 Follow These Steps for Losing Weight Fast
1. Drink five little Glass of warm Water early in the morning. Then take your breakfast at the 8 or 9 AM. Take Brown Bread, Cottage Cheese, Apples and Low Fat Milk in your breakfast.
2. After two  hours eat Skimmed Yogurt. According to this method eat something ofter any two hours till night. Do not eat Rice and Loaf or Beard. Climb and descend stairs at your Home. Walk by Holding your Belly inside. You will feel the difference in one month.