Lahore: Hair removal can be quite a dilemma, especially for women who are always on the go. If you think the only way to get rid of annoying body hair is to go through the physical pain of waxing or the mental agony of shelling out a bomb on laser therapy, then you probably haven't yet discovered the virtues of spearmint tea and lemon-honey paste.
For women, the problem of excessive hair growth, which is scientifically known as hirsutism, starts around puberty and marks its territory across the face, neck, chest, back, toes, and arms. It mostly afflicts women between the age of 18 to 45.
Remove Unwanted Hair with Home Remedies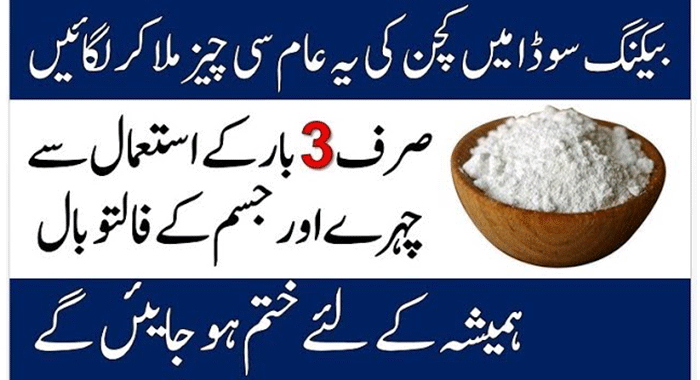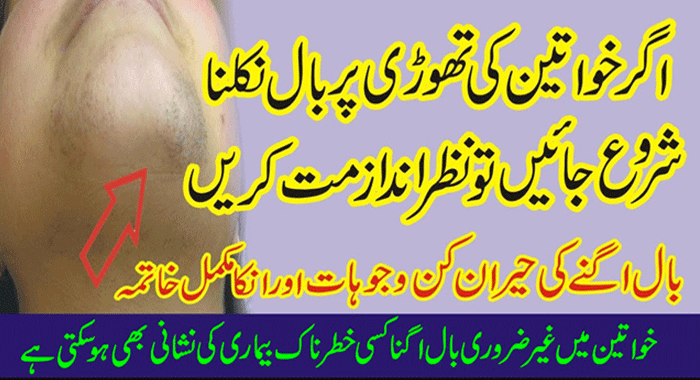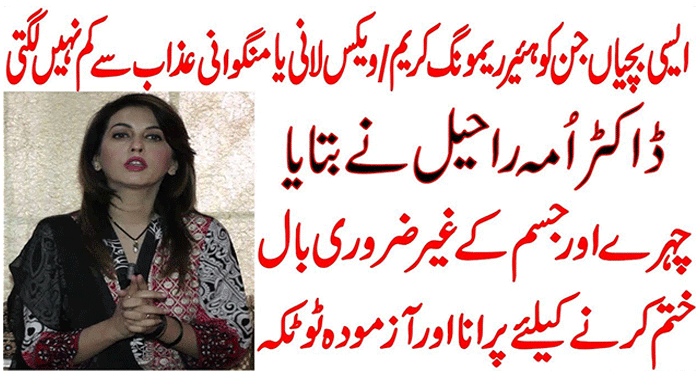 "The reason behind excess hair growth is an increased level of male hormones in the blood (androgens). Although all women produce androgens, increased levels could lead to hirsutism. Genes, polycystic ovarian syndrome, ovarian tumors, and adrenal disorders are other reasons for excessive growth of hair," says Navin Taneja, director of the National Skin Centre in India.
Although shaving, waxing, threading, and bleaching are temporary solutions to get rid of unwanted hair, there are some natural remedies that help reduce hair growth.
"Drinking spearmint tea twice a day, for five days, can reduce levels of male S hormones. A paste of gram flour, curd, and a pinch of turmeric powder can be used on a daily basis and one can also use a pumice stone while bathing," suggests Taneja.
Beauty and skin expert Shahnaaz Hussain, a prominent Indian female entrepreneur best known for her herbal cosmetics, has a few suggestions.
"Mix 30 grams of sugar with 10 milliliters (ml) of freshly squeezed lemon juice in 150 ml of water. Mix well and then apply it to the face in the direction of the hair growth. Leave it for 15 minutes, and then rinse with cold water, rubbing the facial area gently. Repeat once every week," the beauty expert says.
"Another remedy that can help in reducing hair growth is to squeeze 10 ml lemon juice into 40 ml honey and prepare a mixture. Take a cotton swab and rub this mixture in the direction of the hair growth. Rinse after 15 minutes. Repeat twice a week for two weeks."
Ritika Manchanda, an HR professional, swears by the prowess of such home remedies.
"I had a major issue with hair on my upper lip area – it was almost like a light mustache – something I was always very conscious of being a woman. I used to get it waxed, but my skin used to get extremely red and dry and sometimes used to even peel off," she said. "But it was a relief after someone suggested home remedies to me. Of course, they can be a little messy because it is all do-it-yourself but it was totally worth it!"
Vandana Chatrath, a dermatologist in Delhi, says women need to change their lifestyles to tackle hormonal imbalances. "It is important to change one's lifestyle. Imbibing healthy eating habits and regular exercise help tackle the underlying problem of hormonal imbalance," she said.
"Losing excessive weight also helps. Those suffering from this problem should avoid eating foods that have a high glycaemic index (a measure of the effects of carbohydrates on blood sugar levels) and fatty foods," she added.