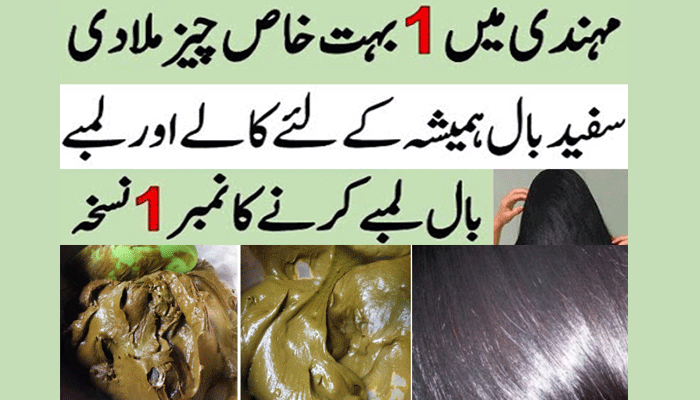 Henna, (Mehndi) best known as one of the most popular beauty ingredients in India, and Pakistan has been taking care of most of our hair troubles since the times of yore. Women across the world have been taking their mother's and grandmother's advice on applying henna to their hair for years, if not centuries, and reaping the benefits of it.
It is a go-to ingredient for every natural hair care enthusiast. But, did you know that apart from being an extremely fabulous ingredient for naturally dyeing hair, henna offers a lot of other benefits for hair? This versatile hair ingredient can be used for maintaining overall hair health. You can have beautifully soft and brown hair by applying henna mehndi to your hair. Watch the following video.
How to use Henna to dye your hair?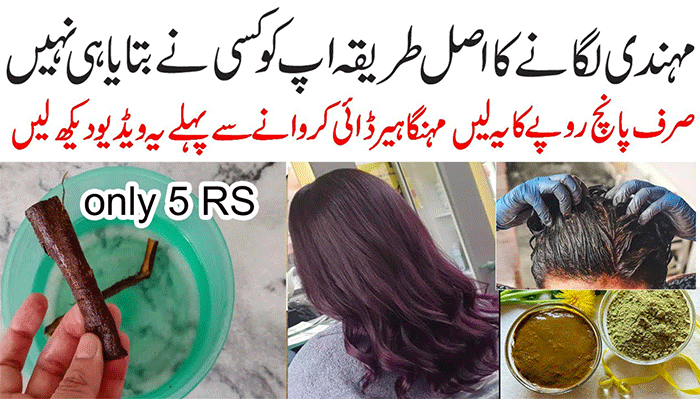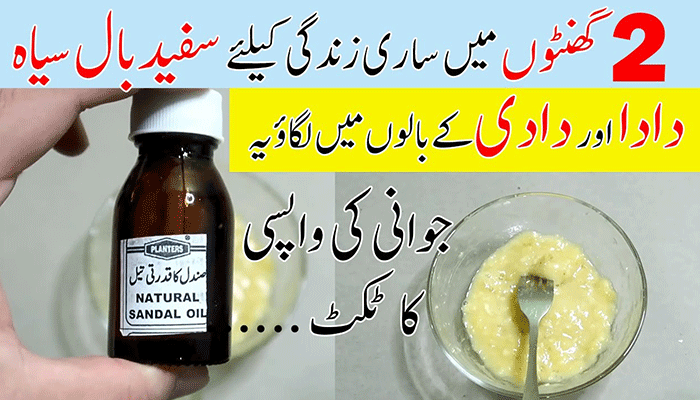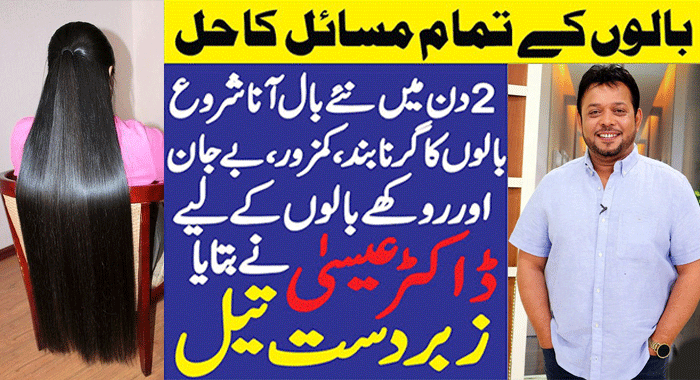 Let's discover how henna helps boost overall hair strength and growth.
1. Henna Maintains Scalp Health
Henna has a cooling effect on the scalp. The antifungal and antimicrobial properties of henna help in maintaining scalp health by fighting against various scalp issues like dandruff, scalp itchiness, etc. It helps in removing impurities from the hair which further helps in preventing dandruff.
2. Mehndi Balances PH levels and Oil production
Not only does henna helps you in keeping issues like dandruff at bay, but it is also an excellent ingredient for balancing the pH and oil production of your scalp. It helps in removing the excess oils from your hair, unclogging follicles, and restoring the normal functioning of the sebaceous glands.
3. Henna Boosts Hair Growth
The boosted scalp health, balanced pH levels, and unclog pores that we discussed above help put a stop to hair fall and promote healthy hair growth. Henna not only helps in growing your hair faster but also improves the texture of your hair.
4. Henna Strengthens And Repairs Hair
The nutrients in henna help repair hair damage while also nourishing your hair. It helps to seal the hair cuticle which results in hair locks that are more lustrous. This indeed helps in improving hair elasticity.
5. Henna Conditions Hair
Henna helps in building a protective barrier around each one of your hair shafts, locking in the moisture and keeping the hair conditioned. It can be very beneficial when we use it along with other hydrating ingredients. Henna helps in minimizing issues like split ends and hair breakage.
How To Mix Henna For Hair?
While the leaves of the henna plant were used for hair care traditionally, modern India is now using henna powder instead to get the same benefits. All you need to do is ensure that you are using only 100% organic and pure Henna Powder. Any chemicals present in henna will impact the color you obtain on your hair and some of these chemicals could even cause hair damage.