Latest Babies Frocks For Wedding and Party 2020

Every mom puts a special effort to dress up their child especially a baby girl. Moms nowadays don't only follow trends for themselves but also for their kids. I remember in my childhood the only thing I was concerned about and that was playing and getting permission to go out in the evening to do cycling, But the kids now!
They have many different things that worry them, they want to try every new restaurant in town and also wish to get all the new gadgets last but not least they also follow new fashion trends. The Baby Fashion is a vast topic and today we will just discuss the Babies frocks for Weddings and Party.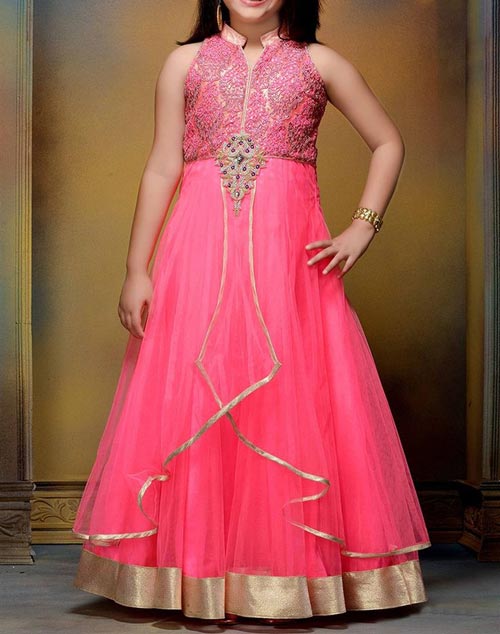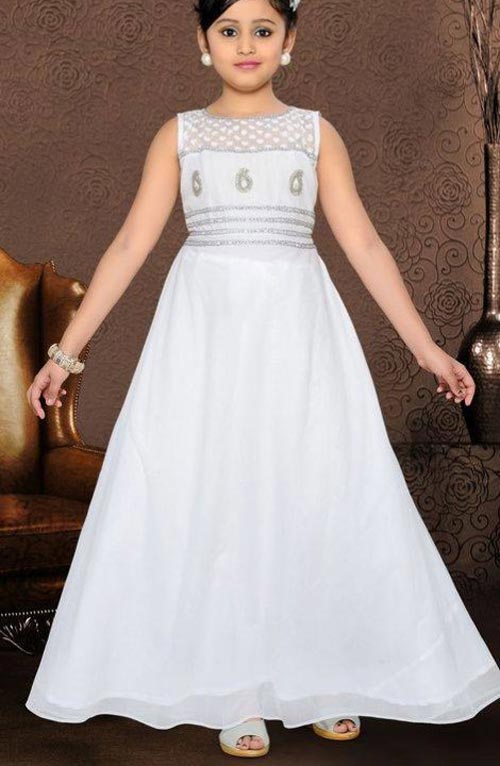 Baby frocks are in fashion from the Victorian era. Long floor-length frocks were worn by women of all the ages and not only ladies but these frocks were also used to dress up newborn baby girls.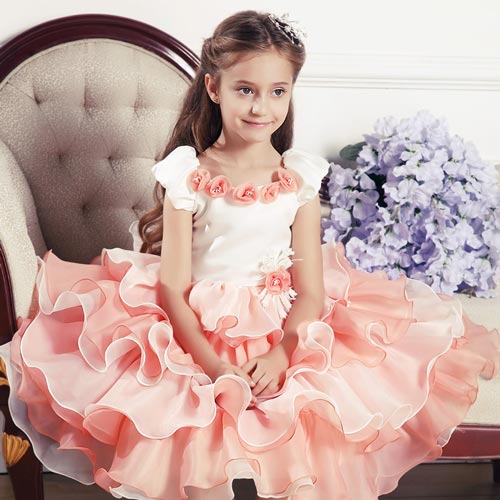 To mention the Royal family still dresses the newborn prince and princess in frocks. These frock designs are known as Princess Frocks and we will start our topic by discussing these first.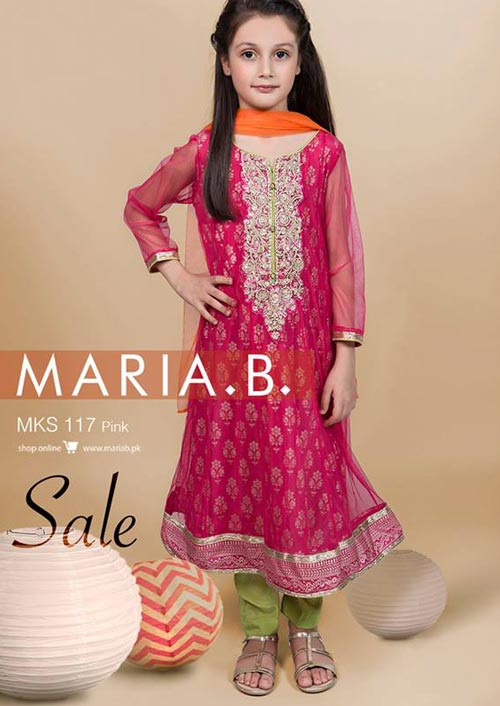 Princess Frocks for Kids
Princess frocks are floor-length and have many layers of clothes that give the lower portion a great puffy look. Normally the lower portion is made up of either net or some other cloth that can withhold its shape. These frocks are available in all colors and sometimes multiple colors too. Yet pink and blue are the most famous ones among the kids.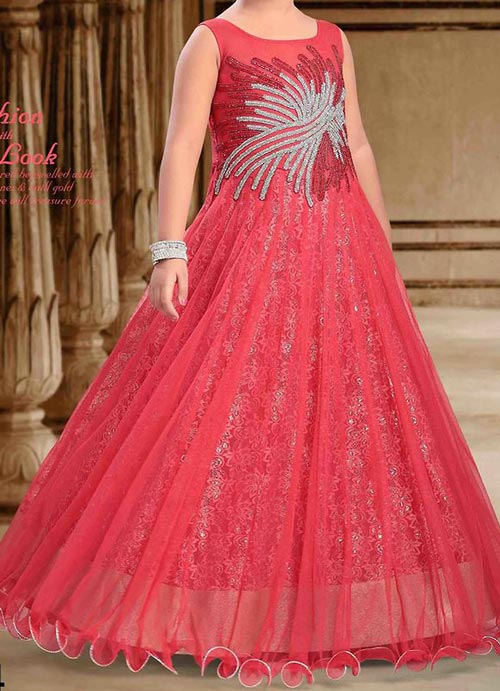 Ball Gown Frocks for Kids
This style is totally western style. It can be made floor length, knee length or just thigh length depending upon your likes and dislikes and weather. The extra accessory worn under these frocks is known as petticoat. This is a special kind of undergarment that gives a great look to the whole dress and keeps the shape of the frock intact.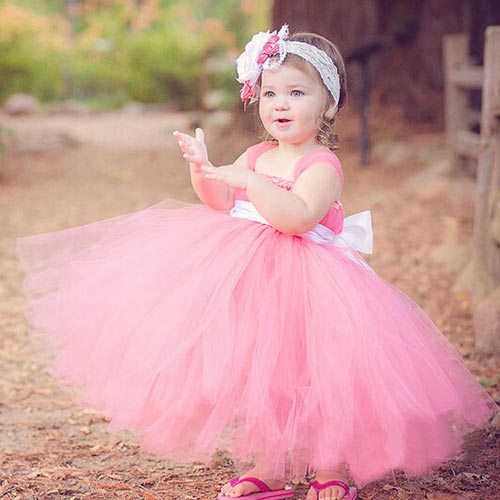 Anarkali Frocks for Kids
These frocks top the list of Baby Frocks designs in India. As the name suggests the design of these frocks is inspired by the Anarkali dresses. They are short body frocks that are mostly worn on occasions like weddings. Again a wide range of colors can be used to make these frocks and a number of traditional embellishments can be used to decorate them.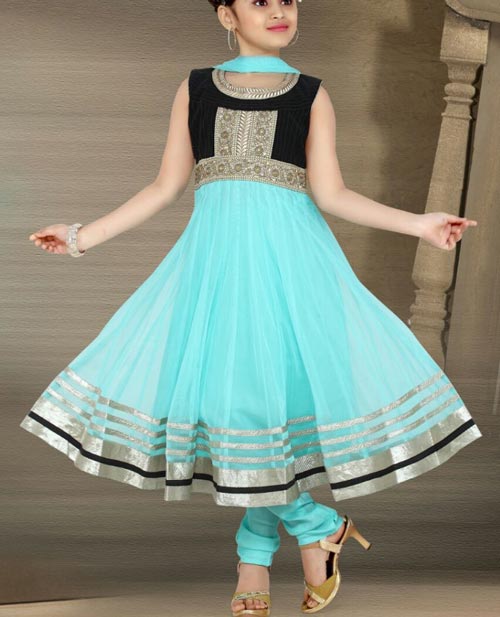 A line Frocks for kids
Most of the Baby frocks designs in Pakistan comprises of cotton frocks and in A-line shape. The name tells all about the shape of the frock. These frocks don't have a separate body and are in one piece.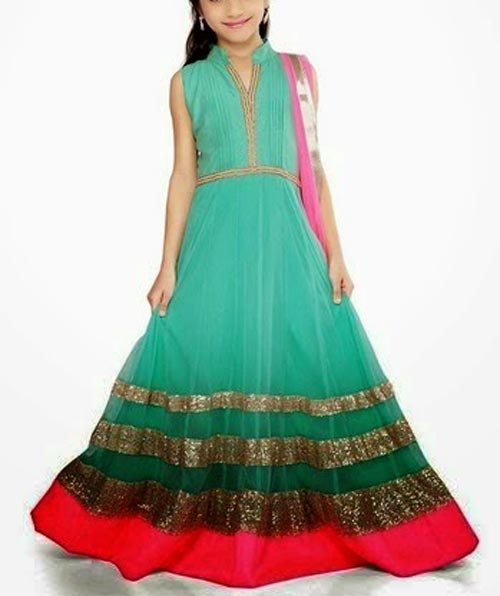 The cloth used in often cotton and is cut in an A shape. These kids' dresses are from the range of informal frocks yet if the same design is made floor length. It can be called a maxi frock and can be worn on formal events.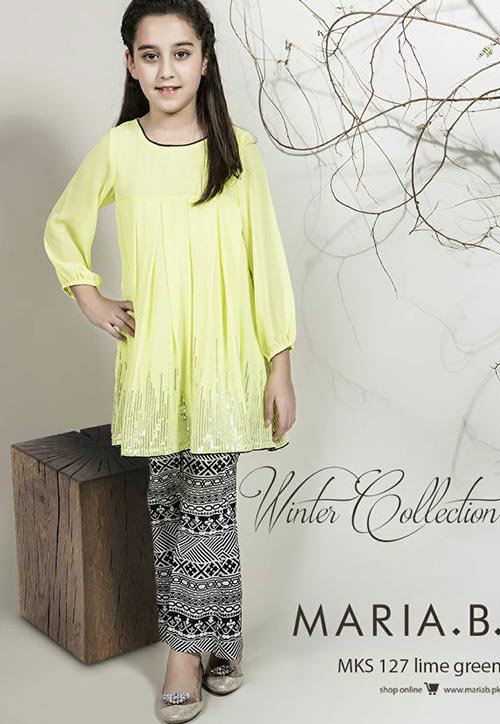 These amazing baby frocks designs will make your baby look more adorable and up to date with fashion. The trend of frocks is a never-dying and make your kid a real prince and princess.