Gharara and Sharara Designs for Little Girls 2016
Sharara is a traditional garment, but now it has attained the popularity among Indian woman's also. In Nikah or wedding ceremony brides normally wears the Sharara.
What is Sharara?
When it comes to sharara it is a three-piece garment in which long flowing divided skirt, a long blouse or choli and a heavy chunni are included. The knee area is normally embroidered with zari and zardozi work. The Sharara is normally embellished with mirror, sequence work, zari, gotta work.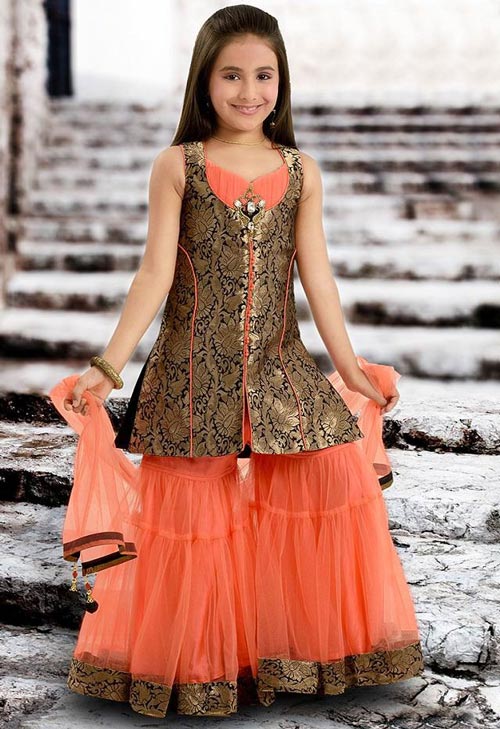 Earlier it was popular among the ladies, but nowadays they are gaining importance among the small kids. Different types of fabrics are used to make Sharara and Gharara For Kids like crepe, satin, Chiffon, Georgette and Silk.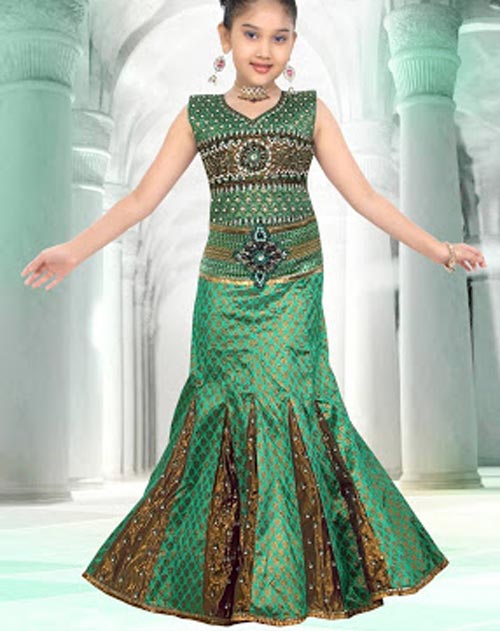 Though the Sharara are extremely popular among the kids, the gharara have also found the favor of some kids now. The sharara and gharara become perfect dresses for the kids to wear on the occasion, as they never fail to grab the attention of the people.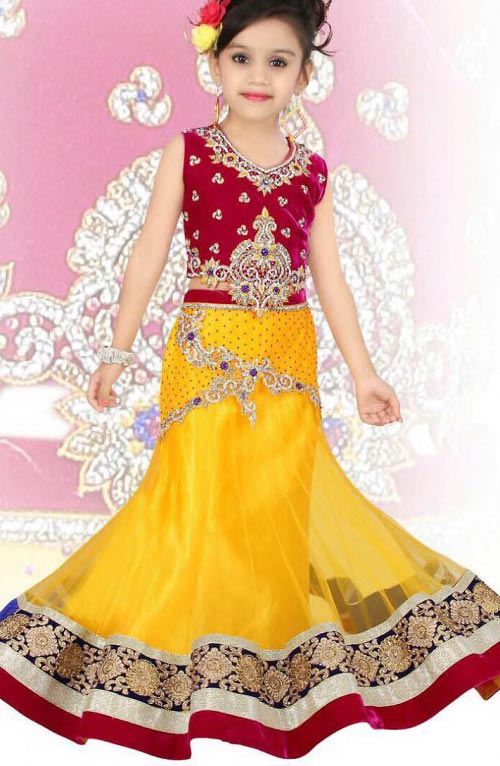 Few popular designs of sharara & gharara for kids are mentioned below, Read on!
Tail Sharara
Tail Sharara has a long back tail and normally dragged on the floor. With this Sharara both long or short types of shirt looks good. Kids like to wear this Sharara on the wedding, as it looks very attractive while walking. Some famous designers have recently introduced the Tail Sharara in bright colours like HSY, Nomi Ansari etc. `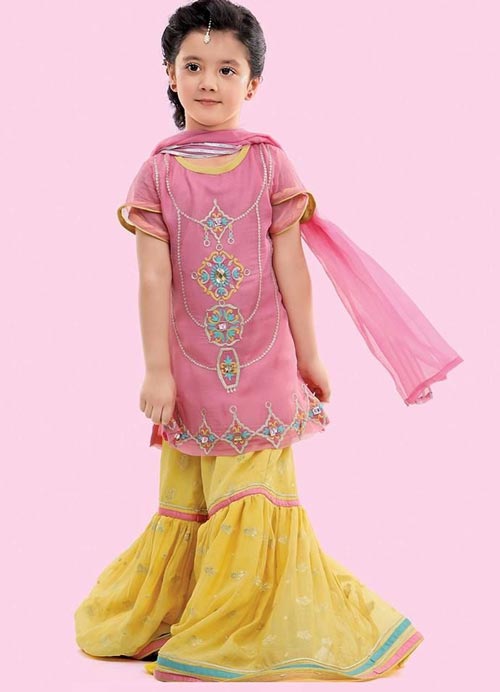 Traditional Farshi Sharara
This style of Sharara is traditional dress. Ladies normally wear this 2 to 3 years ago. But now this style is again in fashion. Normally short choli is worn on this Sharara and it is also wide in length so it can be spread on the floor. You can attach the frill on the lehenga to make it looks more beautiful on your kid.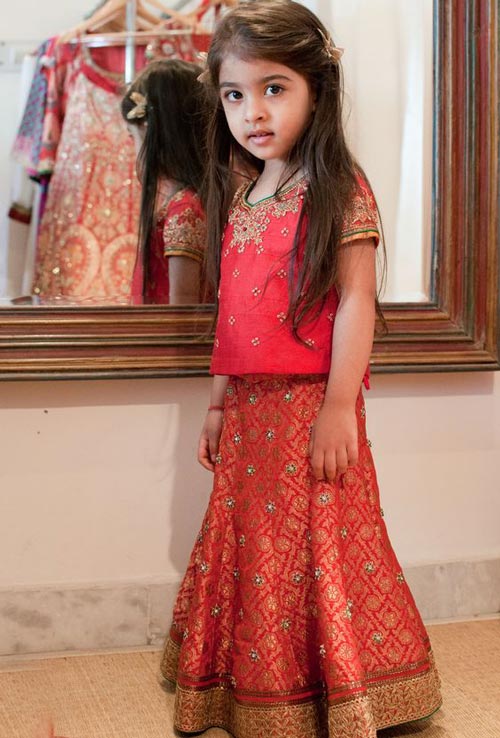 Gharara Suit with Sleeveless Long Shirts
Gharara Dress again grabs the attention of all the kids because it always looks very beautiful and elegant with Sleeveless Long Shirts. For gharara dress embroidered materials are being used to make it more beautiful. For gharara try to choose the simple color than multicolor for kids. With this style you can give long dupatta to make it more latest.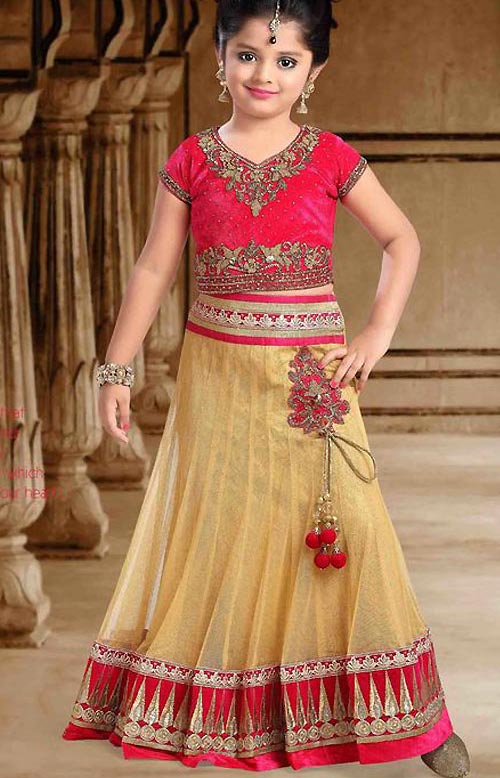 Gharara Choli
Three layer Gharara, which has three layers of same or different colors. On this Gharara short shirt is used to enhances its beauty. To give a royal look to this latest Gharara style teamup it with the jewelry, purses and shoes.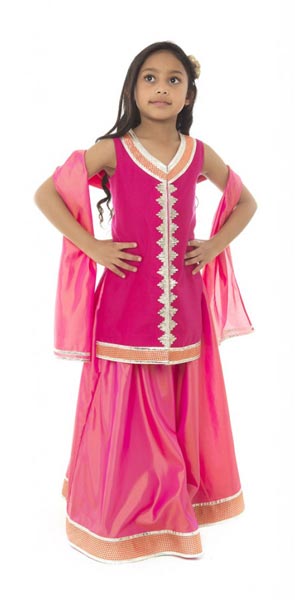 These beautiful Gharara and Sharara is the popular kids dress for wedding, parties and other events. You can purchase one for your lovely kid. Hope you like this article. If you have any question kindly post it in the comment section below.